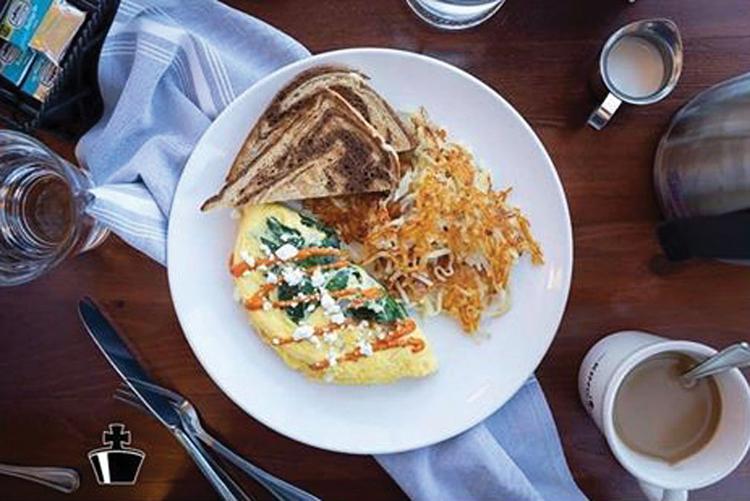 St. Louis restaurant owner Aaron Teitelbaum never thought he'd be in the diner business when, five years ago, he was asked to come up with a concept for 4651 Maryland Avenue.
The Culinary Institute of America graduate was tasked with creating a restaurant theme congruent with the nearby World Chess Hall of Fame — one that worked in tandem with nightly chess events held in the dining room.
"I kicked around a lot of different ideas, anywhere from coffee shop to sandwiches," said Teitelbaum. "One day I said 'what about doing a chess-themed diner?' They loved it."
Now, in 2020, Kingside Diner has become a staple of the Central West End's breakfast scene. The popular eatery combines Teitelbaum's take on fine dining with affordable favorites and creative St. Louis dishes, all in the company of an extensive library of chess-themed paraphernalia. The breakfast and lunch chain with a full bar has since opened a second location in Clayton at 8025 Bonhomme Avenue.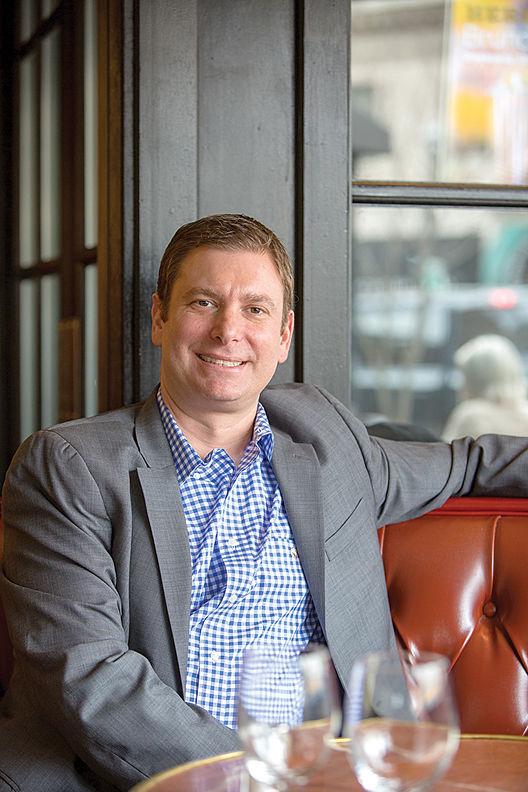 "I think it's almost sneaky we're calling it Kingside Diner. Our price points are not what you'd expect in Clayton and the Central West End," said Teitelbaum. "We make sure our business model is affordable. A lot of people would look at our space and think they can't afford it, but we serve everyone. We're really proud of that. It's incredible, the diversity that eats here."
A graduate of the Culinary Institute of America, Teitelbaum got his start in the restaurant industry with Catering St. Louis, later becoming assistant general manager of Michelin two-star New York City restaurant Daniel. He continued his stint in fine dining after moving back to St. Louis following 9/11, opening the now-shuttered Monarch restaurant in Maplewood. In 2008, Teitelbaum bought Central West End restaurant Cafe Balaban's out of bankruptcy, rebirthing it as Herbie's Vintage 72, where he worked as executive chef. In 2016, Teitelbaum moved Herbie's to Clayton and transitioned out of the kitchen into a management and mentorship role.
To oversee the Kingside Diner's kitchen, Teitelbaum hired Eric Prophete, a seasoned chef with 30 years of breakfast experience.
"Chef joined me two years ago and changed the way I do business. When he came on board … he elevated our breakfast to creative, innovative dishes put out in an extremely timely fashion," said Teitelbaum. "His flavors are so well thought out. He thinks about breakfast and lunch like any culinarian would think about a five-course tasting menu. Not everybody takes breakfast and lunch seriously, but we take it seriously here."
As if bound by his later fate, Prophete's first job was at Cafe Balaban's. Beginning as a busboy, Prophete decided "the chefs and dishwashers looked like they were having a lot of fun" and decided to pivot to working back of house. Since then, he has run the gamut when it comes to breakfast, working high-volume national chains like Denny's, Shoney's and iHop as well as local haunts in Soulard and upscale brunch joint The Shack.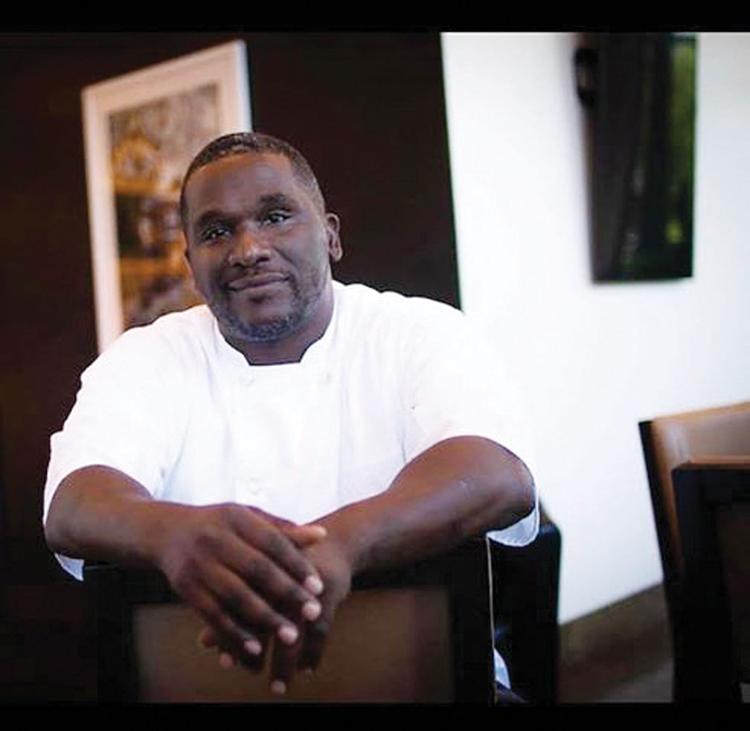 Of his views on breakfast, Prophete said he thinks of it as more than just a survival food.
"I've always liked it. I love the creativity. I love the versatility of the ingredients. You can do a million things with one egg," he said.
Prophete's menu includes classics like any-style eggs, pancakes and biscuits and gravy, as well as twists on classics like the caprese grilled cheese and specialities such as the Kingside Slinger.
Though the breakfast and lunch menu rarely fluctuates — "We don't mess with people's routines," said Teitelbaum — a new dinner and late-night menu was recently introduced at the Clayton location, soon to be implemented in the Central West End. Kingside After Dark introduces bar food like chicken wings, stuffed jalapenos and Kobe beef sliders designed to pair perfectly with after-work drinks. And just like breakfast, the extended menu is every bit as carefully crafted.
"We make everything from scratch. We're paying it forward," said Prophete. "It's good stuff."
The Kingside Diner is open daily in the Central West End from 6 a.m. to 2 p.m. and can be reached at 314-454-3957. The Kingside Diner in Clayton is open daily from 6 a.m. to 2 p.m. and from 4 p.m. to midnight on Thursday, Friday and Saturday and can be reached at 314-230-9020. Visit kingsidediner.com for more information.