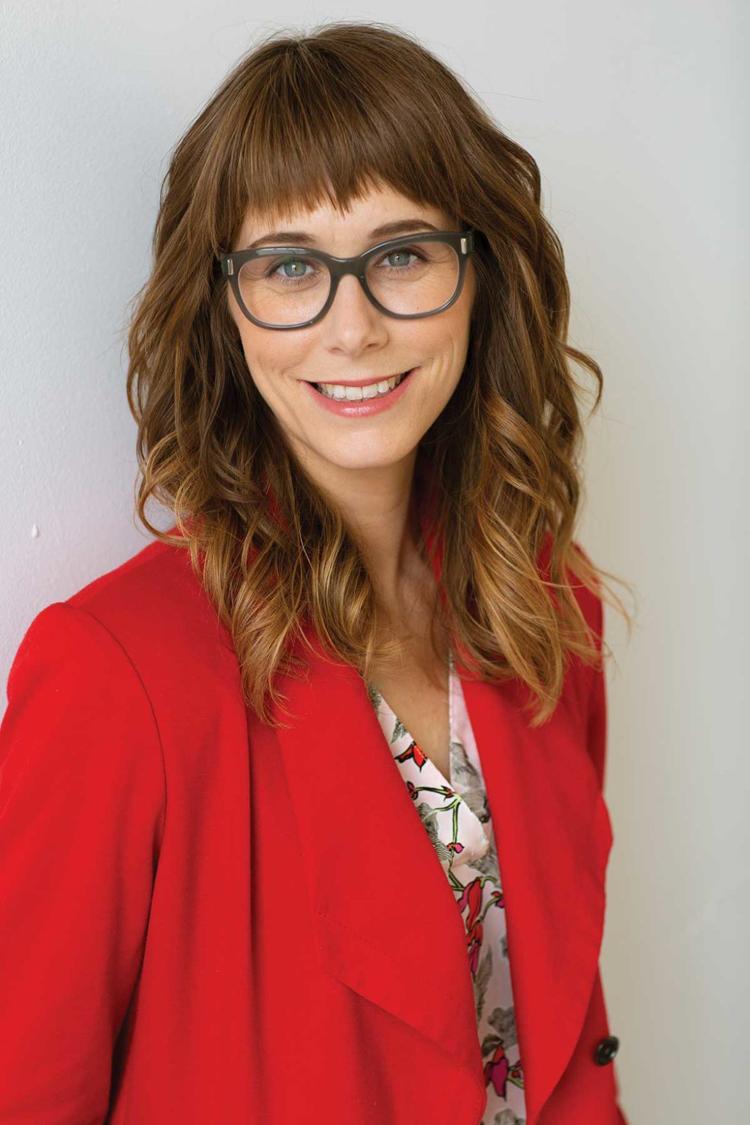 Jennifer Wintzer's day started with coffee with her staff, a facility tour and an interview, followed by a luncheon meeting and programming discussions. Not bad for a first day on the job.
As the new artistic director of theater for COCA (Center of Creative Arts), Wintzer is tasked with providing artistic and education direction in theater and voice programming in addition to supervising operations for COCA's new Berges Theatre that will open early next year. She'll also guide partnerships and collaborative efforts between COCA and other St. Louis theater companies.
There is much to do at the University City-based arts center, thanks to the $45 million Create Our Future Campaign, enabling a 44,000-square-foot east wing addition to its location at 524 Trinity Ave. To date, nearly $43 million has been raised toward its goal, and west wing renovations are expected to open in June 2018.
"I'm raring to go," Wintzer said. "Community building is important to me and it's wonderful to work for COCA, an organization that feels the arts are rooted in social change."

Wintzer, a self-described "military brat" originally from Columbia, South Carolina, graduated from Webster University's Conservatory of Theatre Arts with a BFA in musical theater. She comes to COCA from Shakespeare Festival St. Louis, where she served as associate artistic director; prior to that role with the festival, she was an interim producing director and director of community engagement/education.
"I feel strongly some of my most creative time was here (at the Shakespeare Festival)," she said, adding she is particularly proud of her work on Shakespeare in the Streets — which helps communities to develop original plays based on one of Shakespeare's works — and In the Works, a program to showcase new plays that launched last year at The Grandel Theater. These contemporary American plays see modern experiences through Shakespeare's lens. The program this year received four St. Louis Theater Circle awards.
Prior to moving to St. Louis, Wintzer worked in New York City for more than a decade as an arts administrator and educator for theatrical companies, including Lincoln Center Theater.
"Jennifer's engagement in the local and national theater communities and her depth of experience in theater education, directing and producing, as well as arts administration, make her wonderful for COCA and our evolving theater program," said Kelly Pollock, COCA executive director.
Wintzer, who lives in Maplewood with husband and journalist/musician Mark Schneider, said St. Louis has always been her artistic home. She is especially excited about developing partnerships with existing St. Louis theatrical companies that will include naming a resident company for the 450-seat Berges Theatre.
While working at the Shakespeare Festival, Wintzer said a new stage had to be created for each performance season. She said it's thrilling to have a new, permanent space at COCA.
The theater bug bit Wintzer in the fourth grade, and by age 11, she was performing on stage. Student programming offered by COCA serves children as young as 3 years, and Wintzer eventually will provide direction for these services. But for now, she said she's observing what has been expertly put in place by COCA educators. Registration for the popular summer camps and classes is open.
Upcoming COCA events include TRIumphant, May 3-5, at Washington University's Edison Theatre. The performance, which celebrates female artists, will conclude the seasons for COCA Dance Ensembles. On May 8, COCA's Allegro and Adagio vocal companies will present the concert "Harmonious" at 7 p.m. at COCA.
Founded in 1986, COCA is the fourth largest multidisciplinary community arts center in the country, serving 50,000 people of all ages and skill levels. For more information on performances and classes, visit cocastl.org or call 314-725-6555.