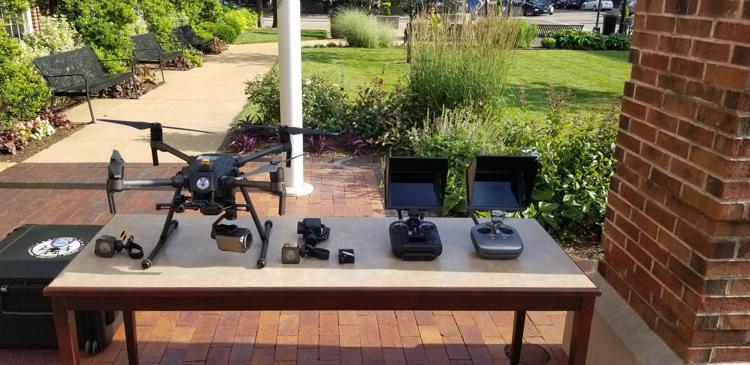 The Clayton Police Department has acquired a drone and has entered into an agreement with Richmond Heights to allow the two cities to share the high-flying technology.
Clayton police purchased the drone in March using funds from asset forfeiture cases. During a demonstration of the unit for the Clayton Board of Aldermen on June 11, Lt. Mark Seagle said the entire package, including the drone and all of the related equipment such as cameras and lights, cost approximately $30,000.
Seagle said the department has seven members certified by the FAA to use the drone. Some of the things the drone will be used for include crime scene processing, giving the department a "bird's-eye view" of areas, according to Seagle. It can also be used in searches for suspects. The fire department can use a thermal imaging camera to look for hot spots in fires. The drone can also carry and drop payloads of up to seven pounds, such as phones, to communicate with barricaded suspects.
Seagle said other municipalities with drones include University City and Wentzville. He said that Creve Coeur has a hobby quality drone.
Clayton's drone is "as good as you can get that's not military grade," Seagle said, adding that the drone's rotors have a life expectancy of about four to five years. The only limits on the lifespan of other gear such as cameras is new technology becoming available.
The board unanimously approved an intergovernmental agreement with Richmond Heights for use of the drone. Richmond Heights will pay Clayton $5,000 per year for use of the drone, which will be kept in Clayton. The Richmond Heights City Council approved the agreement on May 6.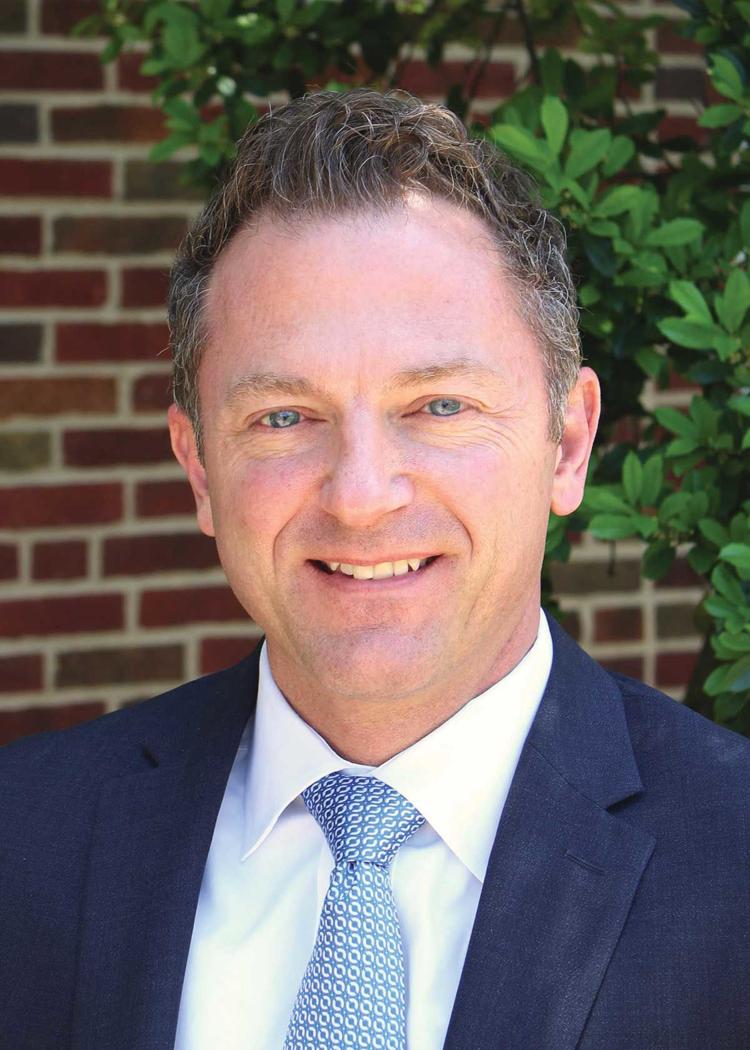 City Manager Craig Owens
The Clayton Board of Aldermen on June 11 acknowledged City Manager Craig Owens' final meeting. Owens has been with Clayton for 11 years and is leaving to become city manger of Lawrence, Kansas.
During his time in Clayton, Owens was involved in the development of the city's downtown master plan and strategic plan. He also oversaw more than $1 billion in commercial investment in the city during that time.
Owens has previously served as the local and state president of the Missouri City/County Management Association (MCMA) and in 2016 received the Jay T. Bell award from the state organization.
The board approved using The Novak Consulting Group to conduct a search for Owens' replacement.