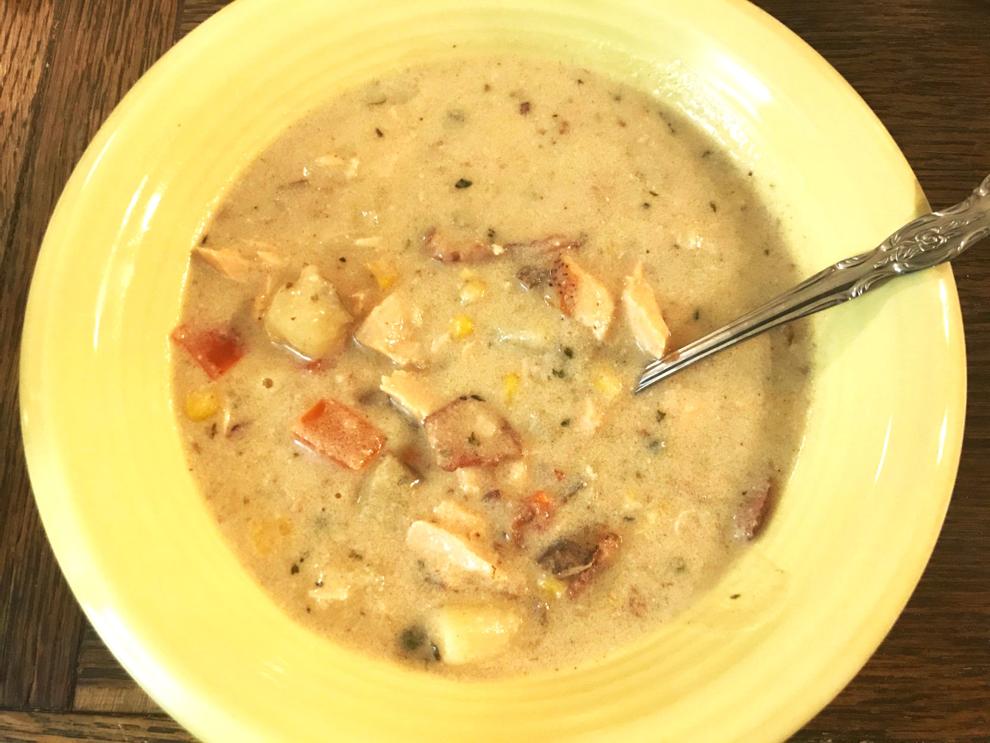 Hello again! It's been a while. COVID-19 has changed things drastically for everyone, and while that means I'm doing a lot less journalism, it also means I'm spending more quality time in my kitchen. I believe the same is true for many of you.
My mother was an excellent provider and a decent cook, but she never had any love for cooking beyond the nourishment it provided for her family. So whenever I decided to step up to the plate and make dinner, even as a child, she was thrilled.
Something I learned was an instant crowd-pleaser was soup. Much of it can be cooked in a single pot so there's less to clean, and you can make enough to feed each family member twice in one batch. And warm soup is perfect for a rainy April evening.
Today I'm sharing with you a basic chowder recipe. I made mine with salmon, because that's what I had in the fridge at a time, but it could easily be made with chicken or other ingredients.
Salmon Chowder
Ingredients:
6 strips bacon, chopped into bite-sized pieces
1/2 red, orange or yellow bell pepper, medium dice
1/2 white onion, rough chop
1 russet potato, medium dice
3 gloves garlic, minced
1/2 cup frozen corn
3 T flour
8 oz cooked salmon filet
6 cups chicken, seafood, beef or vegetable stock
1 T chopped thyme
1 cup heavy cream
salt and pepper to taste
How to prepare:
1) In a soup pot, render chopped bacon over medium heat until browned. Add in potato amd garlic and continue to cook for another five minutes.
2) Stir in bell pepper, onion and corn and continue to cook for an additional five minutes.
3) Stir in flour until all ingredients are coated. Cook for another 5 minutes, stirring frequently to avoid burning.
4) Add stock and thyme to the pot, being sure to run spoon along the bottom of the pot to scrape up any bits. Crumble salmon into the soup and stir. Allow soup to come to a simmer and cook until potatoes are tender, 10-20 minutes.
5) Add cream, season and serve.