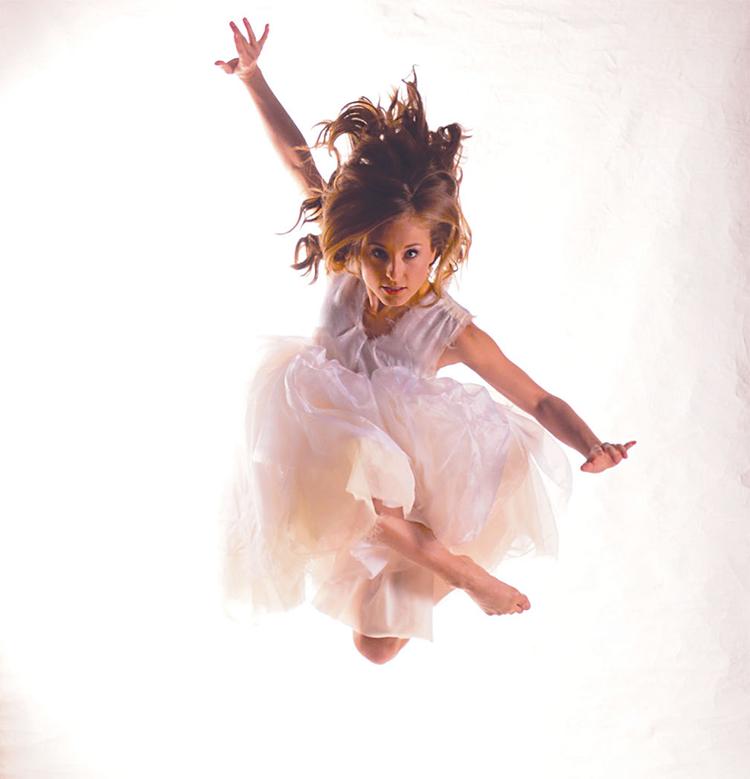 With so many challenging domestic and world events, MADCO is offering a showcase of contemporary dance celebrating stories of survivors. Titled "Resilience," the four works are based on true-life experiences — three created from St. Louis tales of healing after trauma. The result in each case is a fresh outlook and new strength earned, thanks to the personal capacity to rebound.
MADCO, long based in St. Louis, will take this major season performance to St. Charles, Missouri at the Emerson Black Box Theater located in Lindenwood University's J. Scheidegger Center for the Arts (2300 West Clay Street, St. Charles, MO 63301.)
The March 27-28 performances are sponsored by PNC Arts Alive, a big supporter of local dance events. Friday and Saturday evening shows begin at 8 p.m. with a sensory friendly performance at 2 p.m. on Saturday March 28.
The choreographers collaborated with several St. Louis nonprofits: Hope Creates, the Salvation Army, and the Center for Trauma Recovery at the University of Missouri-St. Louis.
"Riding the Maelstrom" choreographed by Carl Flink explores the high intensity and swirling chaos of his own personal experience as he witnessed and supported a parent going through cancer treatment. The full-company work is set to music by Michael Faiella and John Butler.
Lindsay Hawkins' "Cora" pays homage to the strength of women and their families who have tunneled through the loss of a child during pregnancy. The full-company piece is set to music by Library Tapes, Jonathan Kirkscey, Trevor Oswalt and Nils Frahm.
Hawkins says "full and deep" audio pairs with movement to convey the trauma, yet the dance primarily shows "the courage to try again and create beauty from the ashes of loss." Those who shared stories know they face the world with new resilience, and they want others to know they, too, can move forward.
The next dance on the program, "Art is a Guarantee of Sanity," was choreographed by Ryan T. Smith and Wendy Rein, co-artistic directors of RAWdance, based in San Francisco. The piece for solos and a small ensemble was originally commissioned by Dance St. Louis for its New Dance Horizons program in 2017 with the theme "women who inspire." The dance explores the resilience of author Susannah Cahalan and visual artist Louise Bourgeois who faced traumatic episodes of losing control of their bodies. Music is by Surabhi Saraf.
High energy and a comic section distinguish "A Magnificent Gray," choreographed by Natalie Williams. The solos and partnering moves capture the emotional reaction to grief and the way various support networks become part of the recovery. The music includes sections from composers/singers Bjork, Alanis Morissette, Florence + the Machine, and more.
Evening tickets are $35 or $15 for high school and college students with valid ID's. Matinee cost is $15. Purchase tickets in person or call the box office at 636-949-4433. Or go online to lindenwood.edu/j-scheidegger-center-for-the-arts. For more info go to madcodance.com.
Note that a late March dance series Conversations by Karlovsky and Company Dance has been postponed until June. The collaboration will feature a South African connection.
Watch for the April 3rd issue of the West End Word for previews of Saint Louis Ballet's Swan Lake, April 3-5 at UMSL's Touhill Center for the Performing Arts. That same weekend catch Big Muddy Dance's Moves and Grooves, April 4 & 5 at the Grandel Theater in the Grand Center area.