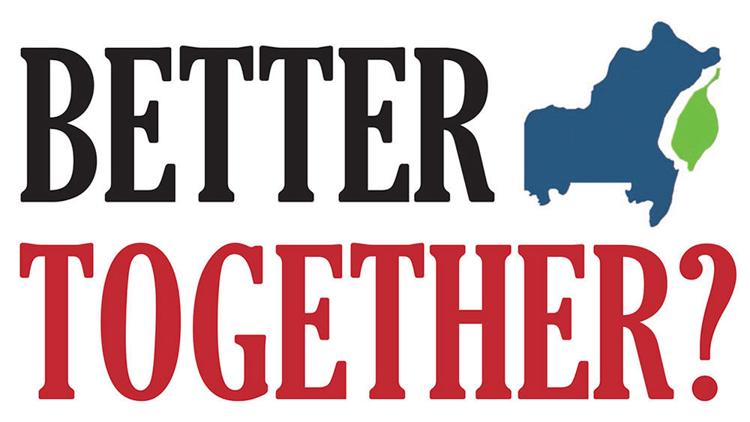 Nov. 3, 2020 is the magic date for the city-county merger plan devised by Better Together. That's when the organizers of the merger effort hope to put their plan on the statewide ballot.
At a rally and press conference at the Cheshire Inn on Jan. 28, Better Together task force members said a merger plan would construct "Metro St. Louis," an entity that would be more progressive, streamlined and efficient. It would also be a magnet for businesses, jobs and economic development.
Better Together took the current fragmentation of the St. Louis area to task with its more than 85 cities, 57 police departments, 43 fire districts, 81 municipal courts and 52,000 pages of ordinances governing 1.3 million citizens. A merger of city and county would catapult St. Louis into a top tier city in America and put it far down the list in crime statistics for urban areas.
"It's indeed a historic day for St. Louis," said St. Louis County Executive Steve Stenger. "Thanks to Better Together, we are in a position to have an informed conversation about our region ... Today, I say, we are better together."
Stenger was joined by St. Louis Mayor Lyda Krewson in an endorsement of Better Together's work and its plan for merger. She urged city and county residents to put aside "our anxieties, our fears and our parochialism" and embrace what a new St. Louis could be.
Krewson said the current, antiquated design of the region seems guaranteed to create "fuss and fight" among a myriad of cities and government jurisdictions. She cited Louisville, Nashville and Austin as cities that have reformed themselves to become better, more competitive cities.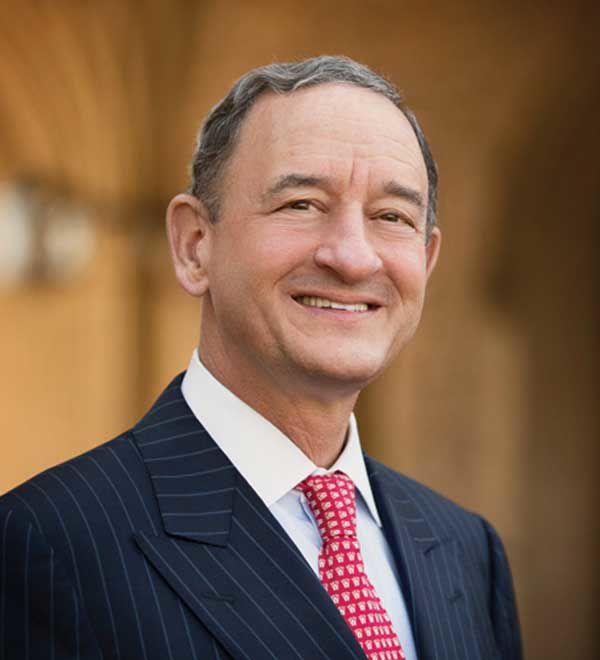 Washington University Chancellor Mark Wrighton will step down from his current position to take the lead on the city-county merger effort. He said that after a successful statewide vote in 2020, St. Louis will become the ninth largest city in America on Jan. 1, 2021.
Wrighton said that a new, major league city would be in a much better position "to address crime, extreme poverty and health disparities."
In a press conference after the study release, officials and Better Together task force members defended parts of the plan that have met with skepticism. Stenger defended a two-year period in which he would be mayor of the unified St. Louis as necessary for an orderly transition to take place.
Krewson said taking the issue to a statewide vote was not an "end-run" around city-county voters, but a way to "empower" the merged city with wide support from across the state.
Better Together officials said the plan addressed police reorganization, but not schools or fire districts, because of the complexities involved in merging those entities. However, a unified school district and fire protection operation could be on the table once the 9th largest U.S. city is up and running. Municipal League Reacts
Gerry Welch, now in her sixth term as mayor of Webster Groves, serves on the board of the St. Louis County Municipal League and is a past president of the organization. She said more than 55 cities in the county already have passed resolutions against the Better Together merger plan.
"Our group rejects the idea that large numbers of cities in a region are what holds back regional economic growth," said Welch. "An educated and skilled workforce is what attracts companies and economic growth to a region.
"What if all the millions that are being pledged to pass the Better Together plan actually went for better educational opportunities for our residents?"
Welch said city and county residents are correct to resent that the Better Together plan will be farmed out to statewide voters to decide. However, she said such a vote will not discourage the Municipal League.
"We will be in all 114 counties of Missouri to campaign against it," said Welch. "Over the years, we have reached out to cities across the state and we have established statewide coalitions."
In fact, Welch said the Municipal League has its own plans to put a local Board of Freeholders on a ballot yet this year. That board would then study ideas such as St. Louis City becoming part of St. Louis County.
"Let's do what the state constitution says we can do," said Welch. "We have a way to determine our own destiny."
CitiesStrong Reaction
Leaders with CitiesStrong argue that residents in St. Louis County are pleased with their municipal services and like the responsiveness of small towns like Kirkwood, Crestwood or Sunset Hills. They contend the Better Together plan will just add another layer of unneeded government bureaucracy.
Jim Brasfield, who served as mayor of Crestwood from 1996 to 2002, is president of CitiesStrong. Brasfield said any 2020 campaign by Better Together is doomed to failure, but he fears the acrimony it will inspire could set back regional cooperation by a decade.
"CitiesStrong members are dismayed Better Together would suggest a plan to remove basic municipal functions, such as local police, and create instead a giant, expensive bureaucracy," said Brasfield. "It's a plan that will likely provide less service and be less responsive to local communities such as Crestwood and Webster Groves."
Brasfield insisted that collaboration among the various governmental and civic organizations in the region offers the best path to civic improvements and regional economic growth.
"CitiesStrong supports the effort by our Municipal League to gather sufficient signatures to create a Board of Electors or Freeholders," said Brasfield. "This will be a public body, not a private task force funded by a local billionaire with his own personal agenda.
"Whatever this board proposes will need to be approved by voters in St. Louis County and St. Louis City," noted Brasfield. "This will be local consent to solve local problems. There is no reason voters in Springfield and Sikeston should determine a local government structure for residents of St. Louis."
Brasfield said his group certainly does understand that there has been "a feeling for many years that the 1876 separation of the city and county was unwise" and should be reversed.
"This could be accomplished by the city reentering the county," he noted. "Then, the County of St. Louis would include what is now St. Louis City. But, existing municipalities would continue to function as they always have. Webster Groves would not be forced to give up its local police department in favor of a large bureaucratic police department."
"Better Together": What the Plan Calls For
• The new Metro City would be governed by an elected Metro Mayor after a transition period, and a 33-member Metro Council.
• Metro City will have one elected prosecuting attorney and one elected assessor.
• Centralized and streamlined business licensing, coupled with a centralized regional planning and zoning department.
• One police department to provide services throughout the new Metro City.
• A single municipal court system for the entire Metro City.
• Recommends that fire services continue to be delivered in their current manner.
• The current municipalities in St. Louis County would be maintained, but reclassified as municipal districts of Metro City. These municipal districts would have limited authority to deliver select services for their constituents.
• Municipal districts would have the authority to offer fire protection, parks and recreation, trash and recycling, general administrative functions, and any other services not provided by Metro City government.
• Sales tax revenues will be collected on a Metro City-wide basis to support services provided throughout the region by Metro City.
• All outstanding financial liabilities would remain with the municipal districts in which they were incurred.
• School districts will remain intact under the plan, but could be consolidated at a later date.