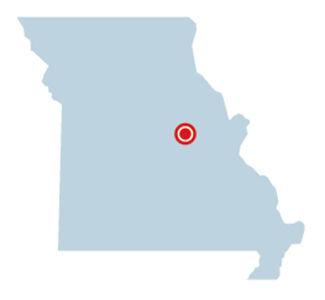 With award-winning wineries, scenic rolling hills and river bluffs plus a host of events, Missouri Wine Country invites visitors to come, relax and savor the day.
Featuring rich German history, the quaint town of Augusta along Highway 94, as well as the historic river town of Washington, located off Highway 100, boast a number of wineries. In addition to sampling locally-manufacturing vintages, tourists can tour the wineries and stroll through the towns' historic districts while browsing through the shops.
Through May 5, the area will be filled with over 100 artists for the 17th annual Augusta Plein Air Art Festival. The event is hosted by the Greater Augusta Chamber of Commerce.
Artists will be scattered throughout Defiance, New Melle, Washington and Augusta capturing the rolling hills of wine country. They'll be propped along the Missouri River bluffs, fixed upon prosperous farmland, tucked along the Katy Trail while recreating historic structures on their canvas.
Unique events will be featured each day during the festival at a variety of locations from local wineries to historic sites, with special days in surrounding towns. Along with special events, there will be Pop-Up Art Galleries at several of these events and at the Harmonie-Verein/American Legion Hall for viewing art and purchases daily.
Visitors may discover they want to try their hand at plein air painting at one of the Sip 'N' Paint events at Augusta Winery on April 27 or Kate's Coffee on April 30.
Judging, awards and the final sale will take place at Mount Pleasant Estates on May 5. For details, visit www.augustapleinair.com.