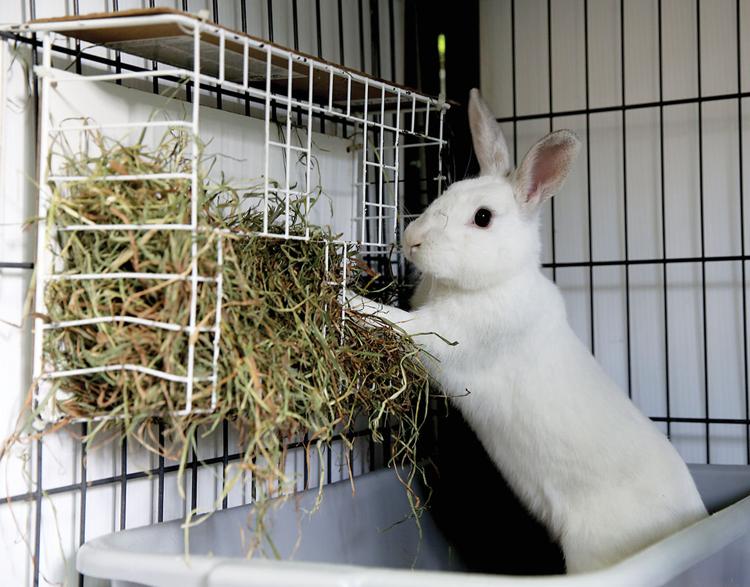 Bunnies will receive free nail trims at the Bunny Expo on Sunday, June 2, 11 a.m. to 4 p.m., at the Humane Society of Missouri, 1201 Macklind Ave. in St. Louis. Free. Sponsored by the House Rabbit Society.
Bunnies can receive health exams for $53 from a rabbit veterinarian, starting at noon. Visitors can learn what it is like to have a house bunny who uses a litter box and meet adoptable bunnies that have been health-checked, spayed or neutered.
A class in bunny care is required prior to adoption. All adoptable bunnies are rescues saved by the House Rabbit Society.
"Bunnies are entertaining and affectionate companions, but people who get them without knowing the facts will regret it," said Joy Gioia, president of the House Rabbit Society in St. Louis.