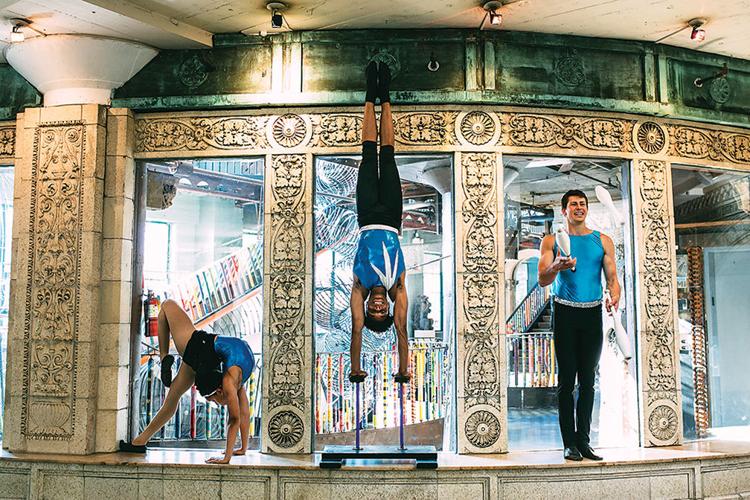 Hurry to decode clues about a top-secret envelope being passed from hands to feet to necks to knees by attending an upcoming acrobatic spy thriller performance entitled "Accelerando," Circus Harmony's annual confluence of music and circus arts.
Meshing with the fact that the musical term "accelerando" means to gradually speed up, Circus Harmony's two teams of "spies" quickly compete before guests' eyes to find an interesting envelope that's gone missing.
This gravity-defying show from St. Louis' only "social circus" crew will be offered Jan. 19, 20, 26 and 27 at the City Museum, 750 N. 16 St. in St. Louis.
Jessica Hentoff, Circus Harmony artistic and executive director, said "Accelerando" features new acts, including Chinese pole and hoop diving. She said the local crew is being coached by Circus Harmony graduates who are touring the world to perform these types of acts with Cirque du Soleil and les 7 Doigts de la Main.
The show also will debut a new band, she said.
"The leaders of the two spy groups are both seniors who will be auditioning for some of the world's leading circus colleges, so everyone's motivated and promising a great show. The performers are students who are also keen on musical theater," said Hentoff, who hints that guests may need mirrors to understand some of the clues.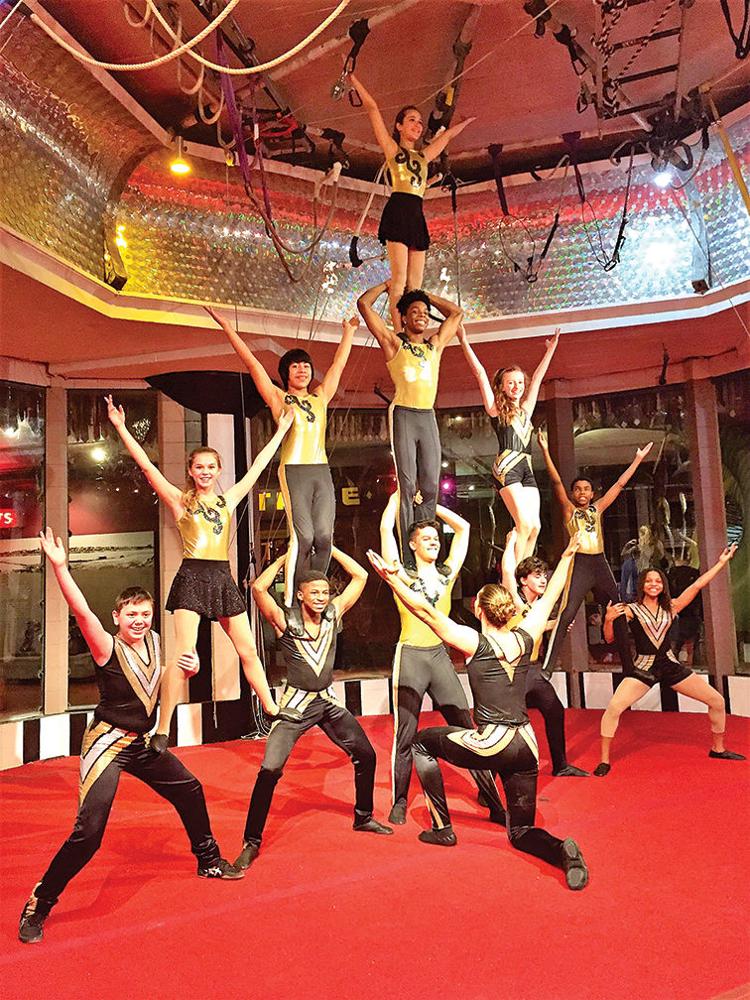 She said five of the "Accelerando" presentations will also be acts in the 2019 St. Louis Teen Talent Show held at the Fabulous Fox Theatre on April 13. Those artists include hand-to-hand work, aerial acrobatics, a juggler, hooping and a contortionist.
Specialized, original music was written for "Accelerando" by St. Louis regional band members, including Noah Lovins, a Webster University freshman who's studying music direction for musical theater.
"We have the makings of one of the best local bands around, directed by Jeffrey Carter, who is a professor and chair of the music department at Webster University," said Hentoff.
The band also includes one of the region's best trumpet players, Adam Hucke, who is known for playing in The Funky Butt Brass Band. The Circus Harmony band also has saxophonist and composer Harvey Lockhart, who is the founder and executive/artistic director for the HEAL Center for the Arts. HEAL is a nonprofit organization and multi-disciplinary center of music, arts learning, and performance for St. Louis' urban communities.
St. Louis drummer and music educator Joe Winters also has been a Circus Harmony band member, and violinist Michelle di Fabio joined the band this year.
Hentoff said it's important for circus students to see what it's like to perform with live music, and to develop a musical vocabulary so they can "have a say" in the music that accompanies their acts.
"Everyone involved with 'Accelerando' is skilled at their craft and wants to make a positive difference in the world," said Hentoff.
Teaching the Art of Life
The "Accelerando" theme was a result of a retreat brainstorming with Circus Harmony students at YMCA's Trout Lodge in Potosi.
"They discuss and vote on musical terms. It's all a part of learning to be responsible and accountable," said Hentoff. "Our circus training program is about physical, emotional and mental control." She added that the program teaches students how to take care of others and to present themselves in public.
Hentoff said this annual Circus Harmony performance often gets confused with Circus Flora, which is a completely separate entity. She said the annual event is also unique compared to the 350-plus mini-shows they perform free for the public during a year's time.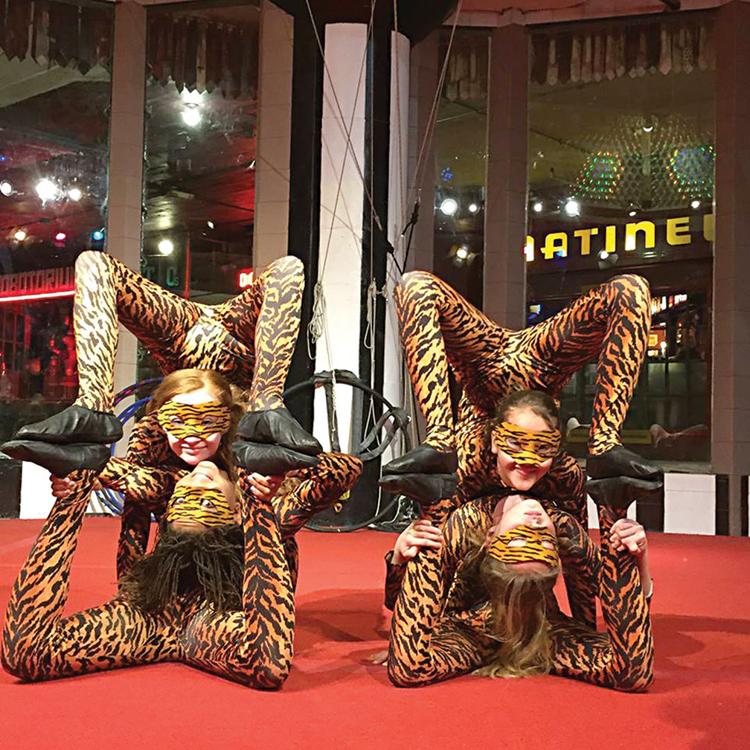 "Our Circus Harmony annual performances combine theater, athleticism, music and high arts in amazing ways, and are different each year. It's the pinnacle of art forms," she added.
Hentoff said Circus Harmony uses the teaching and performing of circus arts to motivate social change by building character in individuals and bridges between communities. The group services approximately 1,400 students who reside throughout the region, including in cities such as Ladue, Ferguson and House Springs. This year's set of Circus Harmony classes start in January.
Hentoff said circus education teaches the art of life, and that she was charged as an 18-year-old to pass on its training. She's now 63 years old, and after teaching circus arts for 40 years, she still sees it as an exciting process worthy of generation-to-generation focus.
Hentoff said raffle tickets will be sold at "Accelerando" performances, and include substantial St. Louis Cardinals seats and swag. Proceeds provide financial assistance to Circus Harmony students.
"Accelerando" tickets are $20. Shows on Saturdays are performed at 2 p.m. and 7 p.m. Sunday shows are at 2 p.m. Tickets can be purchased online at www.circusharmony.org/accelerando.