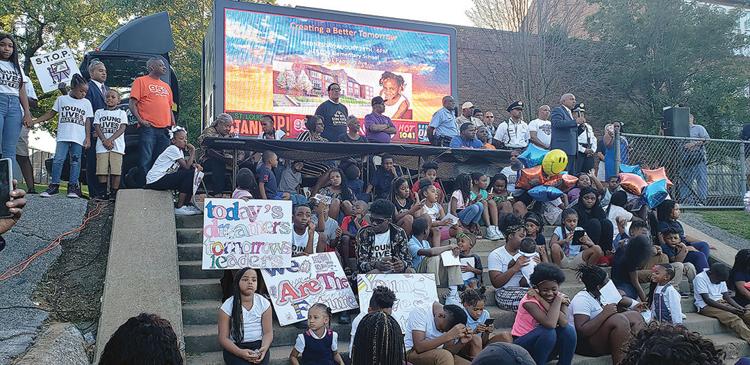 Eight-year-old Jurnee Thompson was shot and killed on Friday, Aug. 23, after fighting broke out at a Soldan High School football game. Sentonio Cox, 15, was found shot in the Carondolet neighborhood on the morning of Aug. 25. Xavier Usanga, 7, would have started second grade on Tuesday, Aug. 13, had he not been killed in his backyard the day before by a stray bullet.
Jurnee, Sentonio and Xavier are just three of more than twenty children fatally shot in St. Louis in 2019 alone. That figure does not include adult deaths, which total over 100, or non-fatal shootings, which number in the thousands.
Congressman Lacy Clay called the recent rash of deaths "an epidemic of gun violence" caused by the culture of easy access to guns, as well as the failure of other Congressmen to stand up to the National Rifle Association (NRA).
"In Washington, we also call it 'No Republican Action,'" said Clay. "If you want to do the right thing about gun control, all you have to do is love your constituents more than you love NRA campaign donations. That's easy for me because I've never taken a dime of their blood money."
The Crisis of Gun Violence
The University City-based representative hosted an Aug. 28 town hall meeting alongside St. Louis Alderman John Collins-Muhammad to address the crisis of gun violence in St. Louis. The meeting, attended by several hundred residents, was held in the auditorium of Harris-Stowe State University in Midtown St. Louis.
Clay and Collins-Muhammad addressed questions from constituents and promoted Clay's bill, introduced in late June of this year.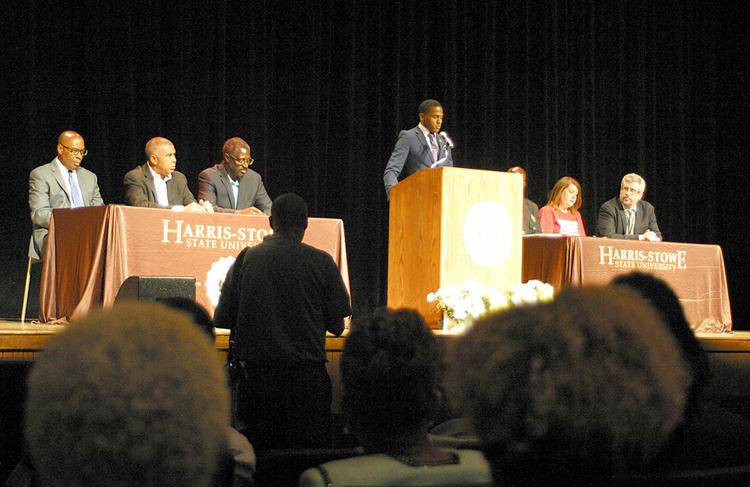 HR 3435, dubbed the Local Public Health and Safety Protection Act, would allow cities to pass tougher gun restrictions without state approval, including assault weapon bans and requiring gun owners to apply for permits. Missouri is currently one of 43 states that prohibits counties and cities from passing laws more restrictive than state laws.
Clay also promoted two additional bills in the name of stronger background checks for gun purchases and transfers — HR 1112 and HR8. Both bills passed through the U.S. House of Representatives in February and have not yet made it to the Senate.
Attendees were encouraged to sign two pre-written letters — one addressed to U.S. Rep. Josh Hawley, the other to U.S. Sen. Roy Blunt — demanding that Senate Majority Leader Mitch McConnell call the Senate back in session immediately to pass the two bills, which Clay claims are supported by over 90% of Americans.
"We've been waiting over 100 days for McConnell to take up these bills in the Senate while our kids our still dying in the streets," said Clay. "I've been fighting for common sense
gun legislation my entire career. Tonight, I'm asking for your help in this battle to save our community and to save our nation. It's time to break the grip of the NRA on Congress. We can do that by adding your voice to this fight."
City of St. Louis Mayor Lyda Krewson, who lost a husband in 1995 to gun violence, took to the podium to ask potential gun owners to first seek a permit. In 2017, Missouri became the first state to drop permit requirements for handguns.
"When you're in the city of St. Louis, get a permit. It won't be expensive; it won't be difficult; but it will help our police," she said. "If you've lost a loved one, or you know somebody who has, you know your lives are never the same again. It doesn't have to be like this. We don't have to accept this level of violence."
"My Last Son"
BJC trauma surgeon Dr. Mark Hoofnagle recounted a time during his training when he was unable to save a young gunshot victim. When he went to deliver the bad news, the boy's mother said, "Don't tell me my last son is dead from a gun."
Later that year, said Hoofnagle, he read about an identical experience from another doctor in the Washington Post.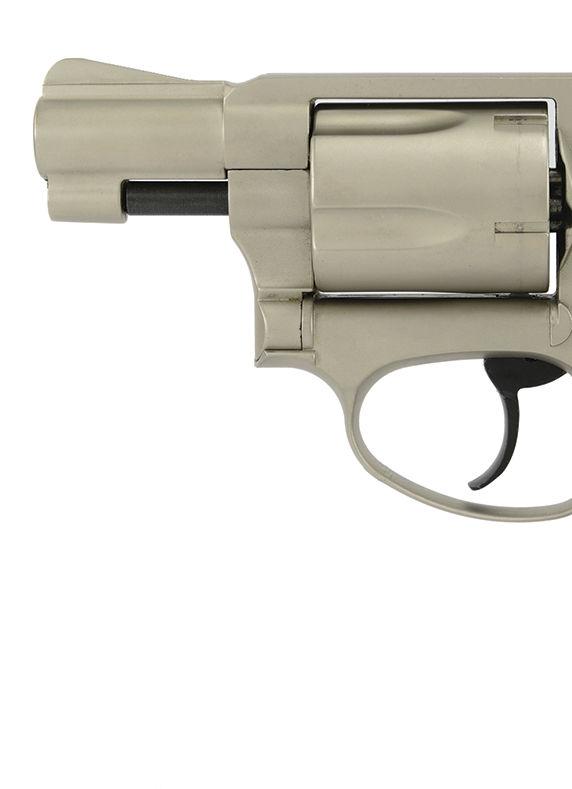 "I couldn't believe we'd both had that experience," he said. "There are people who will deny that gun violence is an epidemic, but only an epidemic could create two mothers like that. That two mothers exist like that is a shame."
In addition to passing more stringent legislature, Hoofnagle suggested another alternative to reduce shootings — investment in the community. He said that, through research, one of his colleagues determined that a $10,000 investment in a community can lead to $200,000 in health cost savings due to a reduction in gunshot wounds.
The panel of speakers also included St. Louis Board of Alderman President Lewis Reed, Alderman Jeffrey Boyd, Moms Demand Action volunteer Christine Novalis and St. Louis Public Safety Director Judge Jimmie Edwards.
Voices from the crowd could be heard intermittently throughout the speakers — some calling out in agreement with what was said; others rallying that it wasn't enough. One man was escorted from the room by police after an outburst in which he declared the police weren't doing enough.
Afterward, citizens lined up to directly address the speakers. Some had questions about what could be done; others offered rallying cries. Nearly all were in mourning.
"I know five people who were shot within 48 hours. This room should be fuller than this," said Erica Jones. "We need to be talking about what's going on. Let's take our city back. Let's take our neighborhoods back. Let's come together."
St. Louis Area Children Shot And Killed In 2019
Sentonio Cox, 15
Jurnee Thompson, 8
Jason Eberhart Jr., 16
Xavier Usanga, 7
Ien Coleman, 14
Eddie Hill IV, 10
Devaun Winters, 17
Robert "R.J." Dorsey, 16
Omarion D. Coleman, 15
Derrel Williams, 15
Michael Henderson Jr., 15
Myiesha Cannon, 16
Charnija Keys, 11
Kennedi Powell, 3
Jashon Johnson, 16
Kristina Curry, 16
Jaylon McKenzie, 14
Kayden Johnson, 2
Curtis Marshall, 15,
Evione Holts, 14
Malik Moore, 17