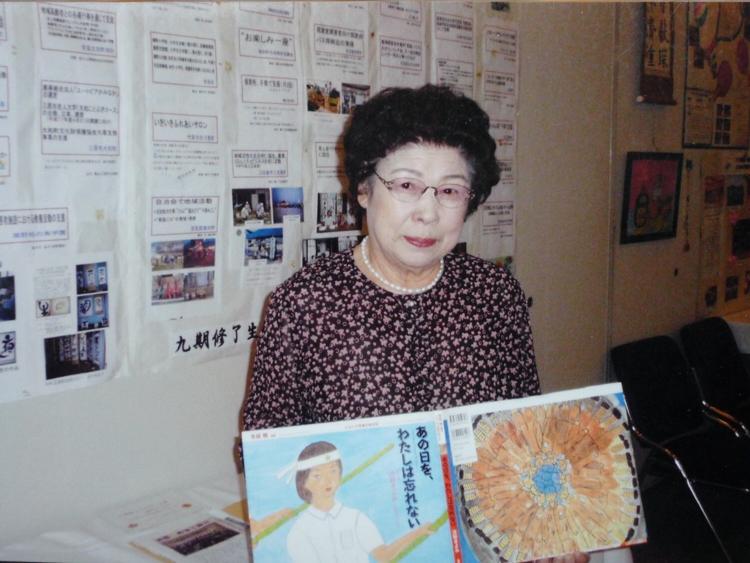 Soldiers Memorial Military Museum is partnering with the Hiroshima Peace Memorial Museum on a virtual program titled "75 Years Later: Lessons from an Atomic Bomb Survivor." The free program will take place on Monday, Sept. 28, at 6:30 pm via Zoom.
Kiyomi Kono, who witnessed the aftermath of the atomic bombing of Hiroshima when she was fourteen years old will share her experience during the 40-minute presentation, followed by 15 minutes for Q&A.
"For millions of American service members, the atomic bombings of Hiroshima and Nagasaki 75 years ago meant the swift end of the war and reunion with loved ones," said Jaime Biesanz, Education and Visitor Experience Interpreter for Soldiers Memorial Military Museum. "Today, many of us learn about the war's end by distant images of mushroom clouds, followed by pictures of exultant celebrations of Victory over Japan Day. We often don't hear the personal stories of the human cost of the attack. Ms. Kiyomi Kono was fourteen years old and living near Hiroshima when the bomb fell and entered the city with her mother to look for her sisters the next day. Working with the Hiroshima Peace Memorial Museum, she offers testimonial of her experiences to promote peace and the abolition of nuclear weapons. Soldiers Memorial is honored to virtually host Ms. Kono and provide our audience with a history that we are rarely exposed to."
Kono will present in Japanese. There will be a professional interpreter to translate her testimony. Join the Zoom stream here.