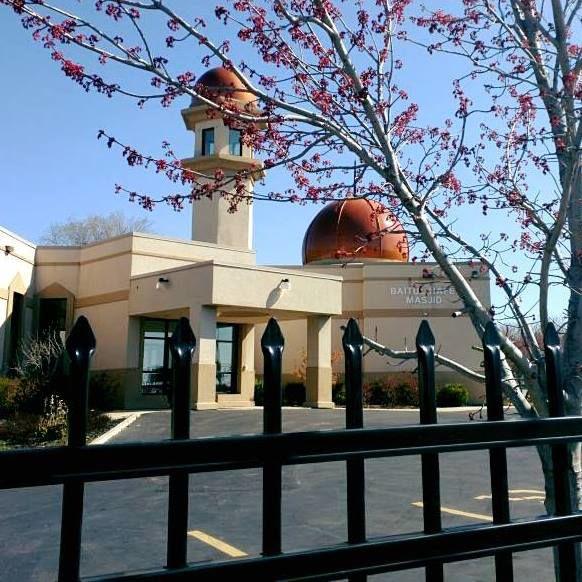 Last week began the holy month of Ramadan, a period of fasting, prayer and reflection for Muslims. While Ramadan is usually a time for community, laws limiting gatherings in St. Louis City and County to halt the spread of COVID-19 has forced celebrations online.
Imam Hamid Malik serves as a leader at Baitul Hafeez Mosque in St. Louis City, 4529 Emerson Avenue. He said that, while his mosque is usually hustling and bustling during Ramadan, certain changes have taken place to accommodate public health requirements.
"Usually the month of Ramadan is where members of the community take special time out to go and attend prayers at the mosque, to attend special evening sermons and pray in congregation," said Malik. "Normally, congregational prayers are standing shoulder to shoulder behind an imam. That no longer is happening. We have all had to adjust our mode of connection, and now more than ever, we have gone virtual. I'm hosting a daily online meeting. We call it Virtual Ramadan."
Though Malik is stationed in St. Louis, his group, Ahmadiyya Muslim Community, is a national organization. Founded in 1920, this year is the organization's centennial celebration. Malik also serves Kansas City, Missouri, as well as Muslim communities in Kentucky, Tennessee and Alabama. One silver lining of services moving online, he said, is that he is able to reach all his communities simultaneously via streaming.
"I'm able to connect with all of the communities that I serve better than I have before. In the past I would actually go on a road trip to visit these different chapters. Now we cannot congregate, so I'm holding a virtual evening sermon for the whole region. People from other areas are all joining in at the same time," he said. "What I've realized is that technology is a huge blessing. As a result of this blessing, we've also come to the realization that, though we may have to practice social distancing, it doesn't necessarily mean our hearts are distant. Using other technologies we can still keep connected. That's the biggest takeaway from this."
Despite social distancing measures, the Muslim community is doing its best to continue the tradition of charitable work during the month of Ramadan. Malik's branch of relief organization Humanity First USA has served more than 8,000 meals and distributed over 300 hygiene packs during the COVID-19 crisis. Muslims for Life, a nationwide blood donation initiative, is also organizing an upcoming blood drive.
To get the latest news on Ramadan happenings, including online schedules, upcoming food drives and other charitable events, visit trueislam.com. The phone line for Baitul Hafeez Mosque is also still in operation and can be reached at 314-381-4850. Events and other updates are also posted on the organization's Facebook page.
Though the Baitul Hafeez Mosque cannot offer its usual sermons and discussions — including a weekly open house series called Coffee Cake and True Islam — Malik said his community understands why changes are necessary during the pandemic. But COVID-19 won't stop him from spreading his message of peace throughout the St. Louis community.
"Every worshipper, whether you are a Muslim or not: I want you to know your connection with God is something no pandemic can take away," he said. "One thing common among all three of major religions is that the founders of each religion practiced social distancing at one point to connect with God. So we can use this time to connect with God and become better human beings."