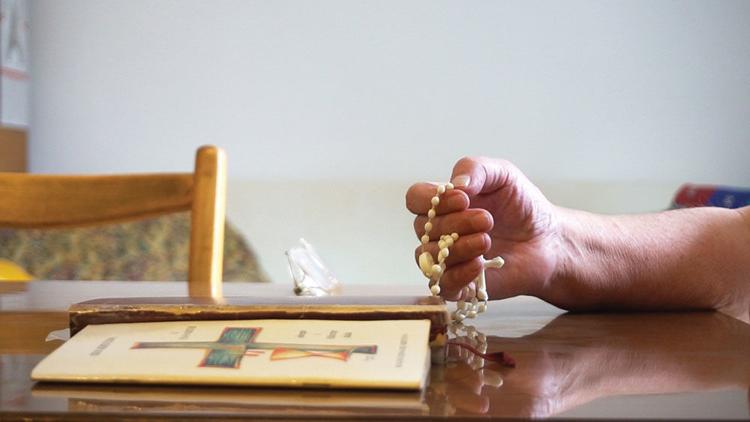 Like so many refugees, it's a wonder that Zlatko Ćosić and his family survived. In 1994, Ćosić fled Banja Luka, Yugoslavia, and eventually immigrated to St. Louis. His brother had left their hometown before the war in Bosnia and Croatia started; he also made his way to St. Louis. Their parents stayed behind, surviving the war in a refugee camp and still living in Croatia today.
Although the war years were dangerous and traumatic, Ćosić cherishes the way they united him with his mother and father. They shared suffering and joy. Ćosić remembers gathering in the candlelight to play games and the guitar. And he still loves a simple meal of cabbage salad and potatoes.
Ćosić is a multimedia producer, artist and educator. This past summer, Ćosić and his wife Rachel stayed with his parents for six weeks in Croatia. Ćosić worries that the family as he knew it — that plays together, sits together, cooks together, looks at each other — is disappearing in the broader culture, and he felt the importance of recording his own family's life together.
During their visit Ćosić would set up a camera somewhere in a room, and his family would go naturally about their day. Later, Ćosić condensed the footage down to 20 minutes.
As "Between Places" unfolds, voices, sounds and silences pace the narrative while the domestic space accrues special meaning through ordinary actions. In the video, we don't see any faces. The characters' identities are not disclosed. It's as if, instead, we observe ourselves and our family members — at once together and somehow each alone.
While autobiographical, Ćosić's video is really about all families. "Between Places" encourages you to forget the typical movie plot lines of conflict, resolution and denouement. Forget the typical character types of hero and villain. Instead, cherish the family at hand and the everyday rituals of preparing meals, telling stories, reading and relaxing.
"Between Places" is on view in the Sheldon Art Galleries' exhibition "Re/Constructing Identity" through Jan. 26. Learn more about Ćosić at www.zlatkocosic.com and follow him on Instagram @zlatko.cosic. Plan your trip to the Sheldon this holiday at www.thesheldon.org.