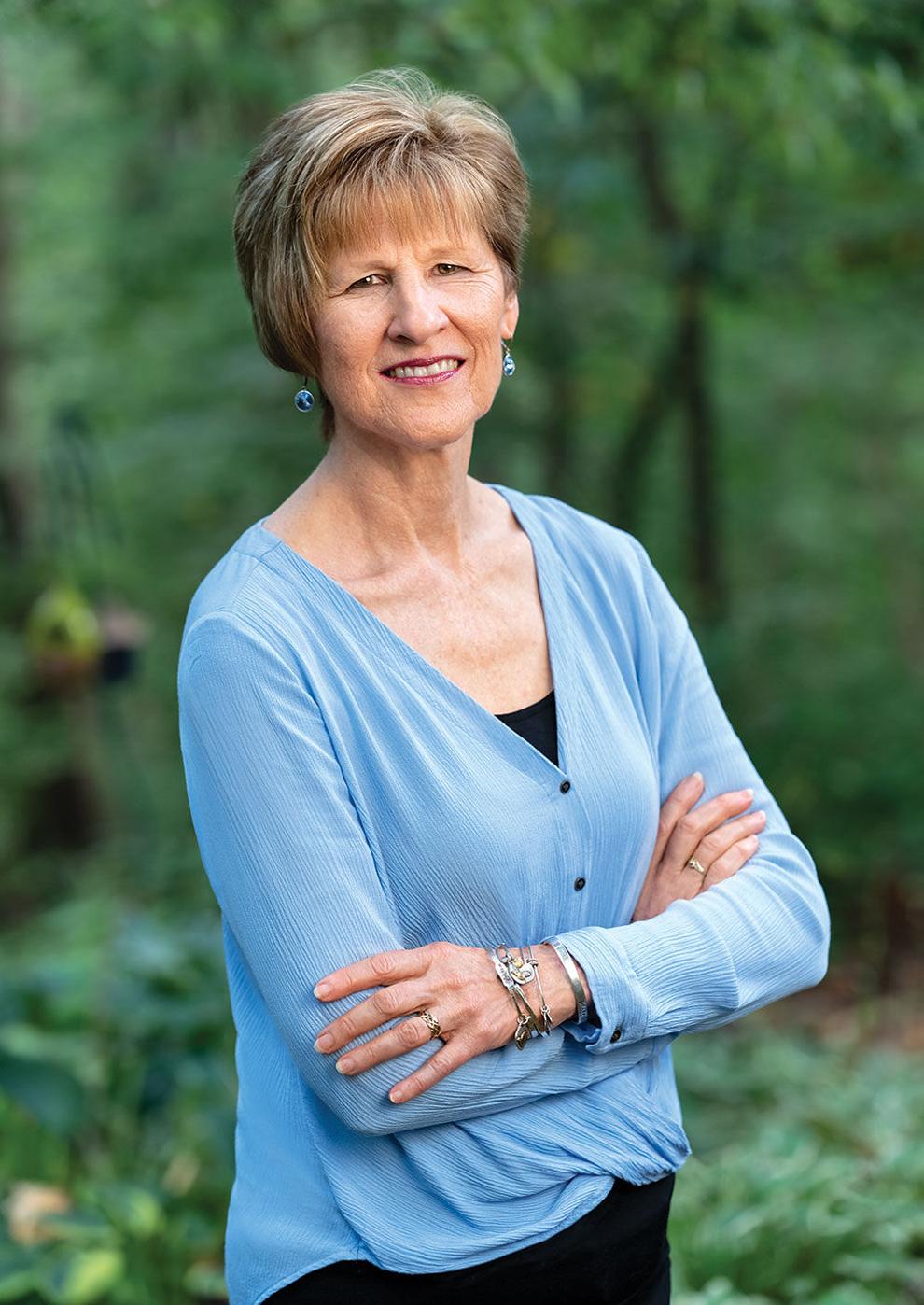 A local woman who spends her waking hours convincing youths and teens their lives are worthy of living is being considered for the national L'Oréal Paris Women of Worth 2021 award.
Marian McCord is among 10  nominees from across the country for the annual award. She is the first nominee from Missouri in the program's 16 years. 
Whispers of being "good enough" and the very definition of worthiness are sacred to McCord.  She and her husband, Larry McCord, lost their 18-year-old son, Chad McCord, to suicide on April 15, 2004.
To many, Chad McCord was a poster child for success. He was a trailblazer among his peers, church youth group retreat leader, a star runner on the Oakville Senior High track team and had earned the coveted rank of Eagle Scout. 
However, he also struggled with obsessive compulsive and bipolar disorders, also known as manic depression. Prior to that tragic spring day, he had been hospitalized after several attempts to take his life.
Marian McCord said her son shared in late 2003 that he found no purpose in life, didn't think anyone could help him and said suicide was the answer.
"During his struggle, Chad specifically said that once he recovered,  he wanted to be able to stand in front of a crowd of people and say, 'My name is Chad McCord, and I have depression. I want to teach other kids not to do what I did,'" recalled his mother.
Chad McCord never got that chance, so his parents became his voice of hope and resolve. Marian McCord, a former pediatric nurse, changed her career to help save lives in a different way. 
Somehow mustering enough courage to turn this life-altering heartbreak into helping other young people, in 2005 the Oakville couple co-founded CHADS (Communities Healing Adolescent Depression and Suicide) Coalition for Mental Health in memory of their son.
Marian McCord serves as the executive director of CHADS Coalition, and the organization operates in more than 180 regional schools, including Hixson Middle School in Webster Groves and Kirkwood North Middle School.
CHADS school-based outreach advances awareness and prevention of depression and suicide throughout the St. Louis metropolitan area by offering counseling and programs for young people, parents and educators. The programs assist youths of kindergarten age to 25 years. The coalition's three main programs are: Signs of Suicide, Social and Emotional Well-Being, and Family Support.
"Mental health should be on the radar of every single parent," Marian McCord said. "Chad was the master of disguise. And for many young people, their self-worth is shaped by social media, where it can look like everyone is perfect when they really aren't. It can be hard to determine when others are just putting on a good face online."
Teen mental health support and suicide prevention are in even higher  demand given extra stresses due to the COVID-19 pandemic. Marian McCord said anxiety-related meetings with school counselors and teachers have risen, and even emergency room visits from depressed youths have increased.
"Youths need more personal connections than adults, and the pandemic took that away," she said. "Youths feel isolated, angry and unmotivated."
Larry McCord said a lack of human connection during youths' developmental periods leads to them not developing as much empathy in general. He cited a study that indicated more lives are lost to suicide among those 15 to 24 years old than the top 20 leading medical illnesses and diseases combined for that age group.
Philanthropic Achievement
The L'Oréal Paris Women of Worth 2021 award recognizes philanthropic achievements of inspiring, nonprofit female leaders. Marian McCord was among several thousand candidates before the 10 nominees were selected. 
As a nominee, she was presented $20,000 from L'Oréal Paris to help save young lives through CHADS Coalition. If Marian McCord wins the final award, she'll be given an additional $25,000 for the coalition. Members of the public can vote for their favorite nominee online once every 24 hours through Nov. 30 at Bit.ly/MarianMcCordWOW.
On Sept. 30, L'Oréal Paris organizers flew Marian McCord and the other nine nominees to Paris. 
"Every one of these women are winners, and just wonderful people," she said. "It brings us such joy to see adolescent emotional health and mental illness framed in such a positive way through this Women of Worth program."
Women of Worth nominees, and the winner with the highest total number of votes, are scheduled to be featured on an NBC primetime special television show during mid-December.
Marian McCord has also shared her personal tragedy via a chapter in the recently released book, "Clarity Out Of Chaos: Finding Our Way When We Can't Always See the Path." It has become an international best seller in the United States, Canada, Australia and the United Kingdom.
For more details about the McCords' organization, visit ChadsCoalition.org.