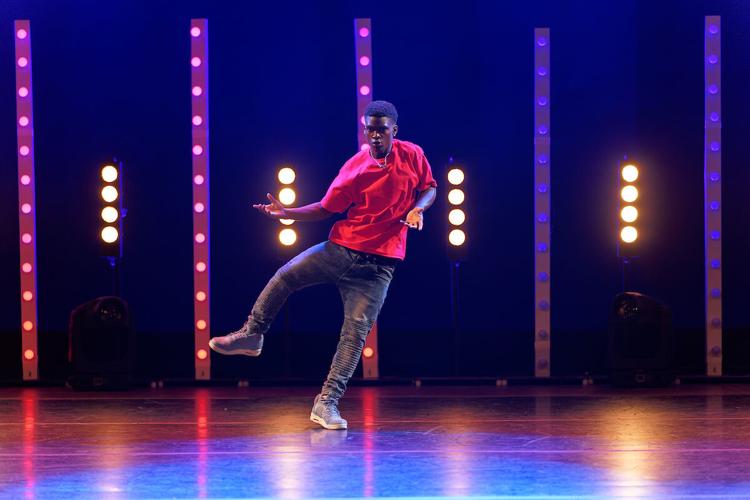 Since the age of 4, DemBari Taneh has been dancing. Copying what he saw in hip hop films, the Kirkwood High School student would attend parties with his mother and show off his moves to other attendees. The older he got, the better a dancer he became, and earlier this month, Taneh was able to strut his stuff in front of a panel of distinguished performing arts professionals at the annual St. Louis Teen Talent Competition.
Though the final round of the competition is usually performed live in front of a live audience at the Fabulous Fox Theatre, due to the pandemic, the sixteen finalists of this year's event competed in a special televised event broadcast on Nine PBS. Students vied for nearly $50,000 in college scholarships, cash awards and special prizes.
Taneh's routine — a self-choreographed hip hop dance to "Got It Good" — wowed the judges, who based their decisions on interpretation, stage presence, technical ability and originality. Taneh was awarded the top prize and received an $8,000 college scholarship.
"Performing on stage was a breathtaking experience for me because I had never gotten to do something like that before," said Taneh. "Being on the Fox stage really brought out a side of me that I've never seen before. And winning the competition felt like a dream … When I won, I was overwhelmed with excitement."
Antonio Douthit-Boyd, one of the judges for the competition's final round, said he was looking for someone "innovative, creative and thought-provoking," when he decided Taneh's fate in the competition.
"DemBari fit all those boxes for me and made it relevant to the times. He connected his art to the people and helped to distract us from the current pandemic we are living through," said Douthit-Boyd.
Taneh hasn't yet decided how he intends to use his scholarship money, but he said it will be used to unlock his own untapped potential as a dancer or artist.
"I definitely want to continue dancing in the future because it's just become a part of my identity now. You just can't spell DemBari without dance anymore," he said. "Well, you can, but you get the idea."
To learn more about the St. Louis Teen Talent Competition or view the complete final program, visit https://www.ninenet.org/teentalent/.