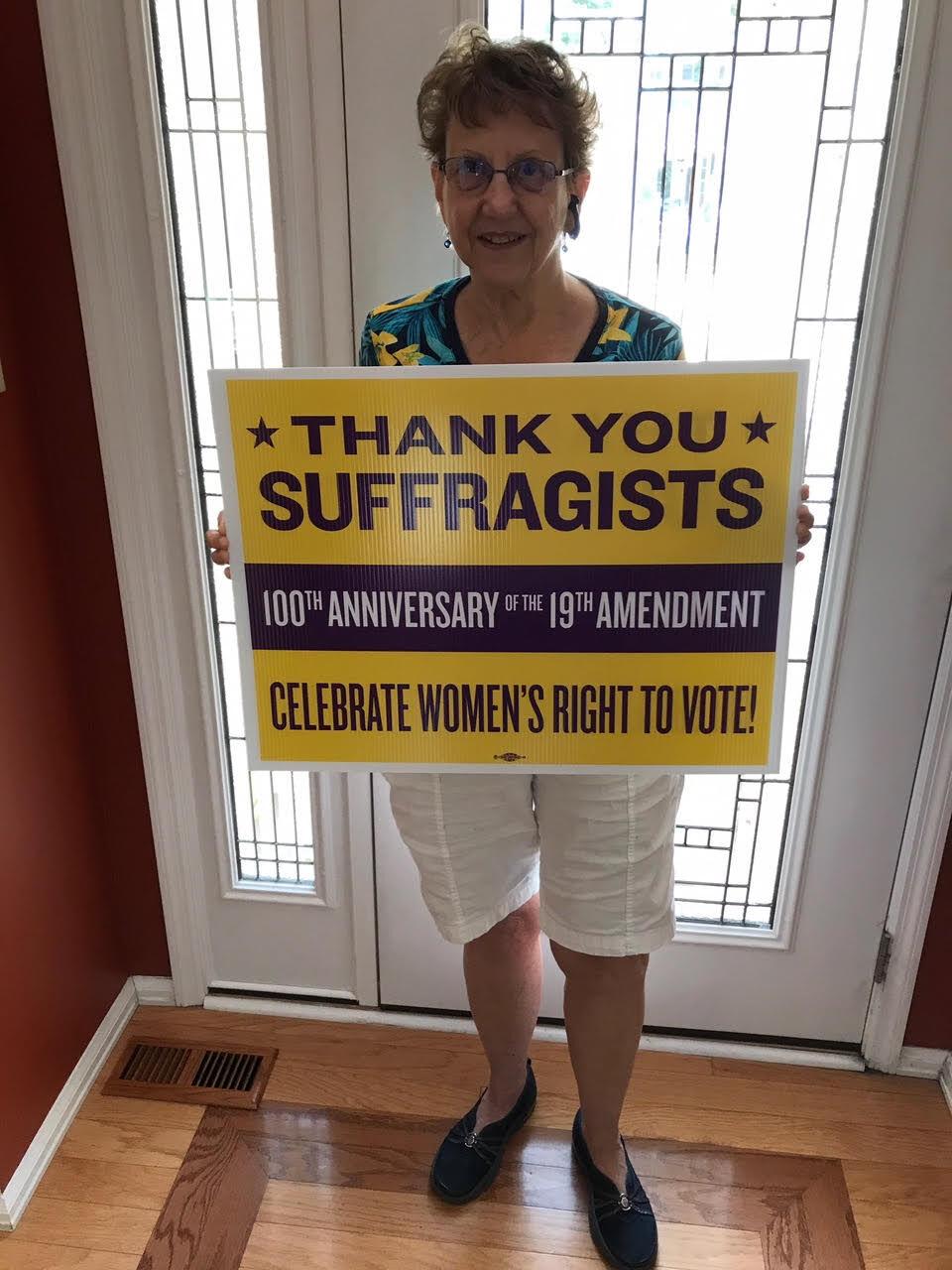 She is a petite, not quite 70-year-old woman with naturally curly hair. She is a one-year survivor of cancer and recovering from a more recent broken leg. Marsha Koch of Manchester is working hard at her computer as she has for the last 35 years, to educate, equip and empower women for leadership roles.
This year, because of the pandemic, the organization for which she works long hours had to abandon their educational meetings and networking in favor of Zoom and other electronic means of communication.
Because of the curtailment of many celebrations planned for the 100th anniversary of the 19th Amendment giving women the right to vote, her organization – the Kirkwood-Webster Groves Branch of the American Association of University Women – began a project to distribute and display signs celebrating the ratification of the amendment.
The group recognized that yard signs have recently become a more important way to celebrate birthdays and graduations and now the 19th Amendment.
To create an attention-getting sign, Marsha contacted her daughter Katie and son-in-law Jeremy, who are both art school graduates and live and work in Sweden. They came up with the graphics for the sign, matching the colors of the Suffragist movement.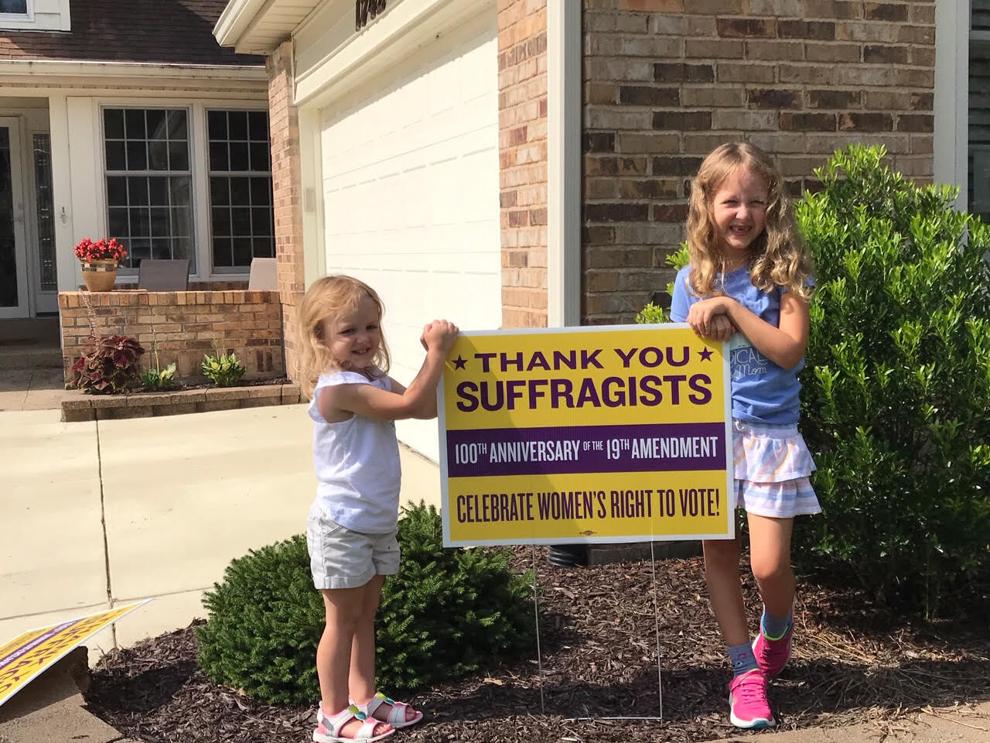 The project started with 500 signs, quite a few signs to sell and distribute for a branch of 25 active members, with some in their 70s and 80s.
The branch is selling them at cost — $2.20 a sign without stand and $3.00 with stand. It is not a fundraising project, but an opportunity for people to do something to celebrate even at home to be reminded of the importance of voting.
While getting the signs around may be more difficult because of social distancing, the AAUW women are planning on having pickup times on a public parking lot and placing the signs in people trunks.
Chris Nobbe, co-president of the Kirkwood-Webster Branch, explained the importance of celebrating this achievement that was reached 100 years ago.
"The women's suffrage movement required a lot of sacrifice on the part of many women and took over 70 years to complete. Their efforts should not be forgotten nor the women who still serve as role models in perseverance," said Nobbe.
Branch co-president Jeanne Webdell added, "Even when the amendment passed in 1920, many women of color, because of discrimination, could not vote until the passage of the Voter Rights Act in 1965. It has been a long struggle and even today, we need to work hard to protect the voting rights of all people."
For more information about Kirkwood-Webster AAUW, or to purchase a sign, visit their website at kwg-mo.aauw.net.