Lt. Naomi Dill was just 21 years old when she enlisted in the U.S. Army Nurse Corps, which would take her far from her home state of Pennsylvania and all across Europe. Now, this military hero lives peacefully at Aberdeen Heights Senior Living in Kirkwood. 
Dill recently celebrated her 100th birthday with a parade organized by the St. Louis Service Women's Post 404, an all-female branch of the American Legion in Shrewsbury, of which she is a member. 
Friends, family and other veterans converged at Aberdeen Heights on her birthday, Friday, Sept. 17, to watch the parade, which included decorated civilian vehicles, police cars, fire trucks and a "Happy Birthday" song from Robinson Elementary students. A special visitor came in the form of 97-year-old George Crafton — a fellow veteran who served in the Third Army in World War II under General Patton — who offered a bouquet of yellow flowers.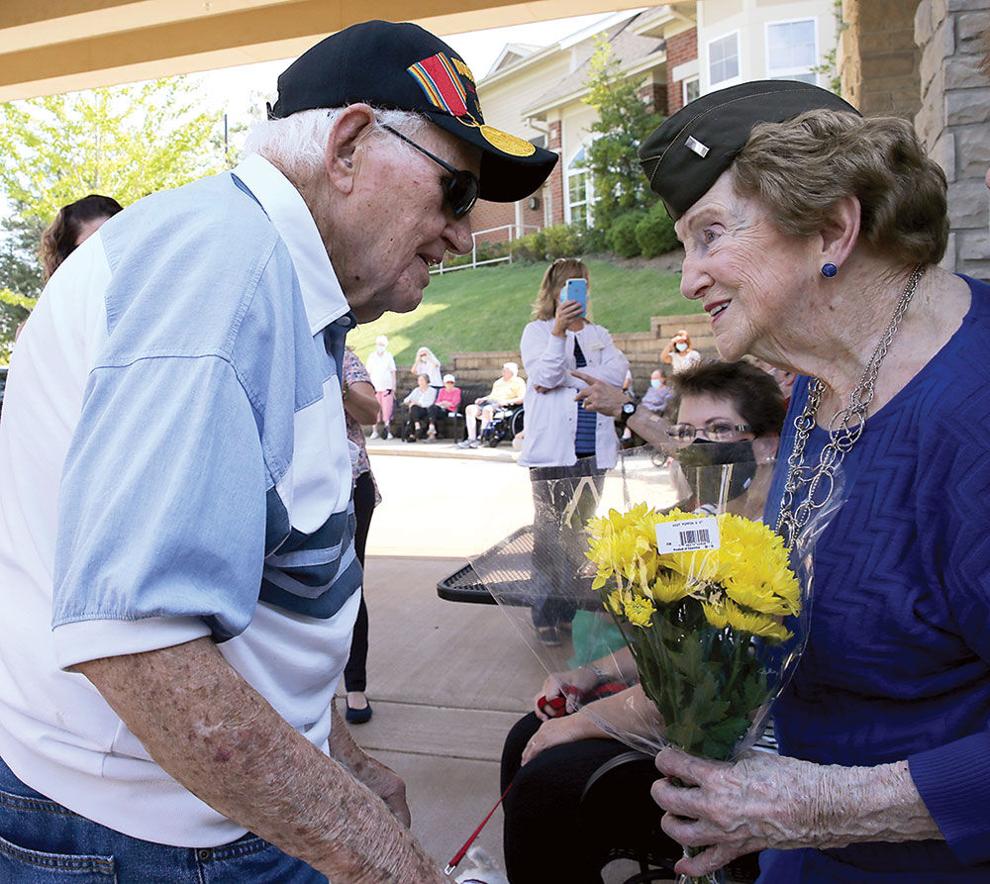 It was a blast from the past for Dill (nee Bettegar), who enlisted in the Army Nurse Corps in 1943, immediately after graduating from nursing school.
"I did it because I wanted to, for the country," she said.
Dill joined the Third Service Command at Aberdeen Proving Ground in Maryland, from which she was sent to the 280th Station Hospital, a traveling unit preparing to go overseas. She boarded the Queen Mary to Scotland and eventually ended up at the 121st Station Hospital in England. Sailing on the crowded ship was rough, she recalled.
"My hair was red and my face was green," Dill said.
Dill and her peers mostly treated Air Force patients, and she recalls a constant drone of planes overhead on D-Day on June 6, 1944. It was there she met Homer Dill, the man who would become her husband. Naomi Dill's traveling unit continued on to France and Germany, and in December 1945, Dill returned stateside. After being discharged, she followed her future husband to St. Louis.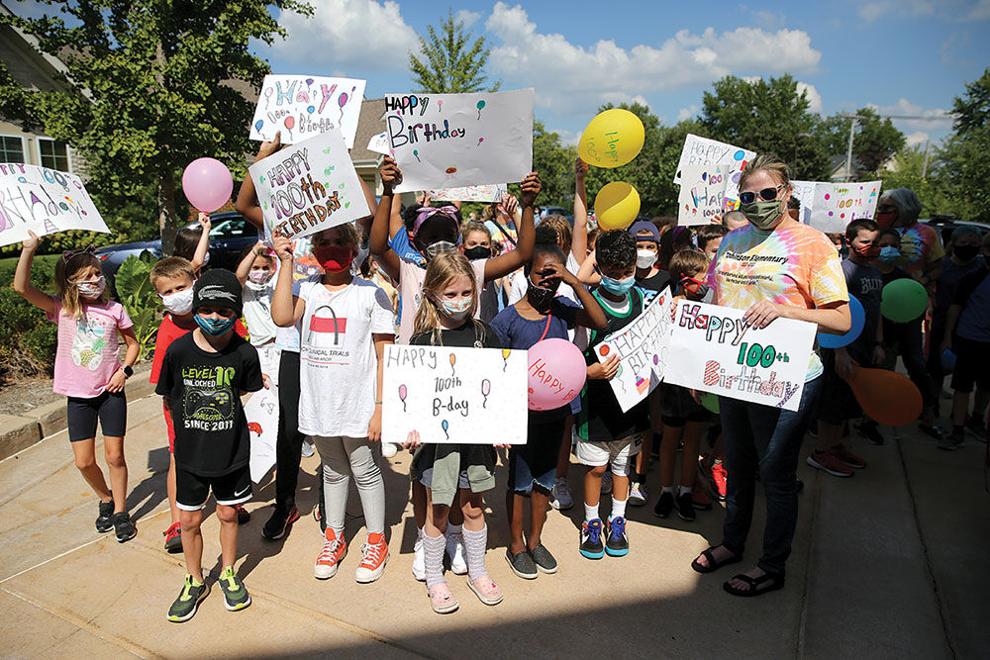 "My dad always said she chased him across two continents," said daughter Jessie Krafcik, who attended the celebration on Sept. 17.
Once planted in the Gateway City, Naomi Dill went to Jefferson Barracks VA Hospital and then to St. Joseph Hospital in Kirkwood, where she worked as a nurse for more than three decades. She retired in 1987, and in 2012, she moved to Aberdeen Heights Senior Living — a retirement community located on the same plot where St. Joseph Hospital once stood.
"She can walk through the halls and tell you what part of the hospital she would be in," said Michelle Santel, admissions coordinator for Aberdeen Heights.
As part of Naomi Dill's 100th birthday celebration, Santel coordinated a display board of 100 facts about her. Residents can read Dill's story from her birth in LaBelle, Pennsylvania, to her recent hip surgery and victory over COVID-19.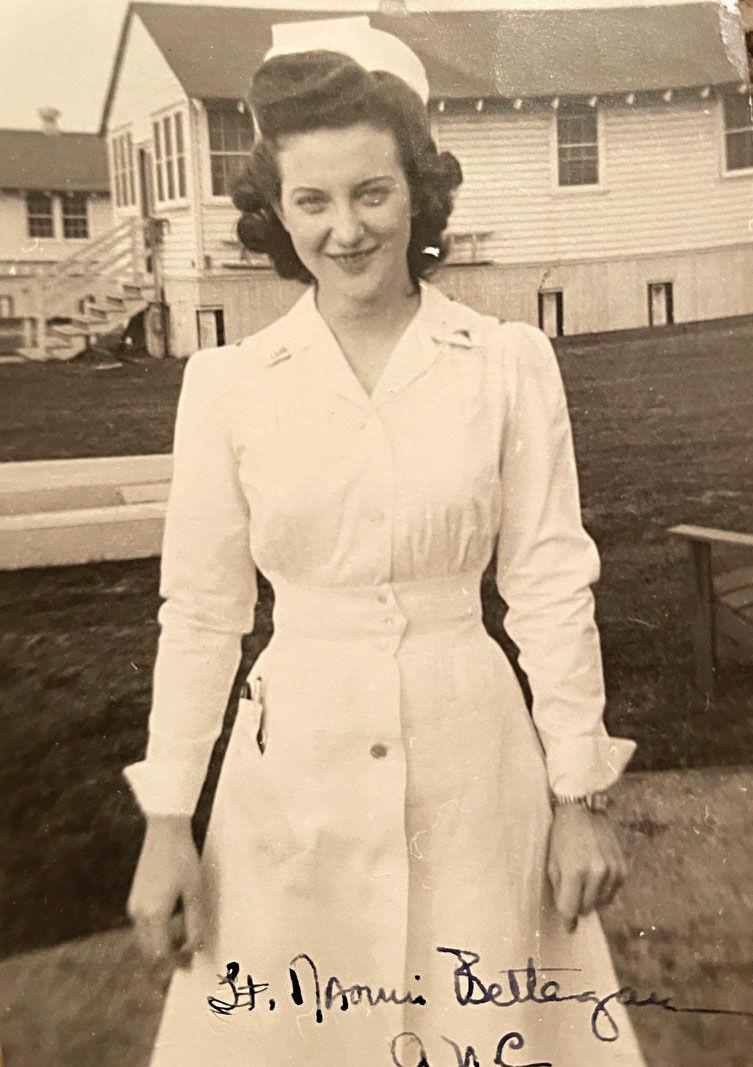 When asked about her longevity, Naomi Dill admitted there wasn't much to it. With so much love surrounding her, she'd rather focus on the present.
"I don't think there's a secret to it," she said. "You go on and one day you're 100."