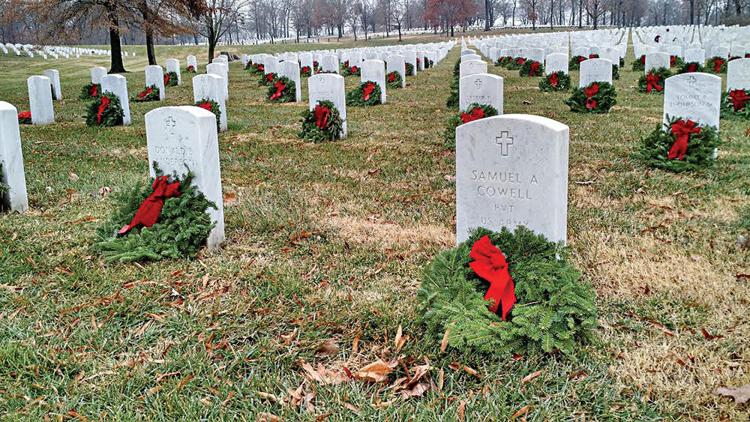 The public is invited to sponsor remembrance wreaths to be placed on veterans' graves at Jefferson Barracks National Cemetery on Saturday, Dec. 15, to honor those who served the U.S. as well as current military members.
Sponsors can even designate specific gravesites at the cemetery where wreaths may be placed. Last year, members of the public sponsored the placement of almost 1.6 million wreaths at over 1,400 cemetery or memorial sites in all 50 states and overseas, with hundreds of volunteers placing over 10,000 wreaths locally at Jefferson Barracks National Cemetery.
The event is made possible by members of the Missouri Wing Civil Air Patrol units. Their efforts coincide with national Wreath Across America Day, which occurs on the same day at cemeteries across the nation, including Arlington National Cemetery where the initiative began 26 years ago. The annual event started with the placement of 5,000 that were donated by Morrell Worcester, owner of Harrington, Maine's Worcester Wreath Co.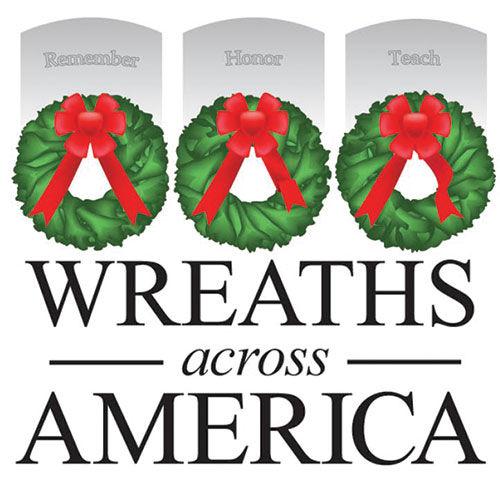 In 2006, Worcester and his family formed Wreaths Across America, a nonprofit that recognizes the courage and sacrifices of U.S. veterans by placing wreaths on the graves of the fallen during the holiday season.
"Each and every wreath is a gift from an appreciative person or family who knows what it means to serve and sacrifice for the freedoms we all enjoy," said Karen Worcester, executive director of Wreaths Across America. "We are so grateful to the community of St. Louis for participating in our mission to remember, honor and teach."
For more information on how to sponsor wreaths for Jefferson Barracks National Cemetery, visit www.wreathsacrossamerica.org or call 877-385-9504.
Individual, family and corporate sponsorships are available, with wreath sponsorship starting at $15. When ordering wreaths, use the group identification number "MO0020P" and location identification code "MOJBNS." Orders received by Monday, Dec. 3, will be honored, orders received after that will be credited to next year's event.