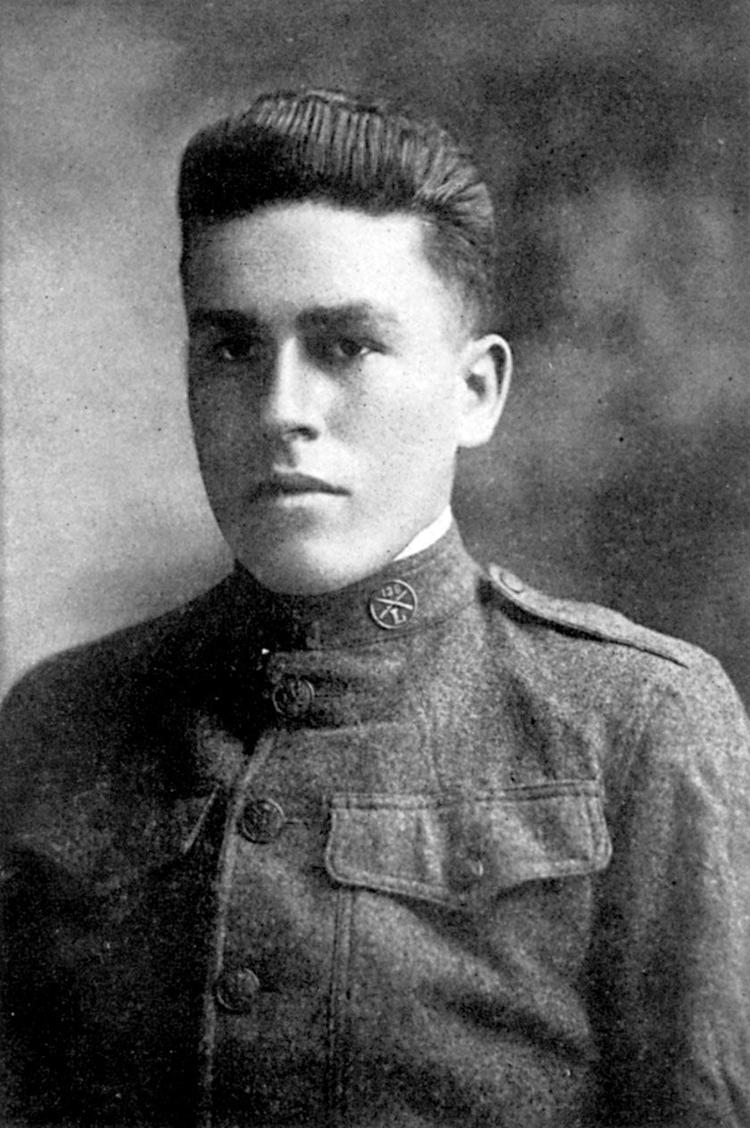 Richard Kopplin, eldest son of Richard and Anna Goodwin Kopplin, was two months away from graduation from Webster Groves High School in April 1917 when the United States entered World War I.
Kopplin graduated in June 1917, enlisted in the U.S. Army in the fall, and shipped out with the 138th Infantry to France in early spring 1918. There he was one of 50 young soldiers killed in July 1918 defending the town of Linthal in the Alsace Region.
His classmates donated and dedicated a stained glass window at Emmanuel Episcopal Church in Webster Groves in Kopplin's honor. The football field behind the high school was renamed Kopplin Field and a monument was placed at the corner of Plymouth and Bradford avenues.
That could have been the end of the story.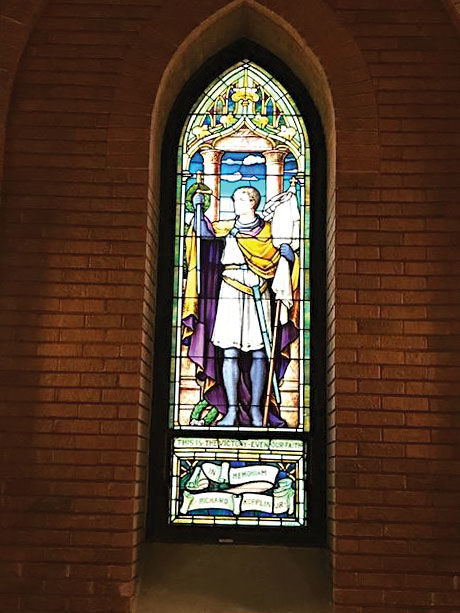 But on Jan. 9, Ann McReynolds, vice-president of the Webster Groves Historical Society, received an email from former society president Jane Porchey.
"We had received a forwarded email from Hubert Martin, president of the historical society in Linthal," McReynolds said. "They were having this major event on Sept. 29, 2018, to commemorate the 50 young American soldiers who were killed defending their valley in the last days of World War I."
After World War I, people in Linthal erected monuments to the fallen American soldiers. Unfortunately, during World War II, the Germans destroyed these monuments.
"Linthal residents erected another monument for the 50 American soldiers, because these people still are so eternally grateful for what we did and how we saved them and their valley," McReynolds said.
After this email, McReynolds began a correspondence with Martin. He asked if McReynolds knew of Richard Kopplin.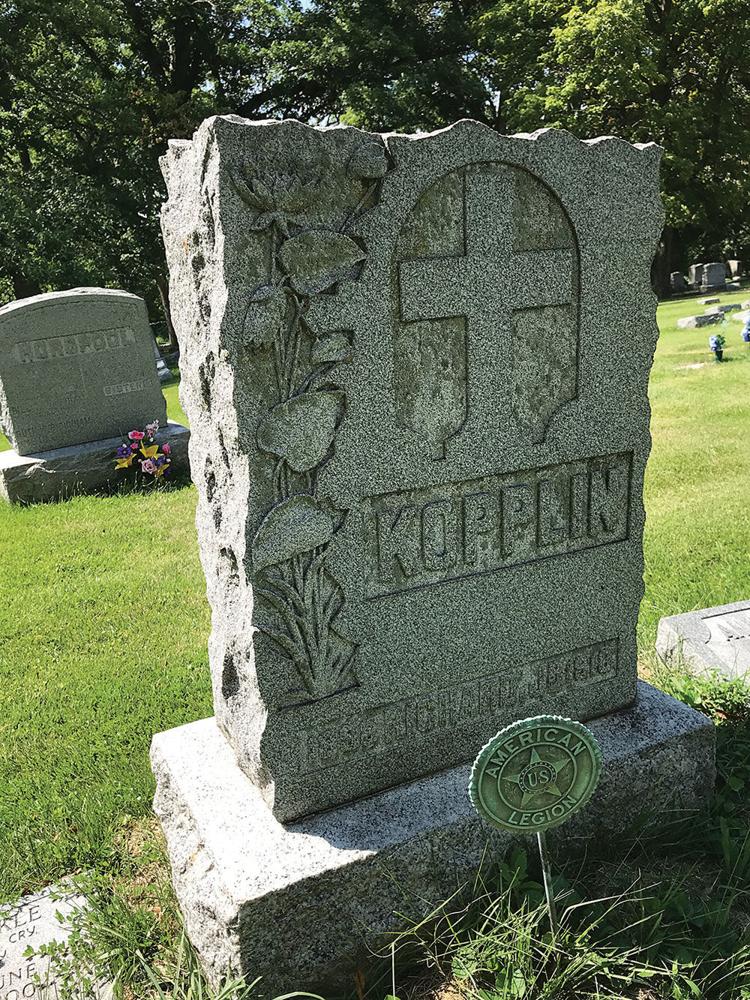 "I said, I know who he is," she recalled. "There's a stained glass window in the Emmanuel Episcopal Church, and I have been looking at it my entire life."
McReynolds said that in 1921, Linthal residents thought they had returned the bodies of these young men, but Richard Kopplin's record was not clear. Martin wanted to know if the Webster Groves Historical Society knew anything about him and where he was buried. Martin also wanted to know if there were any descendants to invite to their event.
A genealogist, McReynolds got busy doing some research about the family. She found no other descendants since his brother never married, McReynolds said.
"I found some Kopplins that had lived here and wrote, but they never responded," she noted.
McReynolds called Oak Hill Cemetery, which said Kopplin's father, mother and brother David were buried there, but not the younger Kopplin.
"We thought he (Richard) still must be buried in France," she said. "I talked with the archivist at Emmanuel Episcopal Church, and they had his baptism, confirmation, all information about him and his family, but no burial information about Richard."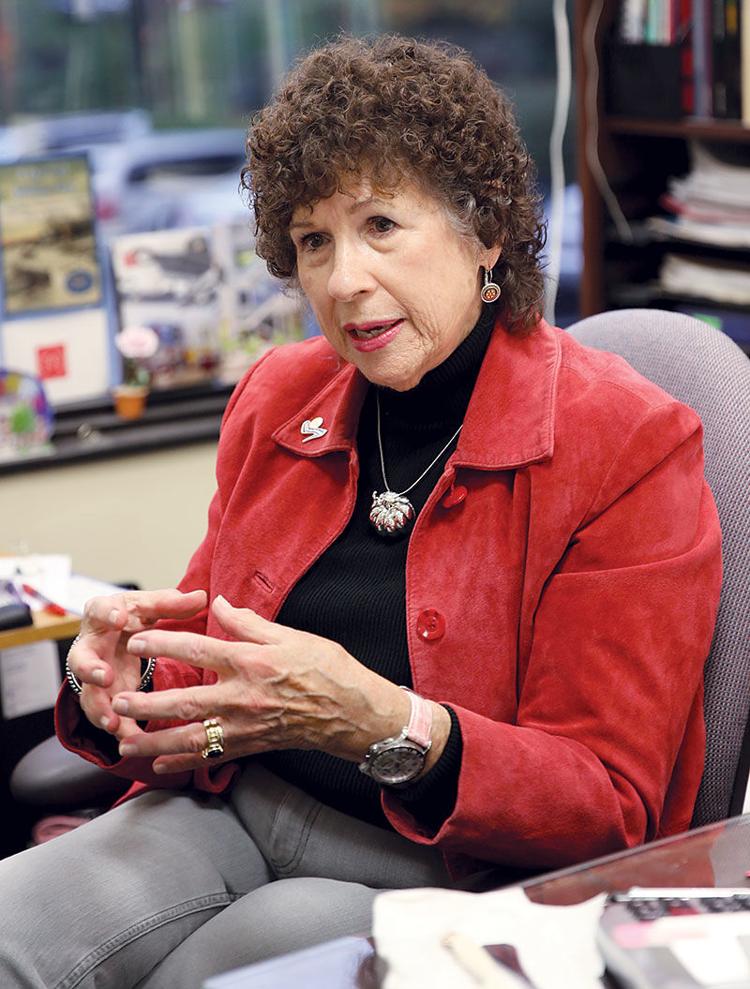 McReynolds also searched Jefferson Barracks National Cemetery and other national cemeteries with no luck.
Then, last summer, Jake Mangosing, a student from the Chelsea Center at Webster Groves High School, interned at the Hawken House.
"The Chelsea Center matches students with something they are passionate about, and Jake was passionate about history, so he came to us, and worked over the summer," McReynolds said.
While going through archived materials from the old Laura Parker funeral home, which was located on Lockwood Avenue, he found a letter from the U.S. War Department written to Laura Parker in 1921. It said the war department was glad that she had notified them that the remains of Richard Kopplin had arrived in Webster Groves.
"Jane immediately called me because she knew that I had been corresponding with Hubert for months, and that changed everything," McReynolds said. "Now we knew his body had been returned here."
McReynolds again called Jefferson Barracks, but they said they did not have a Richard Kopplin, so she went to Oak Hill Cemetery to find the Kopplins' graves.
"I saw three low bronze markers and this gigantic three-foot-tall stone tombstone," she said. "I went over there and there it was – Richard Kopplin – and at the bottom were the dates 1898 to 1918.
"And an old bronze medallion from the American Legion was stuck in the front," she said. "We had finally found Richard Kopplin's grave!"
Because of a misread, the church did not have the correct dates for Private Kopplin.
"When you get up close and look at this marker, the carvings are tall and skinny letters, and they misread 1898 for 1868, and 1918 for 1908," McReynolds said.
McReynolds wrote Martin and gave him the news that if it wasn't for Jake's keen eye and his love of history, "we would never have found Richard's resting place.
"A lot of people think the historical society is just a bunch of white-haired old ladies sitting around knitting socks," McReynolds said. "We have so many fascinating stories. People bring things to us that have been in their families for one or two hundred years like letters, photographs and directories.
"The mission of the historical society is to make people aware of the people who formed the community and laid the groundwork for our town," she said.