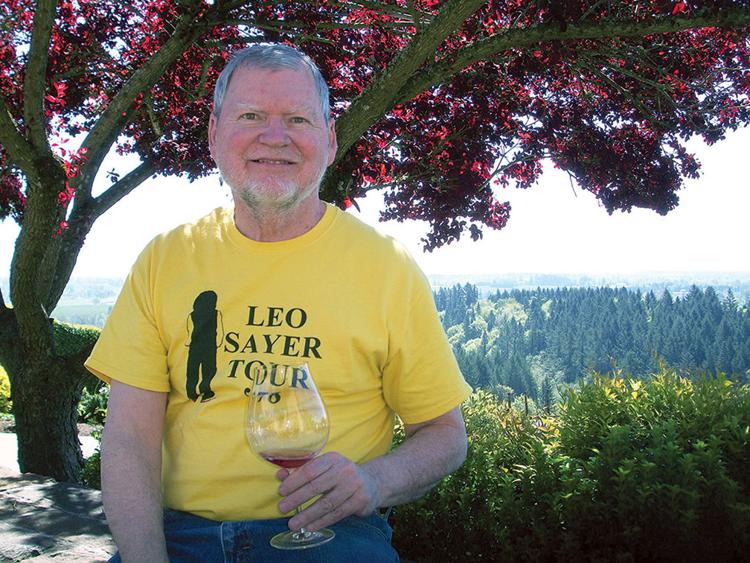 Retiree and world traveler Mike Dodd has a lot of good advice for those at an age when they are contemplating what to do with their "golden years."
First of all, don't fall into the trap of using clichés like "golden years" or talking about formulating a "bucket list" of things to do before you go "toes up" and start "pushing up daisies."
"I know the term 'your bucket list' has come into vogue after Jack Nicholson made it famous in one of his movies," said Dodd. "However, I think my phrase, 'Things to do before you die,' conveys more of a sudden sense of urgency, though it's not as catchy or upbeat."
Dodd said such a wish list of things to do in your later years can include a variety of goals, something as simple as a sporting event, a concert, or visiting an indoor attraction or outdoor site.
"When I was working in the area of international travel, I made goals for the following year – either revenue goals or contractual agreements," explained Dodd. "However, the key was ensuring that the goals were actually attainable. The same premise should apply to goals for your later years – make sure they are reasonable."
For example:
• Pass Jimmie Johnson on the straightaway at the Daytona 500, or ... Just pass your driver's test at age 70.
• Sit next to Angelina Jolie or George Clooney in first class to London, or ... Just sit in first class to London.
• Win the Masters in Augusta, or ... Play the Old Course at St. Andrew.
• Climb Mount Everest, or ... Climb Sydney Harbour Bridge in Australia.
• Fill in for Jimmy Fallon on the Tonight Show, or ... Do a three-minute open mic stint at a local comedy club.
• Submit your new screenplay to Hollywood, or ... Submit an article to your community newspaper.
• Hit a home run to win a World Series for the Cards, or ... Hit the ball out of the infield while attending the Cardinals Fantasy Camp.
Dodd has a lot of travel locations in his extended list of attainable goals. That may be because for much of his life he was corporate sales manager for Austrian Airlines in Washington, D.C.
"I retired and moved west in 2010 when Lufthansa bought out Austrian Airlines," Dodd explained.
Although Dodd is officially retired now, he does still write fun travel pieces for airline magazines and other publications, as well as map day-to-day itineraries for Avanti Destinations.
Advice: It Is Your List
"This is your list of things to do, so it should be subjective," advised Dodd. "Great Wall of China, Chelsea Garden Show, Graceland, the Northern Lights. Nah, none of these are on my list," said Dodd. "But so what? It's what's important to you that's relevant.
"And write it down!" he insisted. "If you don't have that list in front of you as a reminder, it's out of sight, out of mind."
According to Dodd, you do need to challenge yourself, so run a marathon, maybe in Boston or New York. If at one time, you dreamed of competing in the Olympics as a long distance runner, well, now there's the Senior Olympics calling you to compete in track & field, racquetball, swimming, biking, even horseshoes – just to name a few.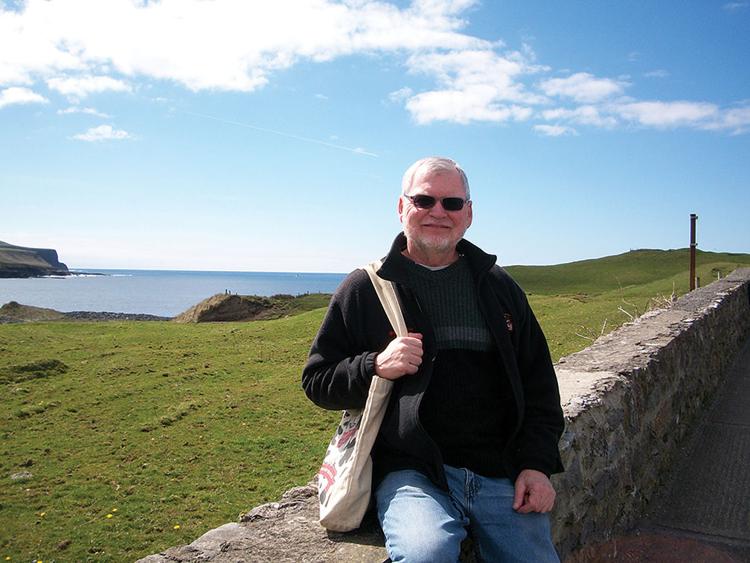 Also, consider attending a concert to see one of your favorite artists. Adele performed at the Arena di Verona last year – you could have killed two birds with one stone: See Italy and a concert.
Adele, Celine Deon and Coldplay all played in Paris last July (not together) and Jimmy Buffet played for three nights in September. Bruno Mars was in London. Closer to home, The Gipsy Kings and Pink Martini are two of the artists that played at the Montreal Jazz Festival this past year.
"A friend of mine wanted to visit every baseball stadium in the U.S., and he did it, by carefully planning his route and team schedules – way to go Jerry!" said Dodd. "Visiting all 50 states? I still have three on my 'list' – Alabama, South Dakota and Alaska."
According to Dodd, an event like the Tour de France is best to see at the end when they're sprinting to the finish, or on the mountains when you can see the anguish as they make the tortuous climb. Or consider walking the Camino in Spain. Dodd did it at age 62, although not across the entire country.
"A woman I know wanted to go to a ball in Vienna and waltz. She did it because she wanted to do it since she was a child. She never let go of that dream," Dodd said.
For Military Buffs
"For the military historian, as to visiting important sites in the U.S., I would have to go with The Alamo and Little Big Horn in Montana as tops," said Dodd. "In Europe, Ypres and Verdun, Normandy beaches – all can really hit you emotionally and be overwhelming."
Dodd said conquering a lifetime fear or paranoia can be useful and exciting. Overcoming your deep dread of something like climbing can bring a sense of accomplishment.
"I have a big issue or phobia with heights," Dodd admitted. "There's no way I'm going to parachute from a plane, but I do have bungee jumping on my list. I also have taking a luxury train. I still want to experience the Orient-Express, Maharajah Express through India, or the Blue Train in South Africa."
Dodd said there are a few things that are not going to happen, no matter what. He had taking the Concorde to London as one, but he procrastinated for too long, and now it's gone. It's history.
"Achieving all your list of goals won't happen overnight, but I can tell you first hand the satisfaction you'll experience from moving one of the goals from the left column to the right," Dodd advised.
Dodd referred to the wisdom of Mark Twain to wrap up his yarn for the later years: "Twenty years from now you will be more disappointed by the things you didn't do than by the ones you did do. So throw off the bowlines. Sail away from the safe harbor. Catch the trade winds in your sails. Explore. Dream. Discover."
(Mike Dodd lives in Webster Groves and is feverishly plotting the next goal on his: "Things to do before you die" list.)