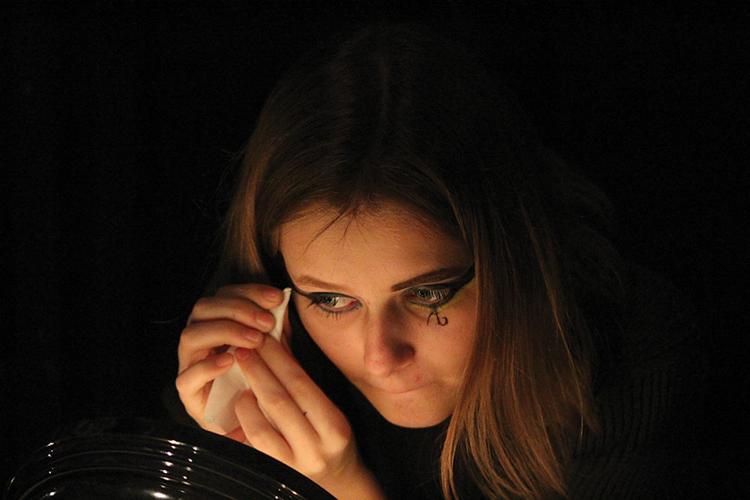 Several students from Lindbergh, Kirkwood and Webster Groves high schools are winners in the annual St. Louis Public Radio Photojournalism Contest. Their photos will be on display in a gallery exhibit in the station's lobby at 3651 Olive St. through Dec. 31.
Students from the St. Louis area submitted photography for the contest. A number of them have found inspiration from the Pulitzer Prize winning photos on exhibit at the Missouri History Museum in Forest Park.
"I just went to the history museum to see them and the photos there are very emotionally attaching," said Ella Wolfard, a sophomore at Lindbergh. "I think it's just amazing what one picture can tell you. I have thought about being a photojournalist before and also doing some traveling."
Wolfard's own prize-winning photo shows the Lindbergh High School Marching Band doing some traveling. She said she was caught by the motion and the uniformity of color in the photographs she took. Wolfard hopes there is a career as a sports journalist or pediatric dentist in her future.
This year's theme for the St. Louis Public Radio Photojournalism Contest is "window to my world," to encourage students to tell a story with a caption, image and personal reflection.
Lindbergh High School student Isabella Zanelli received recognition in the contest for her photo of a powder puff football game in progress, while Drew Clutes of Kirkwood High School zoomed in on triumph at a lacrosse game for his photo contest submission.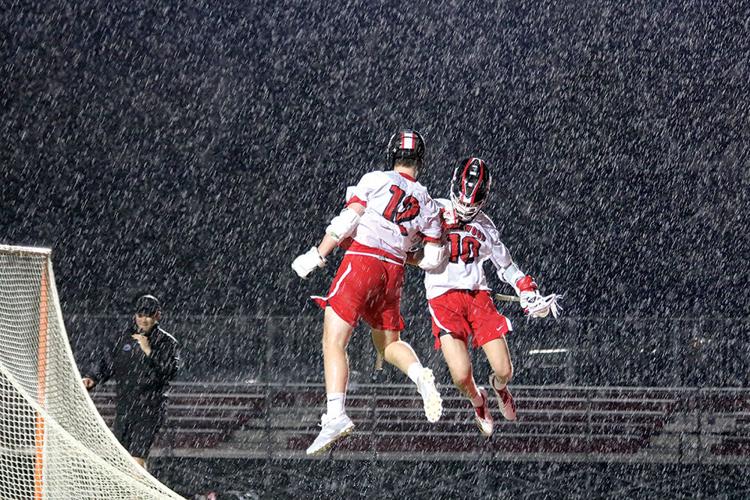 "I was assigned to shoot lacrosse for my yearbook, and I thought pictures in the rain would turn out well," said Clutes. "I waited for the right moment after Kirkwood scored the 'go-ahead' goal. I enjoy sports and action shots because I play sports myself, so I understand where to be, and when I need to be there, to get the best photos possible."
Clutes, a Kirkwood High School senior, said he enjoys evaluating different aspects of media today, and believes it is important to be media literate, considering the fact that the media is so influential on society.
Madalyn Painter, marketing and digital media director at St. Louis Public Radio, said this year's photo competition is part of the station's ongoing effort to improve media literacy in the greater St. Louis community.
"Media literacy is very important because with more technology, apps and phones, we're able to communicate more and share more, and if you're not up with the times, you're out of the loop and left behind," said Zeke La Mantia, a sophomore at Webster Groves High.
"I also think it's very important to recognize if something is fake news because it affects how you go about your daily life and how you react with issues and people," he added.
La Mantia, social media coordinator and graphics editor for the school's Echo newspaper, won recognition for his photo of the stage makeup process for an aspiring thespian.
"I recognized value in this photo due to the lighting and expression conveyed by the hands and the face," he explained. "I prefer to take color photos, and I like to use a lot of light coming from rainbow gels in the overhead lights for the drama productions. I like that effect. I am the drama department photo bug."