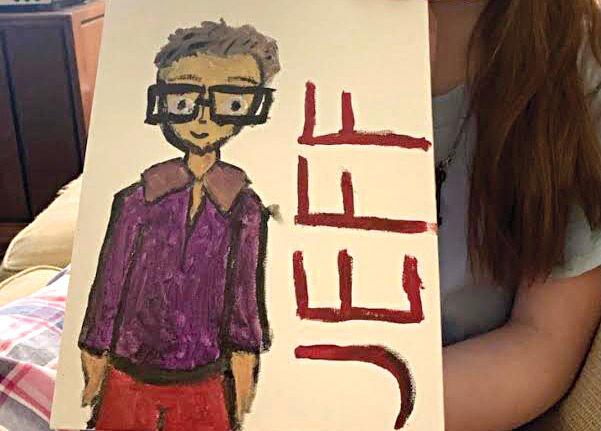 Fifth graders in Ms. Brown's class at Bristol Elementary with a Jeff Goldblum fandom of Jurassic size recently got a huge surprise — a voice message and a shout out on social media from the actor himself.
What started as student Max Giordano's obsession with the actor who starred in the wildly popular Jurassic Park films and other mega-hit movies quickly spread to the entire class. The students have spent the year writing stories, creating works of art and collaborating on all things Goldblum.
Jeff Goldblum took to Instagram, sharing some of the student art work and stories with his post.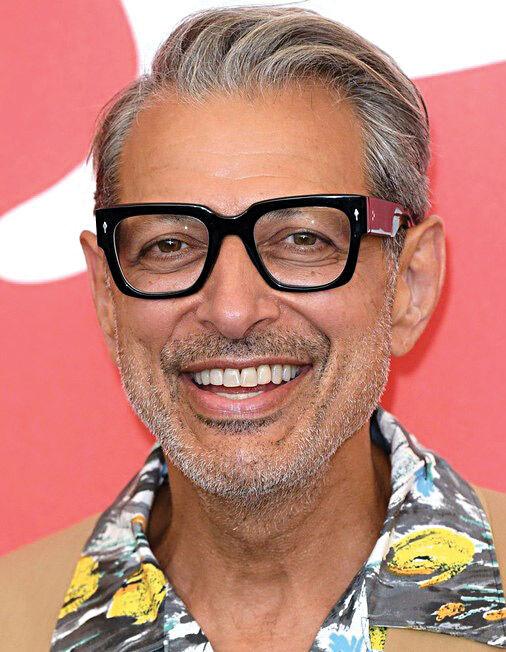 "Absolutely humbled and thrilled to be a seed of creative inspiration for a fifth grade class at Bristol Elementary School in Webster Groves, Missouri, who has been meeting virtually during the pandemic. Thank you to these valiant and heroic students for honoring our shared enthusiasms so fantastically!" the actor wrote.
Goldblum followed his post with three horse emojis — a reference to student Oliver Franke's creation of Goldblum riding a horse that's wearing a suit and tie. 
It all began simply enough.
"Early in the year, Max and I were discussing our shared love of the Jurassic Park films, which then quickly transitioned into talking about the actor Jeff Goldblum," Bristol Elementary School teacher Samantha Brown said. "It was no surprise that in a group of 10- and 11-year-olds that not many knew who he was. To my surprise, we had a resident Jeff Goldblum expert. Max was excited and quick to educate everyone on who he was, his work and any other information he had knowledge of or could find. Jeff Goldblum began to come up more regularly in our class ... and the fandom continued."
In addition to the Jurassic Park movies, Goldblum  has starred in top-grossing box office hits including "Independence Day," "The Fly" and "The Big Chill." As students continued to show more and more of an interest in Goldblum, Brown decided to take that enthusiasm and run with it. 
"All the students were so quick to hop on the Jeff Goldblum train ... I just had to add it into the lessons," she said. "Between the pandemic and these students being virtual all year, I wanted to modify lessons and activities that fit their interests, and this was obviously something that was growing bigger and bigger."
The students were soon participating in creative writing featuring Goldblum and creating Goldblum-inspired paintings, drawings and digital backgrounds for their virtual learning. Some of the art then served as inspiration for the class's writing activities, and some math assignments even included Goldblum-themed word problems.
"The fandom has truly created such a cool and fun classroom community," Brown said. "The students have bonded over the sharing of profile pictures featuring Jeff, as well as students making virtual backgrounds for each other."
The Goldblum fever has even spread to other parts of the school, with Bristol Elementary's Newspaper Club featuring stories about the actor and reviews of his popular Disney+ show, "The World According to Jeff Goldblum," which was recently renewed for a second season.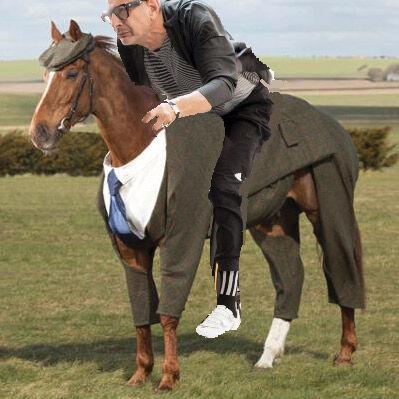 "We're Famous"
As the class's obsession with Goldblum continued to grow, Brown was trying to think of a way to get the actor's attention. Enter a few determined parents who acquired an email address for Goldblum's publicist. The parents secretly collected the students' Goldblum-inspired  creations, then crafted a letter to the actor.
Parent Tara Scheer explained the class's Goldblum-inspired activities and assignments, daily Goldblum discussions and how much the students love him. But there's more to it than that.
"One of the biggest challenges in a virtual environment is building community and fostering relationships," Scheer wrote in the letter to Goldblum. "As funny as it sounds, Jeff Goldblum has brought this class together in a way no one could have imagined."
Scheer also highlighted the fact that the student who started it all has blossomed during online learning: "Before this year, he was a shy and quiet student who rarely participated in class. Virtual learning inspired the confidence for Max to share his love of Jeff Goldblum with the entire class, and the kids have wholeheartedly embraced it."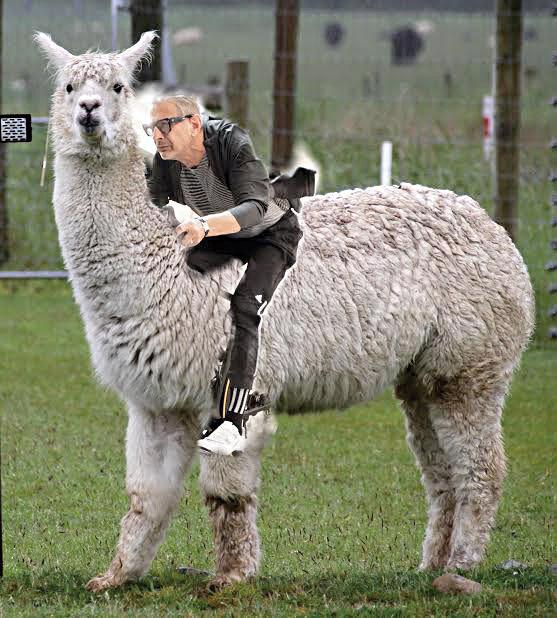 Scheer sent the letter and waited. What she got was a big surprise.
"The parent who sent the letter received a voicemail from Jeff Goldblum himself for our class!" Brown said. "I surprised the students with it the next day and it was all shock, excitement, happiness and maybe even a little bit of crying."
In the message Goldblum left Scheer on April 14, he says, in his unmistakable voice: "Hello Tara, it's Jeff Goldblum calling ... That's the sweetest letter that you sent and what those kids are doing and what you all are doing there is so adorable — I was very touched by it. I just wanted to say hello and see if there's anything I could do, but if nothing else, give a big hug and a kiss to all of those kids and tell them I really appreciate what they're doing. I'm in Australia now shooting this next "Thor" movie, which is going very well I think, and we just finished the "Jurassic World" movie, so I've been busy during this time. Anyway, I won't  pester you any more, but thanks so much and much love." 
While the students were still reeling from Goldblum's voice message, they got another surprise a week later with the actor's social media post. Goldblum's  shout out to the class on Instagram came on Thursday night, April 21. The texts, emails and chatter between Brown and the parents and students spread like wildfire. Students reveled in celebration at school the next day.
"Max kept saying, 'We're famous!'" Brown said. "For the first part of the day, we took time to wrap our heads around this amazing and unforgettable moment, which also inspired even more art and writing."
Brown and her students are still over the moon — especially the one who started it all.
"Max wrote a letter to Jeff Goldblum in February and checked the mailbox daily for a reply," his mother Liz Giordano said. "He was hoping to get a signed photo, but he said that Jeff posting about him and his class on Instagram was way better!"
Brown said she's still in "absolute awe" that her students received a personal response from Goldblum.
"I hope they can walk away from this crazy year with lasting memories," she said. "I have been so honored and lucky to be a part of this journey and to watch a little light come into the world for these students. Jeff definitely gained some fans for life!"