Dozens of Webster Groves residents tuned into Tuesday's city council meeting wanting to know one thing — is this year's outdoor pool opening a "go" or "no go?" And the answer — it's still too early to say.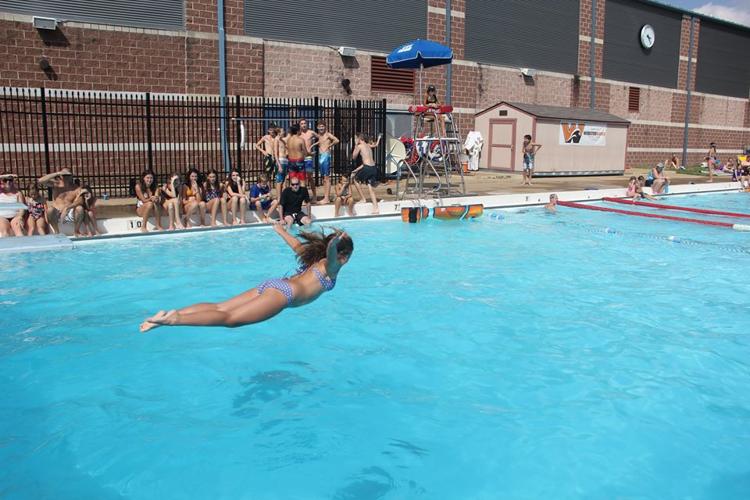 Webster Groves Parks and Recreation Department Director Scott Davis presented his preliminary phased-in opening plans for the city's recreation complex and the outdoor aquatic center and pool, which was void of specific dates as Davis and parks and recreation directors in surrounding municipalities wait for more guidance from the St. Louis County Health Department.
The county's health department is suppose to be releasing additional guidelines later this week that could help Davis and city officials make decisions about the reopening of the Webster Groves Recreation Complex and the opening of the outdoor aquatic center — if it opens at all this season.
Pool & Aquatic Center
Although city officials are waiting for more information and guidance from the county health department, Davis said "at some point we need to make a decision on whether (opening) the pool is viable this season or not."
Some municipalities in the area have already cancelled their pool seasons for this summer including Sunset Hills, Chesterfield, Wentzville and others.
Davis said it would be ideal to make a decision for Webster Groves by June 1, but thinks it will be later than that.
"I would like to recommend June 1 as the decision date, but I'm very skeptical that we'll have any guidance from the county or any opening date prior to June 15," he said during Tuesday's council meeting. "The further out it gets and the deeper we get into the pool season, the less revenue we're going to take in."
Davis said during a typical season, expenses to operate the aquatic center are roughly $363,000 — and that doesn't include the water and filling of the pool or any other utilities — while revenue is roughly $325,000. So even during a "good year" without a pandemic, expenses outpace revenue, he noted.
"The later and later we look at opening the pool, that gap (between expenses and revenues) is going to get wider and wider," Davis said. "I'd love to see it open and we'd love to have it open, but based on the financial situation we're in right now, I would say that if we're just going to be able to have a 'July pool season,' then it's not worth having — financially."
Davis said it costs roughly $15,500 a week just to pay part-timeemployees for the pool, which includes lifeguards, guard managers and guest services desk staff. Council members asked Davis if he could break down the budget numbers to figure out how much it would cost the city to open and operate the pool for the months of July and August.
"What's the cost for the water, employees, etc. for opening the pool for just those months?" Council Member Emerson Smith asked.
Mayor Gerry Welch and other council members agreed that would be helpful information to have, and Davis said he would report back at an upcoming council meeting.
Davis said even if the pool opens at some point this summer, other factors have to be considered. Social distancing measures would be required, the number of people allowed in the pool at one time would likely be limited, the schedule might have to be staggered as far as when people can come and go, and then there's also the issue of trying to keep deck chairs and the pool area constantly sanitized.
Webster Groves City Manager Steve Wylie said if the pool does open at some point this season, it certainly wouldn't be of financial benefit to the city.
"If you end up doing it, understand that you're doing it as a community service — to lift people's spirits," he said.
Recreation Complex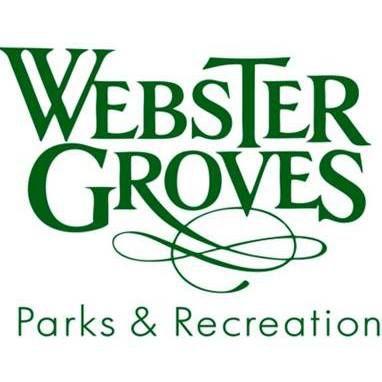 A date has not yet been set for when the city's recreation complex will reopen, but there is a phased-in approach planned for when it does.
• During the first phase, only current members/pass holders will be allowed. There will be no daily admission, no new non-resident members, no programs and no rentals. Davis expects the number of patrons allowed to be in the building at the same time will be limited by the county.
• During the second phase, daily resident admission will be allowed. Daily admission for non-residents will not be allowed, but yearly memberships for non-residents will be available for purchase. Programs and rentals will also begin during this phase, but Davis expects that the number of people allowed in the center at one time will still be limited to some degree.
• During the third phase, the recreation complex resumes normal operations.
Parks
City parks are "mostly open," according to Davis, but playgrounds and restrooms remain closed. The skate park and the tennis courts at Memorial Park also remain closed. The tennis courts are currently being renovated. There is also a phased approach for the reopening of parks.
• The first phase includes parks being open for passive usage, reopening of park restrooms, social distancing measures and gatherings limited to groups of 10 people or less.
• The second phase allows for pavilion rentals to begin and groups of less than 50 to gather.
• The third phase allows for playgrounds to reopen and sports to resume.
Summer Camp
A decision has not yet been made on whether Webster's popular Camp Webegee will be held this year.
"We really want to be able to host it, but we're waiting to hear more from the county later this week," Davis said at Tuesday's meeting.
Fourth of July "Reverse Parade" Details

Although Webster Groves' annual Fourth of July Community Days celebration won't include the traditional carnival and fireworks this year due to COVID-19, the city has come up with a different way to celebrate with a "reverse parade."
Residents and business owners are invited to decorate their homes and businesses and/or construct a Fourth of July parade float, but one that will remain stationary in their front yard or in front of their business. There will then be a map on the city's website of all registered participants so community members can drive around to see the floats and decorations.
Parks and Recreation Director Davis outlined the following specifics for the reverse parade during Tuesday's city council meeting:
• Registration to participate must be received by Wednesday, July 1. Residents and business owners can register with the city via mail, by filling out an email form or registering online at the city's website at www.webstergroves.org. There is no registration fee. The theme is Independence Day.
• Homes and businesses should be decorated by 5 p.m. on Thursday, July 2, and remain decorated through noon on Sunday, July 5.
• Once decorated, residents and business owners are asked to email a photo of their home or business to the Webster Groves Parks and Recreation Department no later than 8 a.m. on Friday, July 3. Judges will select winners in several categories based on the emailed photos. Contest categories will include "Most Patriotic," "Most Creative," "Best Lighting," "Best Business" and others. 
• A GIS map will then be available on the city's website showing all the participating addresses, as well as the winners of each category. The map will be active from 4 p.m. on Friday, July 3, through noon on Sunday, July 5. Residents can then use the map to drive by all the decorated homes and businesses.
For more details, updates and registration, visit www.webstergroves.org.
In Other News
• The council briefly discussed the feasibility of this year's Old Webster Jazz & Blues Festival, which is held every September in the heart of Old Webster.
The annual event features musical talent on two stages and typically draws 10,000 to 15,000 people into the streets of Webster Groves. This September would be the 20th year of the event. Webster Groves Mayor Gerry Welch said while it's too early to make a decision on whether the festival could safely go on this year, she is looking forward to hearing from Old Webster Jazz & Blues Festival organizers at one of the next council meetings about alternatives that might be possible.
• The city's municipal courts remain closed and likely will not reopen until July.
• A committee consisting of Mayor Welch and Council Members Emerson Smith, Pam Bliss and Laura Arnold will be meeting with Vector Communications to discuss how the firm can help the city communicate with residents about SG Collaborative's development project in Old North Webster, and how much Vector's services would cost the city.
Updates For Businesses Owners & Patrons
• The city has extended business license renewals until the new deadline of June 15.
• The city has not been enforcing, nor will it start enforcing, temporary signage rules for businesses given the changing and fluid status of hours of operation and services available throughout the pandemic and as businesses start to reopen or expanded their services again. Mara Perry, the city's director of planning and development, said as long as temporary signage is not causing any traffic or parking issues, businesses will not be fined.
• There is a private Facebook group for business owners where Perry posts pertinent information and reminders, gets feedback from businesses, and business owners can talk amongst themselves about what's working for them or what may not be working, share helpful tips on getting small business loans and grants, and anything else they like. Perry said the group is a great way for business owners to communicate with each other and help one another during this uncertain time.
• The city is waiving its normal $100 fee businesses must pay annually for outdoor/sidewalk seating, as officials anticipate more businesses will need to utilize sidewalk seating and outdoor spaces to comply with social distancing requirements as they reopen or partially reopen.
• Parking for patrons. Many businesses are asking the city to set aside parking spaces for curb side pickup, but Perry said it would be too difficult to establish that for each individual business. To address this, Perry said the city is contemplating changing the current on-street parking that's available for two-three hours to curb side parking available for 15-20 minute slots. Those who need to park for an extended period of time would be asked to use city lots. The city would like to try this change for a two-week trial period, but has not yet established the start date.
• During closed session, the city began interviewing search firms that will be tasked with leading the search for Webster Groves' next city manager. Current City Manager Steve Wylie has announced he is retiring, but has not yet given a firm date for his departure. The council is hoping to have the next city manager hired by the end of the year.