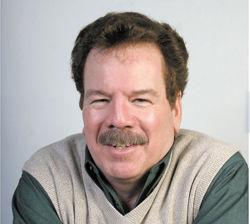 Everyone has a little something to gripe about after the state legislature closed its abbreviated session on May 15. The COVID-19 crisis took a six-week chunk out of the 2020 session.
Local Republicans, who take their cues from Donald Trump, can complain about the mail-in ballot measure to protect voters from pandemic exposure. Trump has argued that absentee voting is a farce and a formula for fraud. 
Area Democrats, who favored Clean Missouri to reform the redistricting process, are upset a constitutional amendment was approved for the ballot to undo that reform. They've tagged the new measure as "Dirty Missouri" and note the original reform was passed by a 62% majority two years ago.
Missourians actually can take some solace in the controversial legislation that failed in 2020, even though many of these bills had strong support, particularly from well-heeled lobbyists.
Kirkwood residents can be pleased that the bill to put another roadblock in their quest to get cheaper, cleaner electrical energy went nowhere. The bill would have prevented the Grain Belt Express project from using eminent domain for electric transmission lines through northern Missouri.
The eminent domain bill is a waste of time. It would have been voided by the courts. It would have stalled the realization of annual savings of about $1 million for Kirkwood and its utility customers.
Kirkwood is part of a coalition of city utilities, which includes Hannibal and Columbia, that have agreed to buy 500 megawatts of cheaper power. That agreement persuaded state utility regulators that the transmission project to bring Kansas wind energy into Missouri is in the public interest.
The Webster Groves chapter of Moms Demand Action can take satisfaction that yet another bill to expand the presence of guns in our communities was sidetracked. This bill would let school districts use volunteers as school protection officers and require them to carry concealed firearms.
Another gun bill like this is not the answer to gun violence. Legislators need to be reminded that concealed weapons were rejected on the state ballot — and by an overwhelming majority of voters in this area.
A bill targeting transgender children also bit the dust. Is this a high-priority issue for the state in the middle of a pandemic? The bill would prevent doctors from providing certain medical procedures and therapy to transgender kids.
Yet another ill-conceived bill would have reduced the fees that cable companies pay to local cities. What? If anything, state legislators should enact a consumer protection bill for residents who have seen cable bills skyrocket over the past two years.
Our cities and schools are facing dramatic cuts in funds with the economy tanking from a pandemic crisis. Do lawmakers really want to dry up another revenue stream for beleaguered officials?
By the way, there are city and school elections on Tuesday, June 2. Thank county election officials for making mail-in ballots possible in these most uncertain times. And a big "thank you" to all the local folks who volunteered to run for city councils and school boards.
I do not envy the winners. They will have some tough decisions to make as tax revenues dwindle and budgets are squeezed. These people are going to need our support in the months and years ahead. Predictions of a fast, skyrocketing economic turnaround are about as reliable now as a Chinese fortune cookie.