Kirkwood School District officials have not yet announced plans as to what school will look like in the fall, but summer school opportunities have been expanded to all students at no cost.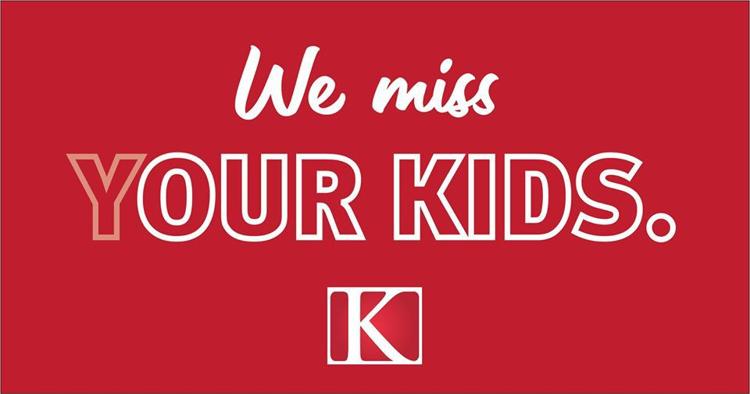 Kirkwood School District Superintendent Michele Condon said officials are still working on a plan for the return to its schools.
"There are still uncertainties about what the fall might look like," Condon said during a virtual Kirkwood School Board meeting on Monday, May 18. "I know our kids are missing each other and our teachers are missing our kids. It's really hard to move forward with plans with information changing all the time, but we'll do the best we can with the information we have, and in the most timely manner we can."
Condon said she and other administrators have been in contact with other superintendents in the region to share ideas and help each other. Condon is also meeting with incoming Kirkwood School District Superintendent David Ulrich, and the Kirkwood School Board of Education will be involved in the decision-making process as plans are discussed and move forward.
The first day of school for the Kirkwood School District remains Monday, Aug. 24, for middle school and high school students, and Wednesday, Aug. 26, for elementary school students. Those start dates have not changed in light of the pandemic.
Summer School Options
There are more summer school opportunities available to all students — with no cost to families — this summer due to COVID-19.
"We know many families are thinking about summer and wondering what next year will look like," said Bryan Painter, the district's superintendent of curriculum and instruction. "We also know that many camps are closed, leaving families looking for options to keep children engaged over the summer. In response to these changing needs and concerns, we have expanded summer school program to offer all students the option to engage in high-quality online learning."
There are three programming options this summer, each taking advantage of district-issued technology since students still have those devices from finishing the school year online. The programming options are as follows:
• Kirkwood will continue to offer limited options at the elementary, middle and high school level, providing identified students with targeted supports.
• The extended school year option will be offered virtually to qualifying students through the Special School District.
• New this year: All Kirkwood students can also enroll in enrichment, extension, and/or credit enhancement courses through LAUNCH, a virtual course access provider based in Springfield Public Schools.
Painter said the Kirkwood School District is especially excited to offer the LAUNCH enrichment programs that are open to all Kirkwood students at no cost to families (or the Kirkwood School District) through a partnership with Springfield (Missouri) Public Schools.
Painter hopes that many students and families will take advantage of the summer school options, noting some of the LAUNCH program enrichment options could be a fun alternative to so many of the summer camps that have been cancelled.
Painter reminds students and parents who are interested in the LAUNCH programming that registration is directly through Springfield Public Schools. More information about how to register and the link for all summer school opportunities can be found on the Kirkwood School District's website at www.kirkwoodschools.org/covid19. Click on the "KSD Learns Online" tab, and then select "Summer School" from the drop-down menu.
Kindergarten Enrollment
Kindergarten enrollment continues to increase and families who plan to enroll their children for the 2020-21 school year are asked to do so as soon as possible. Register online at www.kirkwoodschools.org.
Upcoming Events
• Thursday, May 21: Last day of school for students
• Tuesday, June 2: Election Day
(There are five candidates vying for three open spots on the Kirkwood School District Board of Education, and voters will also decide the fate of Prop S, a multi-million dollar expansion plan for the Kirkwood School District.)
• Monday, June 8: Kirkwood School District Board of Education reorganization and board workshop. Newly elected school board members will be sworn in at 6 p.m. and a board workshop will follow.
• Monday, June 22: Regularly scheduled Kirkwood School Board meeting at 7 p.m., which will likely be held via Zoom.
• Monday, Aug. 24: First day of school for Kirkwood School District middle school and high school students.
• Wednesday, Aug. 26: First day of school for Kirkwood School District elementary school students.