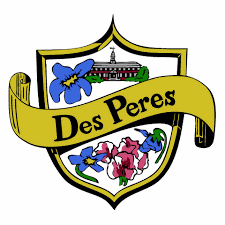 An African American woman filed a police brutality lawsuit on Monday, May 18, against the city of Des Peres after she and her son were falsely accused of stealing and injured by four officers. Most of the officers involved are white.
According to court documents, 68-year-old Marvia Gray and her adult son Derek Gray went to the Sam's Club at 13455 Manchester Road on March 23, 2020. While there, the Grays purchased a 65-inch Bravia television, among other items. When attempting to load their car, the Grays found the television would not fit into their 2018 Lexus SUV. Derek Gray left the television at Sam's Club, informing staff that he would be back later to pick it up in a different vehicle. He left it on a pallet in the front of the store.
When the younger Gray returned to pick up the TV later that day, he found it had been moved. He inquired about it to employees, who withheld the TV from him on the assumption he was attempting to steal it. Eventually another employee intervened and explained to management that he had purchased the TV. The TV was then given to Derek Gray.
Des Peres Police Officer Michael Clayborn witnessed Derek Gray loading it into his car. According to the lawsuit, Clayborn made an emergency call to the Des Peres Police Department despite an employee of Sam's Club explaining to him that the television had been lawfully purchased.
Derek Gray arrived at his mother's house shortly after leaving the store, but when he informed her that several people had accused him of stealing, Marvia Gray decided the two would return to the Sam's Club to get a refund for the television.
When the Grays arrived for their refund, they were "violently and physically seized" by Clayborn and three other officers — Brandley Summers, Ryan Righesisen and Bill Maull — after engaging with Sam's Club employees. Surveillance camera footage shows officers explaining to Derek Gray that he is being arrested, placing him in a single handcuff before he attempts to exit the altercation.  As he attempted to leave, Derek Gray was thrown to the floor, beaten, handcuffed and arrested. The incident was witnessed by several onlookers and captured on cell-phone cameras. Watch a video of the incident here.
The lawsuit claims that Marvia Gray was falsely charged with interfering with an officer and resisting arrest after she tried to walk away from the officers. Her son was charged with aggravated police assault. Police also later recovered the allegedly stolen television from Marvia Gray's residence. It was released to her on March 24.
Marvia Gray suffered injuries to her tailbone, back, rotator cuff and knees. Derek Gray suffered several head injuries resulting in stitches and metal staples, as well as three shattered front teeth.
An official statement from Des Peres police concedes that "a theft could not be determined" when Clayborn initially spoke with Derek Gray and store employees and does not elaborate on why additional officers were called.
According to the statement, Derek Gray was wrestled to the ground because he immediately began to struggle when he was informed he was being detained. The statement says Derek Gray attempted to remove a fire extinguisher from the wall during the struggle and that Marvia Gray began to "grab and pull" at officers during her son's arrest. One of the officers suffered a dislocated finger.
Des Peres City Administrator Doug Harms said the city was notified of the lawsuit via a press release from the NAACP on Monday, May 18. 
"The Department of Public Safety, in accordance with CALEA standards, automatically does a 'use of force' review whenever force of any kind including physically laying hands on a suspect is done by departmental management to ascertain compliance with city policy and procedures; to assess if the level of force used was appropriate to the circumstances; for potential personnel discipline and as a learning tool to determine if SOP's need to be modified or if additional individual officer or full department training is warranted," said Harms. "The St Louis County Prosecuting Attorney has promised a full and complete investigation of this incident. The city will cooperate fully in that investigation."