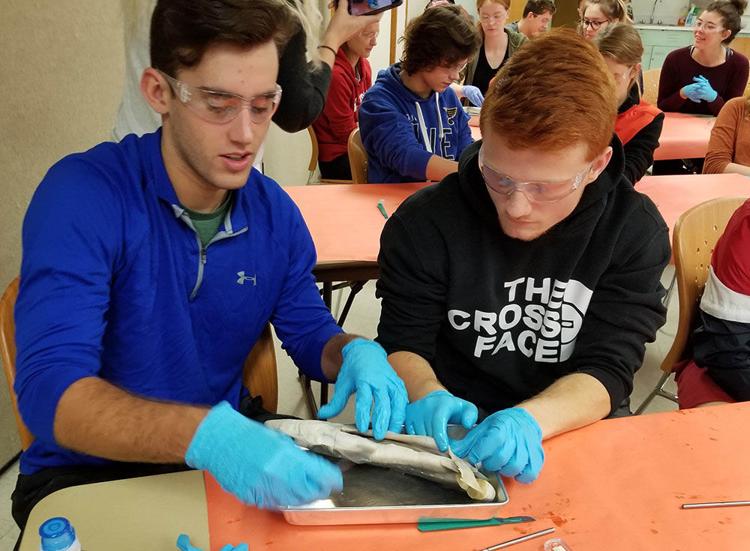 Oceanography, a new class at Webster Groves High School this year, recently took a field trip to the Saint Louis Zoo. At the zoo, oceanography students had the opportunity to dissect a shark.
Students studied the shark's brain, eyes, stomach, liver and heart. Natalie Hanrahan, a senior in the class, said that the field trip was a good way to see first-hand how scientists discover the information that she is taught in the class.
After the shark dissection, the class went behind the scenes with Kali the polar bear. Before seeing Kali, students learned about how climate change is affecting polar bears and other arctic animals, and brainstormed ways to help.