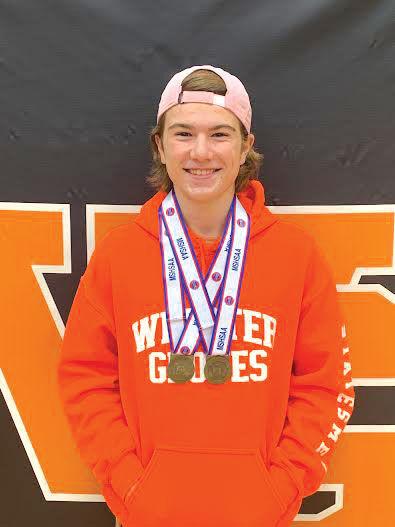 Webster Groves High School junior Bennet Loving won his second consecutive championship at the Class 1 MSHSAA boys state swimming and diving championship on Friday, Nov. 12, at the St. Peters Rec Plex. 
His score of 515.90 points was the third highest in Class 1 history, and is higher than the current Class 2 record. Loving is a three-time state medalist having placed third as a freshman, and then winning the championship as a sophomore and now as a junior.
This year he won the championship in dominant fashion. Loving was in second place through the first four rounds before hitting the first of five dives that earned him 50 or more points from the judges in the fifth round, which put him in the lead for good.  The exclamation point came in the eighth round when Loving executed a 3.5 reverse somersault dive that netted him a meet high 64 points.