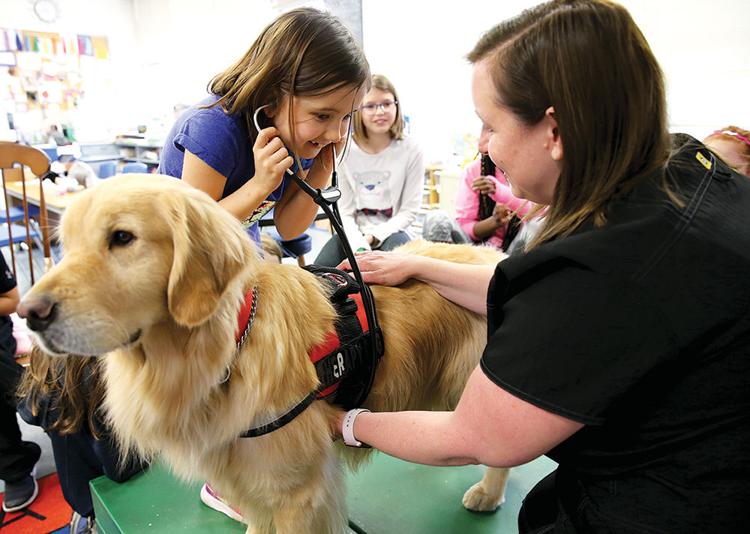 Learning how to bandage a wound, listening to an animal's heartbeat, practicing martial arts, piping icing on a cake and experiencing virtual reality are just a few of the activities students tried their hand at during a recent career day at Robinson Elementary School.
Dubbed "Robinson University," which students have attended during all six of the Kirkwood School District's half days this year, the day featured presenters and professionals from the community to give students an opportunity to learn about dozens of different careers. Students love choosing which session they want to attend and all of the learning is hands on.
"It gives them an experience they wouldn't have otherwise, and it gives them opportunities to try out things they might be interested in," Robinson Elementary teacher Kelly Puzzo said.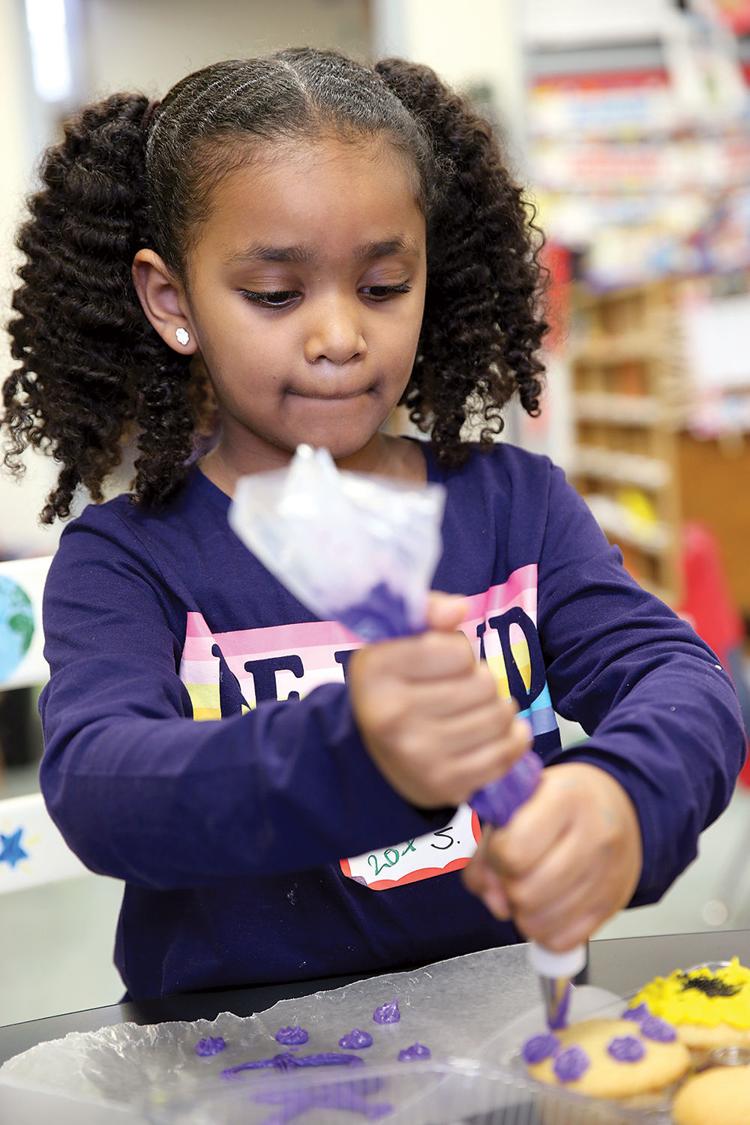 In the session about what a veterinarian does, students helped Heather Hendrickson of Webster Groves Animal Hospital perform a wellness exam on Robinson Elementary's support dog Lola. The students listened to Lola's heart through a stethoscope and practiced animal wound care by wrapping gauze and medical tape around the arm, leg or tail of a stuffed animal.
In the gaming technology session, students sported an oversized pair of goggles to experience moving around the classroom in virtual and augmented reality. They also learned that the technology can be used in other careers outside of gaming.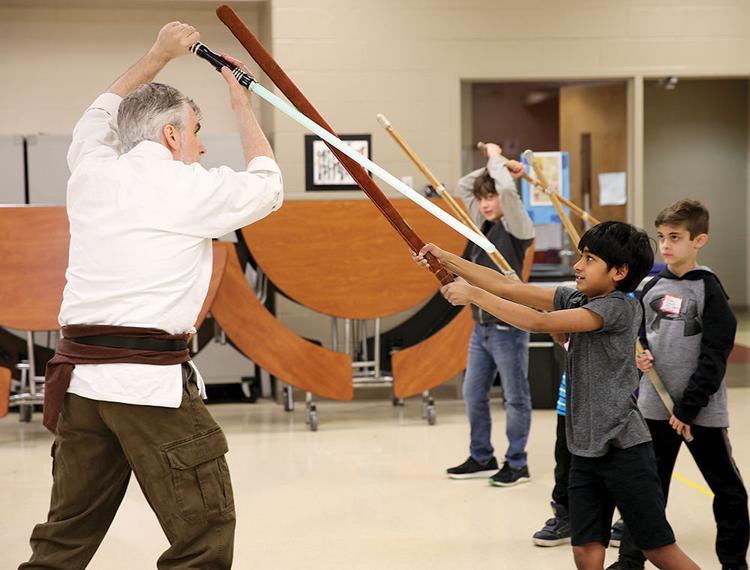 "We know that our students enjoy video games, but this gives them an opportunity to see how virtual reality and gaming technology can be used and applied to other fields," Robinson Elementary teacher Laura Grayson said.
Staci Piasecki from DIRTT Environmental  Solutions helped students find their way around the classroom in augmented reality.
Students in other sessions made pancakes during a cooking class, trained with a master martial arts instructor who owns his own studio, decorated cupcakes with a baking professional, interacted with a hawk from the World Bird Sanctuary and more. Students also learned about what it takes to run a business, built things in the carpentry and construction session, and some even jumped into the pool at Kirkwood High School to test the waters in lifeguarding.
Robinson Elementary School fifth grade student Makayla Marable enjoyed learning how to make flowers and lady bugs out of fondant and piping icing on cupcakes in Shannon Ross's baking session. Ross owns her own company called Dulcis Dente.
"This is my first time in the cake decorating class and I really like it because it allows me to get creative," Marable said.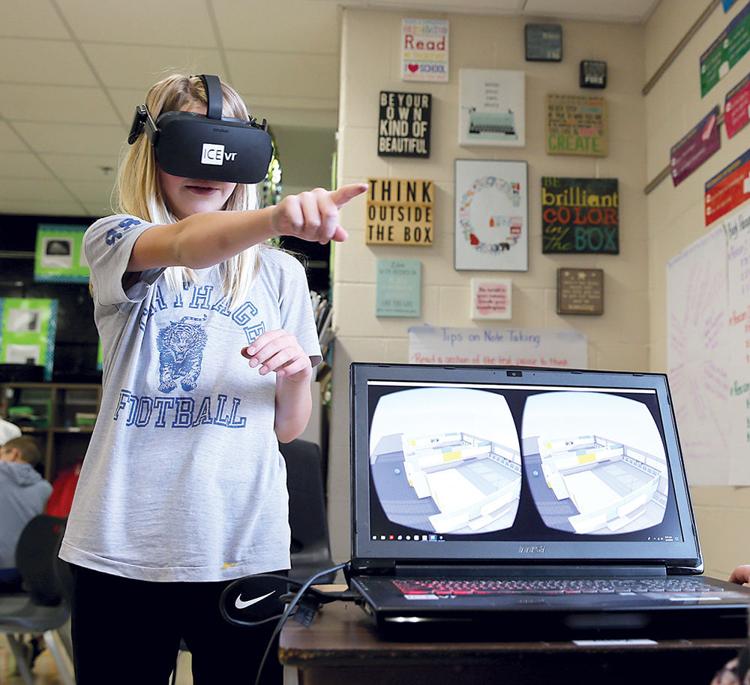 Students also had an opportunity to meet with a doctor, law enforcement officer, movie producer, author, artist, musician, chef, scientist, engineer and other professionals. Many of them are also Robinson parents, grandparents and even former teachers.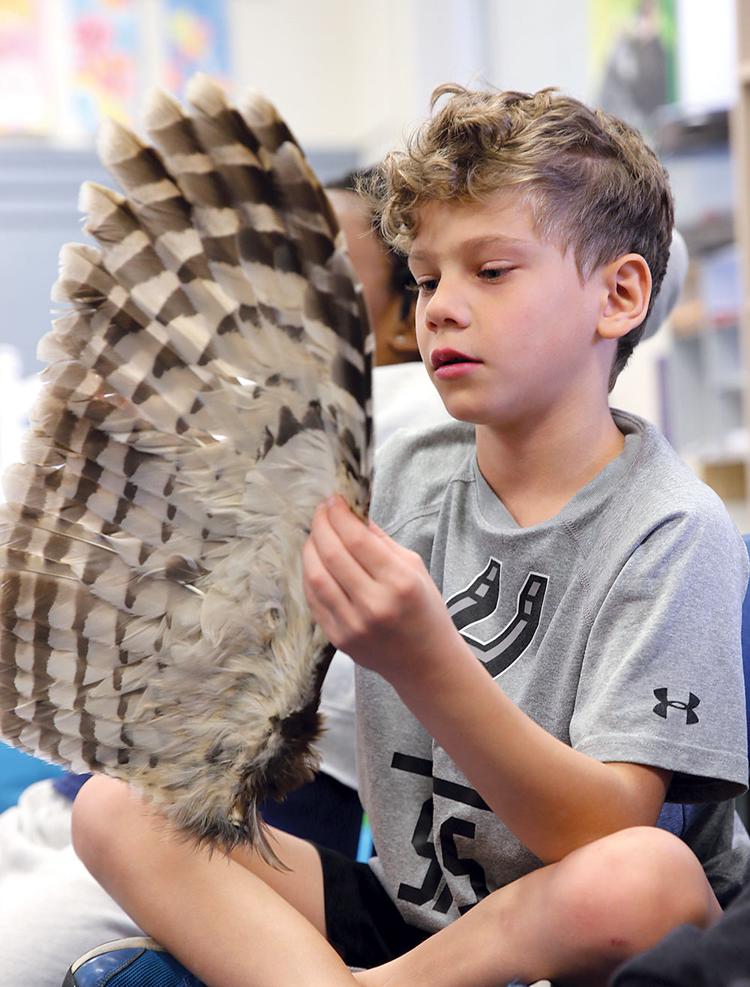 "We started Robinson University three years ago to provide kids with opportunities they might not otherwise having during the school day, or at all," Robinson Elementary School Principal Jennifer Sisul said. "Historically, staff have led the sessions, but this year we reached out to our community and asked them to offer sessions. The response has been extraordinary and humbling. The kids loved it and we are so grateful."