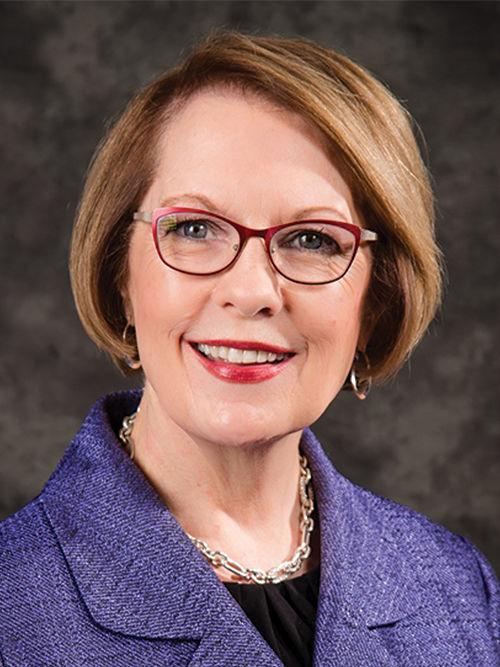 Elizabeth (Beth) J. Stroble, president of Webster University, is one of 35 women honored by Diverse Magazine.
In her 10 years as president, Stroble has become widely recognized as a champion of diversity and inclusion, and an advocate for first-generation, international and nontraditional adult students.
The 35 women selected from across the U.S. include college presidents, provosts, deans, faculty members and those working to make a notable difference.
"These women are intergenerational, prolific and committed to providing access and opportunity to students," said Jamal Eric Watson Ph.D., executive editor, Diverse Education Magazine.
International Programs
When Stroble recently visited the Webster campus in Accra, Ghana, she reported "an enlightening, inspiring and truly transformational experience."
Webster is the only American "bricks and mortar" university campus offering full degrees in the country of Ghana. Through an innovative partnership program, other U.S. universities (50+) affiliate with Webster to send their study-abroad students to the Accra campus, as well as Webster's other international campuses around the world.
"I believe in educating students to be global citizens and welcome a globally diverse community of faculty, staff and students at our campuses in the U.S. Europe, Asia and Africa," said Stroble.
"Young Africans desire to lead their continent toward global competitiveness and address pressing social and economic challenges. We are proud to support that," said Stroble.