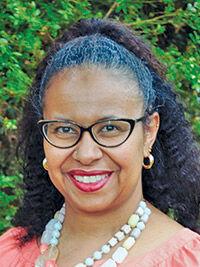 Webster Groves students in kindergarten through eighth grade will be taught a new, more inclusive social studies curriculum beginning in the fall, after a unanimous vote at the district's board of education meeting on April 22.
The new curriculum fits within the district's equity resolution passed in 2017, as well as the new anti-bias, anti-racism policy, which was adopted earlier this year. Anti-bias, anti-racism education will be incorporated. The curriculum builds around the state's grade-level expectations, as well as the social justice standards from Learning For Justice, a project of the Southern Poverty Law Center. 
Although an amendment to a bill  currently being debated in the Missouri House would make use of the Learning for Justice framework illegal, the school board received strong support from parents and community members encouraging them to adopt the new curriculum. 
Before the vote, Assistant Superintendent for Learning Jason Adams cleared up misconceptions about the curriculum that have been suggested by other media outlets. Adams said the district is not utilizing The New York Times' 1619 Project, a resource which presents history from Black perspectives. He also added that the new curriculum was not developed in response to the events of last summer when the death of George Floyd sparked protests and racial tension across the country.
"This curriculum is part of an ongoing process that began in 2018," Adams said. "We are now at a point where we are bringing this to fruition and moving forward with implementation in the fall."
School board members praised the new curriculum as well as its developers, including K-5 Social Studies Coordinator Claire Diemler, 6-8 Social Studies Coordinator Sherri Rachal and Director of Diversity, Equity and Inclusion Shane Williamson.
"I want to thank you for having the courage to make a change. Change isn't easy and it often brings a lot of fear," said Board Member Kita Quinn. "I think that's really what's driving some of the things behind people who are questioning this work, but I think they will find there's really nothing to be afraid of."