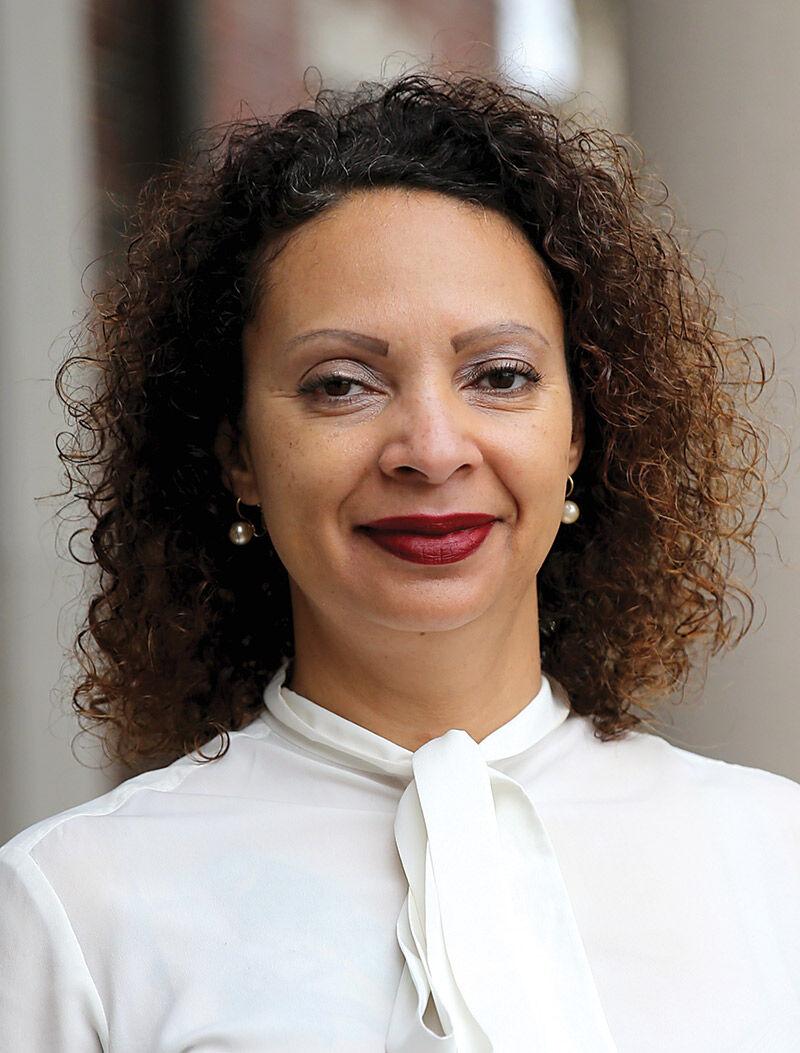 Marie Peoples recently spent a glorious, spring-like Monday morning enjoying a guided walking tour of Webster Groves public parks — 20 parks consisting of 120 total acres.
"I spent the morning with the city parks director (Scott Davis) walking through city parks just to get a feel for how much the parks are used. I think it's key to be out and about where people are, to develop relationships with citizens, city staff and council," Peoples said.
She found the parks beautiful, but resisted making any comparisons to those found in Coconino County, Arizona, the place where, until a few months ago, she had lived and worked for the past seven-and-a-half years. 
Coconino County, the second largest county in the nation by area, is home to some of the most beautiful parks in the world, including Grand Canyon National Park.
Peoples was the deputy county manager for Coconino County, population  134,421. In January, she started a new job as city manager of Webster Groves, population 22,951. She was selected from among 85 applicants, and assumes a position held for 19 years by Steve Wylie, who retired in 2020. Her salary is $177,500 a year.
She is the first woman to hold the city manager post in Webster Groves, but not the first person of color. Milton Matthews served as city manager from 1995 through 2001 before moving on to become vice president for administration at Eden Theological Seminary.
Born in Fort Leonard Wood and raised in Columbia, Missouri, Peoples said she had heard of Webster Groves from her visits to the St. Louis area where her husband, Marc, a St. Louis native, has family. The couple has  been married for 21 years and have two adult sons, ages 19 and 27, living in Arizona. Peoples said she and her husband closed on a new home in Webster Groves on Dec. 29.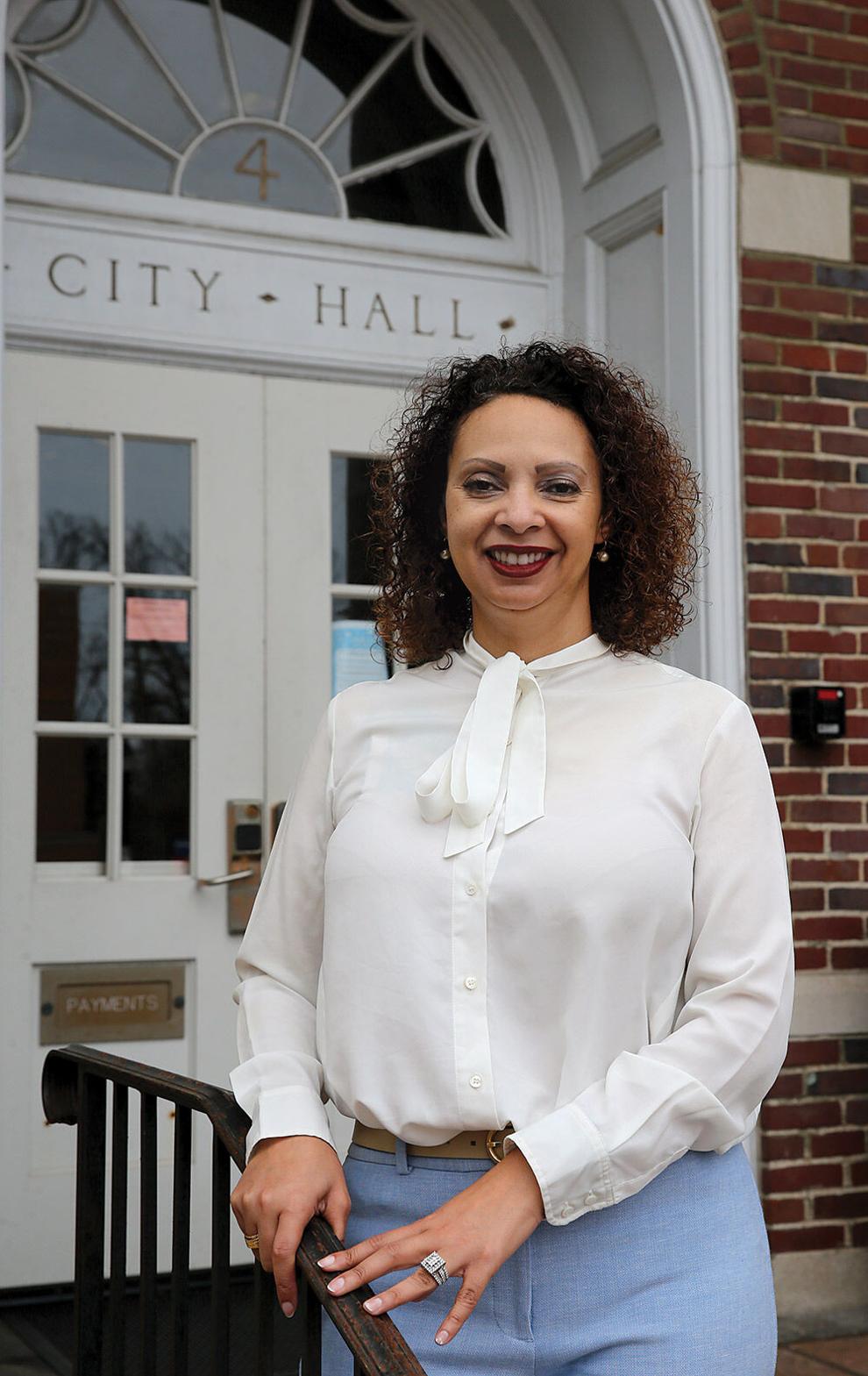 Peoples admits that after just a couple of months on the job, she still has a lot to learn about her new community. Any new job can be difficult, and taking on new responsibilities during a pandemic comes with its own set of unique challenges, according to Peoples.
"I'm still making my first impressions, and those I've made have all been good. I have met a lot of community members, but unfortunately, most of those meetings have been virtual," she said. "This seems to be a very generous community. A community that loves its parks and the arts. I couldn't be more excited about that. There is a sense of community and generosity here that, unfortunately, is not found everywhere."
Peoples said the city is financially sound, which says a lot about the city council, city staff and the previous city manager. She said demands on local governments across the nation are very high, and not just because of economic pressures brought on by COVID-19.
"Infrastructure, streets and paving, first responder services, the cost of goods, purchasing salt for streets, those costs all go up over time. It can be really hard to have city budgets match all those rising costs," Peoples said.
While previous city manager Wylie preferred a low-profile management style, Peoples said her personal style is one of engagement. She said she likes to be "out and about," and looks forward to meeting with residents once the pandemic has subsided.
With the exception of that seven-and-one-half-year "hiatus" in Arizona, Peoples has spent most of her professional career working in Missouri. 
She began her career as a substance abuse therapist working in Missouri's correctional system. She then  worked in Missouri prisons on a variety of offender demographics and rehabilitative programs. She has also worked for the Missouri Supreme Court and the Missouri Department of Mental Health. 
Peoples graduated from Columbia College with a bachelor's degree in criminal justice administration. She also holds a master's degree in sociology and criminal justice, a master's degree in public health and a doctorate in public health epidemiology.
As deputy county manager for Coconino County in Arizona, she managed several departments and about half of the county's $198 million budget. 
Peoples said she was drawn to Webster Groves in part because of its "progressive efforts toward diversity, equity and inclusion." One of the first requests she made as city manager was for the creation of a new city position, director of public affairs and engagement, which will pay up to $115,000 a year. 
"It was something I talked to council members about. It was nice fit, something I asked for and something the mayor long before had discussed about implementing," she said.
For now, Peoples said it's budget time, and she wants to help increase the transparency of the budget process. 
"Hopefully get more community members tuned in and see how the budget works," she said.
"I very much look forward to my work with an engaged city council and knowledgeable city staff," added Peoples. "In addition, it will be exciting to live in and become part of such a vibrant community."