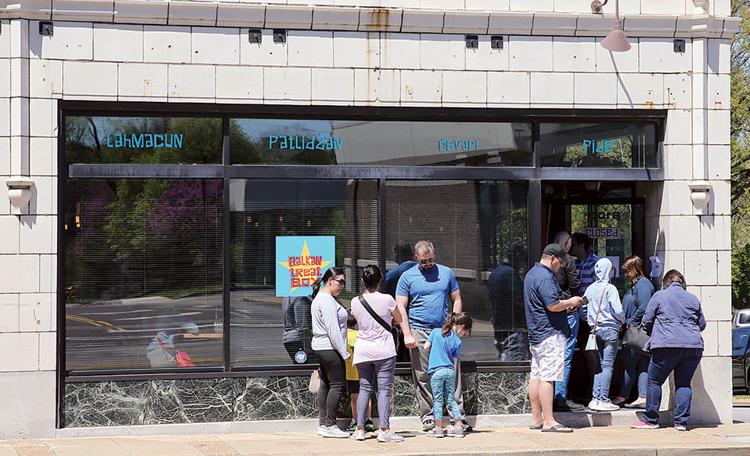 When Stratton's Cafe, SanSai Japanese Grill and Milagro Modern Mexican all closed their doors in the first four months of 2018, the Webster Groves community lost restaurants with a combined 37 years of local service.
However, the end of April 2019 marks one year since the last remaining of the trio closed down, and the Webster Groves food scene has not gone stale. In fact, some say it is as fresh as ever.
Additions of Layla, Balkan Treat Box, Firenza Pizza & Ziggy's Frozen Treats, The Frisco Barroom and The Clover and The Bee have not only filled the vacated buildings, but made their marks in the community.
"It was sort of a perfect storm in that we had all these openings available, but we had some incredible new places come in that were immediately popular," said Rebecca Now, executive director of the Webster Groves-Shrewsbury-Rock Hill Area Chamber of Commerce.
Now said she did not anticipate the boom in trendy restaurants setting up shop in Webster Groves. However, she has jumped on the trend. Led by Now, the chamber of commerce launched an initiative last week named "Food Scene 63119."
Complete with a Facebook page and website, Food Scene 63119 hopes to both promote local eateries and offer a place for reviews. Now said one goal is that theatergoers would choose to dine in Webster Groves rather than elsewhere before or after shows at the Repertory Theatre.
"We've always been known as an artistic community. And now we also have the food scene, which enhances our community as a place to shop and dine, and enjoy art," Now said.
One of the immediately popular newer restaurants is Balkan Treat Box, located at 8103 Big Bend Blvd. The brick-and-mortar restaurant serves Balkan-inspired cuisine such as flatbreads and kebabs, and has had "lines out the door daily" since it opened in February. It is open from 11 a.m. to 3 p.m. – or until it sells out.
About a mile down the road, another new unique taste can be found on the grill. Layla, located at 20 Allen Ave., is St. Louis's only gourmet burger and shawarma ("It's kind of like a gyro.") joint. Like Balkan Treat Box, Layla opened in February. It has one other location in The Grove.
"I felt like there was an untapped market of people who had not visited our location in The Grove," owner Jason Sparks said. "I bet on that, and I was right. We're not anything like what's around here."
Sparks has been overwhelmed by the support of locals, who are a different crowd than the ones they are used to serving in The Grove.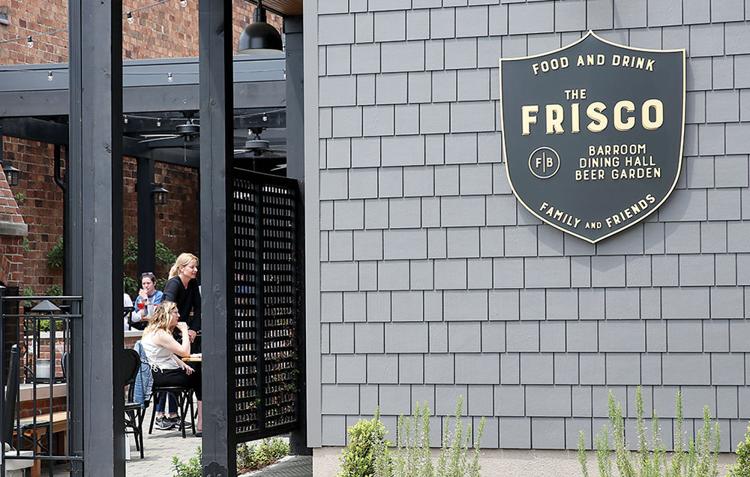 "Anybody that I consulted with prior to opening said that Webster loves local and they're very loyal," Sparks said. "I've noticed that already."
Firenza Pizza & Ziggy's Frozen Treats moved into the building previously occupied by SanSai. They too have felt the warm Webster welcome since opening in January. General Manager Samantha McDaniel said they already have loyal weekly customers and a great relationship with the local schools.
"Webster is fabulous," McDaniel said. "The neighborhood has accepted us and shown us that they care about us being here, too. We're very appreciative of that."
Even with the added restaurants, both Sparks and Now said the area is not overly saturated with options. Instead, they said it has an ability to grow. And grow it shall, as two more trendy establishments are set to open their doors in the future.
The former Auto Beauty Specialists building at 216 W. Lockwood Ave. is set to become a 20,000-square-foot event center and brewery. There is no set opening date.
In the much nearer future, Webster will get a taste of Southeast Asia. Guerrilla Street Food is the only Filipino restaurant in St. Louis, with locations in South Grand, The Loop, The Hill and St. Charles, in addition to its famous food truck. They will open the fifth location at 43 S. Old Orchard Ave. in Webster Groves in late May.
For co-owner, executive chef, and longtime Webster Groves fan Brian Hardesty, it was a "no-brainer" when it came to choosing their next location. When the opportunity came up, he jumped at the chance to bring a taste of the Philippines to the area.
"Any time you offer a community new options – especially options a lot of them might not have heard of before – you're going to get a lot of interest," Hardesty said. "Usually when people take that leap and try our food, they fall in love with it and come back often."
Hardesty of Guerrilla Street Food said it's wise for so many restaurants to be capitalizing on opportunities in the Webster Groves area.
"It goes to show you that if you have a community that's willing to support independent business, they're going to draw independent business," Hardesty said. "If you have everyone going to eat at Applebee's and McDonald's, then independent restaurants are going to be a little more wary. If the people come out and support it regularly, it's a no-brainer."
With only a little over a month until Guerrilla Street Food opens its doors, Hardesty said his crew is anxious to start serving the community.
"The level of excitement for us is as high as it could be," Hardesty said. "Every time we have the opportunity to go to Webster for a special event, it's so much positive response and so much support. Every day we're talking about it."
The Food Scene 63119 initiative can be seen at www.foodscene63119.org or via its facebook page titled "Food Scene 63119."
"Webster Groves has a sophisticated palate," said Now. "You have entrepreneurs who are wise to expand their footprints."