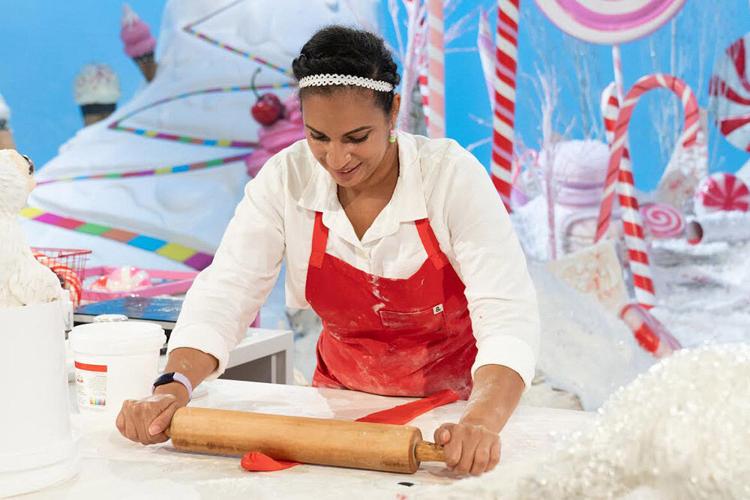 Deva Williamson's childhood was far from one of board games and fairy tales, but she recently found herself in a confectioner's dream — a real-life version of Candy Land.
Prior to the pandemic, the Webster Groves baker known for her buttercream frosting flowers and beautiful cakes was chosen to be a contestant on the Food Network's six-episode series "Candy Land," inspired by the iconic children's board game. 
The show takes five teams of professional cake and sugar artists  through the fantastical world of Candy Land, challenging them to create confectionery masterpieces while being thrown curve balls from the game's Lord Licorice character. Teams advance along the board game path by winning challenges, and the first team to reach King Kandy's Castle wins a grand prize of $25,000. "Candy Land" premieres on Sunday, Nov. 15, at 8 p.m.
Each episode features the teams stepping into the eye-catching landscapes of Candy Land come to life, including giant candy canes in the Peppermint Forest, life-size gumdrops in the Gumdrop Mountains, giant lollipops in the Lollipop Woods, a real gingerbread house on Chocolate Mountain and lemons growing on the vines in Lemon Lime Springs. 
"It was a real-life sugar land. Everything was beautiful and colorful and edible," said Williamson, who is a baker, cake stylist, buttercream specialist, food photographer and culinary arts teacher. "It was crazy awesome."
It's still hard for Williamson to believe she was selected for the show. She was homeless for most of her life until moving to Webster Groves with her husband nine years ago. She had never even played the classic board game as a child.
"I didn't have a great childhood. I was homeless ... so as a kid I actually didn't play Candy Land," she said. "But going to Candy Land — the real-life version of it — was such an exciting experience. I'm extra happier, if that's a word, that I got to experience it in real life as an adult. My kids like to play it, and now they like to play it even more."
The 35-year-old mother of three got a phone call several months ago from a casting agent about the show. With some encouragement from her husband, Williamson decided to fill out an application.
"I'm an introvert. I like to stay inside, but I'll come out for cake," she said, laughing.
Williamson isn't even sure how the agency found her. She suspects it's because she's active in the caking community and has written food columns for widely-circulated publications. She's also been featured in American Cake Decorating magazine.
"I filled out the application, answered questions about why I love cake and sent in my portfolio," she said.
Soon afterward, Williamson found herself filming on the life-size, sugar-filled, everything-is-edible set of the  Candy Land show in L.A. It was more than just great fun — it was also a great learning experience.
"I'm usually by myself when I bake, but working on a team has given me a different perspective and approach to how I do it," Williamson said, noting she plans to incorporate elements from her Candy Land experience into the cake decorating and food photography courses she teaches at St. Louis Community College-Meramec.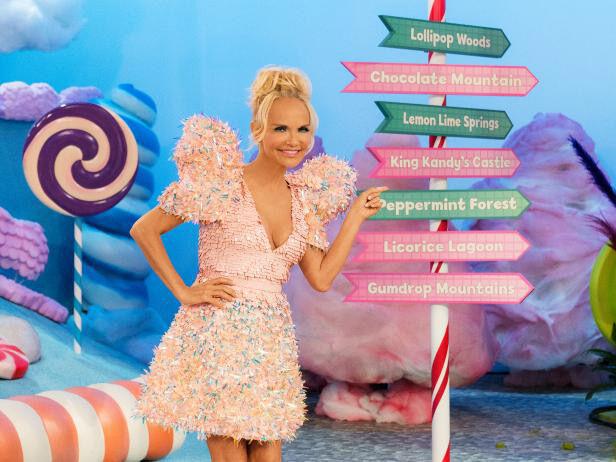 From Humble Beginnings
Although Williamson said she's always been an artist, her art didn't include all things cake until more recently.
"I've been in the food industry for about 20 years, but I've only been baking for about seven years," she said.  "I went to culinary school, but I got a 'D' in baking. I cursed the cake, but let's just say that 'D' was for determination."
Williamson was indeed determined to learn how to bake delicious and beautiful cakes, and there was a special reason behind it.
"The last homeless shelter I was ever in was the first time I got to celebrate Christmas," she said. "I had never gotten anything, but some volunteers brought a cake. Someone made me a cake, and I felt so special. I loved that feeling, and I wanted to give it to someone else."
And so her caking-making journey began, but she jokingly admits it was a rough start. 
"They were terrible and ugly — I even threw one in the trash," she said, remembering her first attempts at making cakes. "One day my mother-in-law came over with some icing tips she had from a class and I kind of took it as a challenge. I decided I was going to figure this cake thing out and I did — and the rest is history."
That was in 2013, and she hasn't looked back. Her speciality has become buttercream frosting flowers, and she even teaches a class on it. She also teaches food photography. She's spent years honing the craft, and makes her cake photos available to other bakers free of charge on her website and blog called Big Laugh Kitchen. Tutorials, tips and recipes are also available. 
Williamson also runs cake workshops, a mentorship program for those looking to launch a baking business and more. 
"I always try to encourage people to try their best, because you really don't know what the future holds," she said.
But for as much as she bakes and creates, Williamson doesn't sell her cakes.
"I bake them to have others come over to eat them," she said. "I bake them to get to know people."
It works every time.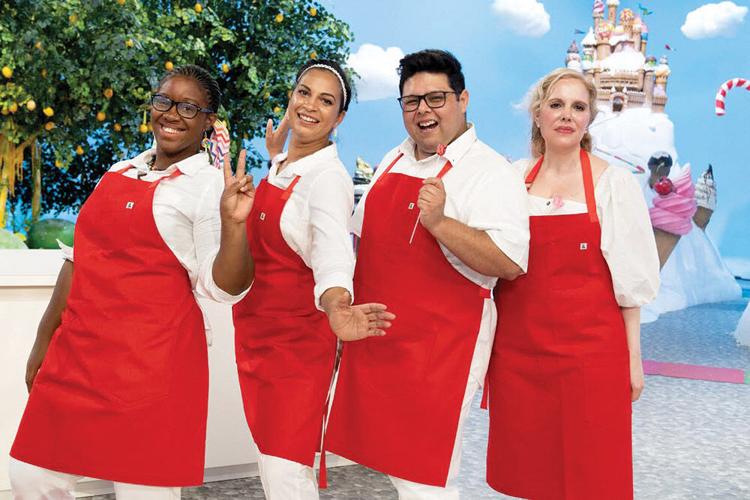 "A Really Exciting Experience"
Although Williamson wasn't allowed to share many specifics about her experience on the show — people will have to watch to see what happens — she is grateful for the opportunity. 
"It was just a really exciting experience that I'm glad I got to have, and I'm really excited to share that with my Webster and Kirkwood families who have come over to my house for cake," she said.
For more information about the show, visit FoodNetwork.com/CandyLand. To see more of Williamson's work or sign up for one of her classes, visit www.biglaughkitchen.com.