Last year the Webster Groves and Kirkwood area real estate market had multiple personalities, ending with an unexpectedly positive outlook. One of the area's top real estate professionals thinks that good vibe could carry on throughout 2019.
Bob Bax, broker and co-owner at Berkshire-Hathaway HomeServices and president of the St. Louis Realtors Association, said 2019 has the look of a seller's market, yet the buyers are eager nonetheless.
"Reviewing 2018, it was a really strong start for the year and the spring market was robust with multiple offers and over-asking-price offers. Then about midyear, everything slowed down, even more than usual. The stock market was shaky and the Federal Reserve Bank raised interest rates to almost 5 percent," Bax recalled.
"All of this put some buyers on hold. Some got tired of chasing rates and competing with other buyers," he said. "The ones who had to sell a home first in order to buy a new home were losing out to other buyers who didn't have to be concerned about those contingencies. So they simply took a break."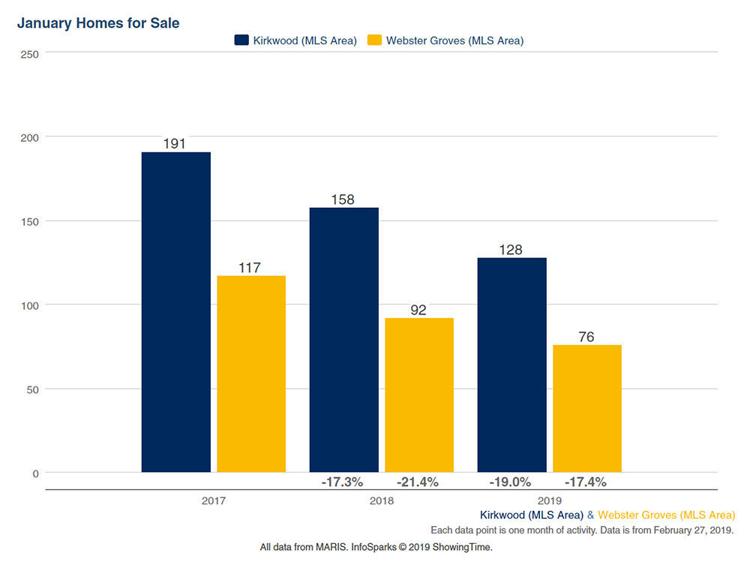 Things began to get sweeter for all concerned, including Realtors last November and December.
"Around that time, we had a nice uptick. Things started to get busy, and that continued through this year. The rate started to drop again, Bax continued. "Right now, mortgages are at 4.35 percent, down a half point from October, which is significant long-term.
"We have a situation where buyers were convinced rates would continue to go up, but they can see that they've actually dropped. The sellers who didn't sell months ago are now more reasonable on their prices and homes that had been on the market for some time are being bought up," he said.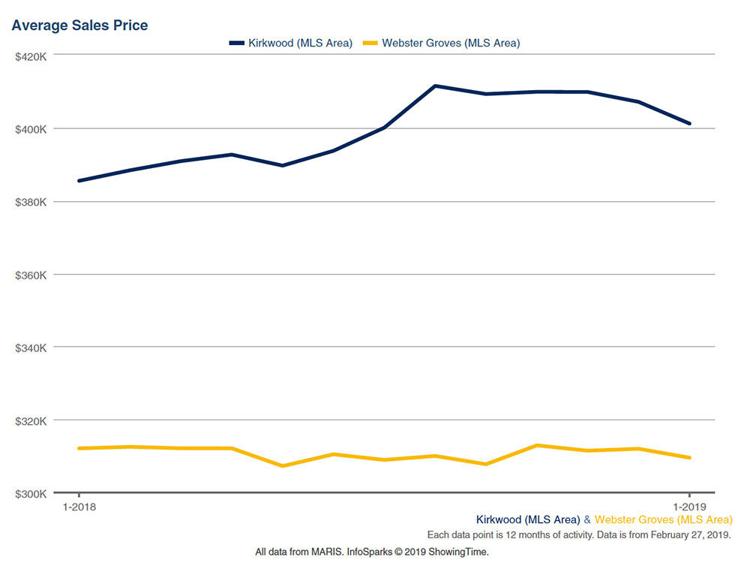 Bax said he's recently hosted some "crazy open houses in the sleet and snow. If you see people come out to look at houses in those conditions, that shows there's something positive going on."
Kirkwood and Webster Groves are largely built out, but the "in-fill and tear-down" market is "very hot," in Bax's estimation.
"We have an aggressive set of builders and rehabbers in this area who love to latch onto tear-down and renovation projects because they know they can turn those properties around quickly and for a good price," Bax said. "People are very excited to pay a premium for a new or newly done home in some of the wonderful, established neighborhoods of these communities."
The Kirkwood and Webster Groves school districts are very attractive to younger couples and families.
"You also have very efficient public works and services here. There is character and charm in these neighborhoods and you have a diverse inventory of properties for all types of buyers," Bax said. "Webster Groves and Kirkwood have what people are looking for – entertainment, a family-friendly environment and walkability. All important selling points.
"We, as Realtors, are all pretty optimistic about 2019, and we're anxious to see more inventory, which we believe we will see," Bax continued.
Bax is marking his 31st year in the real estate profession.