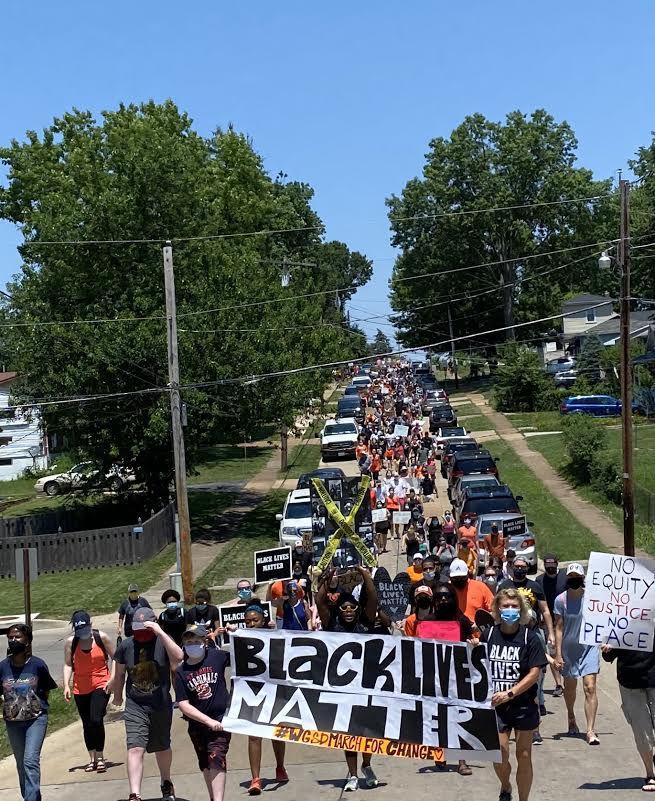 In an effort to continue the momentum the Webster Groves School District's March For Change sparked earlier this month, the district's March For Change Committee is now starting a weekly challenge for school district families and community members.
Less than 24 hours after more than 1,500 Webster Groves community members and Webster Groves School District teachers, students, administrators, parents and families came together on June 14 to show that Black Lives Matter and March For Change, the committee reconvened and began taking further action to work with district and community leaders to address inequities within its systems.
"We are excited about continuing this work between each school in our district and the community," the district's March For Change committee said. "As we maintain and even increase momentum, we will provide a weekly March For Change challenge. These challenges are just one actionable item that will strengthen our community and schools."
Each weekly challenge will be emailed to district families and posted in the Webster-Kirkwood Times. 
MARCH FOR CHANGE CHALLENGE WEEK #1:
Make an intentional connection with someone new from a different culture through an encouraging note, visiting a business, a conversation, email, etc.
Read the Times' previous coverage on the March For Change in the story here.