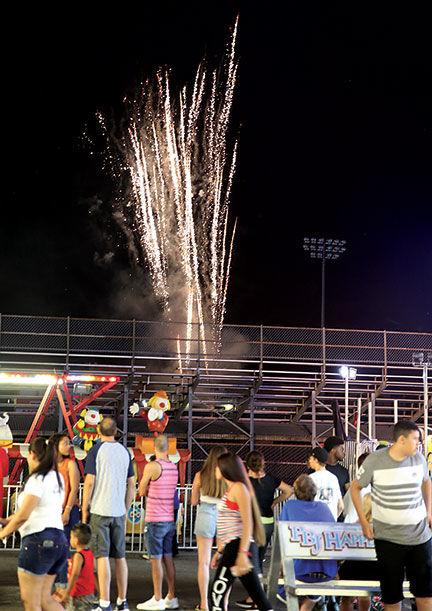 Sixteen hours after fireworks misfired, injuring several people at a July 4 celebration in Webster Groves, city officials and fireworks company representatives had still not weighed in on the incident.
Social media lit up with accounts of Thursday night's fireworks mishap, with witnesses stating that one or two blasts of fireworks shot sideways into the crowd of onlookers. Witnesses also claimed that embers ignited small fires. The fireworks show was immediately shut down, prior to the grand finale.
It is unclear at this time as to how many people were injured, or the extent of those injuries. Witnesses posting on social media are consistent in saying that the injuries appeared to be minor. Webster Groves emergency crews were on the scene.
As of 2 p.m. on Friday, July 5, the Webster Groves Fire Department, Webster Groves Parks and Recreation Department, and the company that put on the fireworks show, J&M Displays, had not commented on the incident. J&M Displays and the Webster Groves Recreation Department were both planning to release written statements later Friday afternoon.
The Times was unable to verify with officials from the Webster Groves Recreation Department as to whether a second night of fireworks, Saturday, July 6, would go on as scheduled.
J&M Displays was in charge of the Webster Groves show in 2016 when a 20-minute show was reduced to 5 minutes after grande finale fireworks were all ignited at one time.
More information will be provided as it becomes available.