These days, Vail, Colorado is deserted, limited to those who actually live in the resort town, due to the Coronavirus pandemic. But Maddi Beck, a strength and conditioning coach at the Vail Ski and Snowboard Club, still wanted a way to give back, especially during this time of crisis.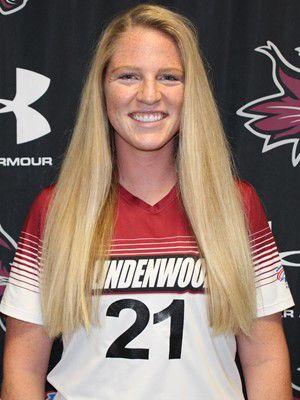 Beck, a 2013 Webster Groves High School graduate, started hosting virtual workouts with the Statesmen girls soccer players on March 23. Her first 24-minute workout on a Zoom call involved all 12 varsity players and five or six junior varsity players, including freshman Bailey Allen, the daughter of her former head coach Chris Allen, now an assistant coach at St. Louis University.
"(Chris) snuck his smiling face on the screen," Beck said.
The cardio-based workouts are mandatory for the varsity players, said Matt Hearty, Webster Groves' first-year coach. Hearty, a 2008 Webster Groves graduate, said he hopes to have the workouts with Beck until this crisis passes.
At this point, schools are closed until April 22, with classes and practices resuming on April 23 and games to begin on May 1. Webster Groves had 11 practices before the crisis interrupted the process. The Statesmen returned eight starters, so expectations were high in Hearty's inaugural season.
The top players include sophomore midfielder Ellie Paloucek, senior midfielder Izzy Heintz, senior defenseman Grace Lock, junior midfielder Grace Hartwig, senior defenseman Riley Maag, sophomore defenseman Ella Kelly, junior defenseman Sydney Frillman and junior goalie Whitley Coltrane.
A huge proponent of recruiting alumni to offer their services, Hearty, who was an assistant for Allen during Beck's days at Webster Groves, got in touch with Beck about helping out. Beck was a four-year varsity player for Allen, where she helped the Statesmen build one of the top programs in the state.
Beck started her college career at Lander University in Williamston, South Carolina, but she returned home after a couple of months. She went to Mizzou for a semester, switching her major from biology to journalism. She spent the 2015 girls soccer season as a volunteer coach for Allen, then she finished her last three years of college playing soccer for defunct Lindenwood University-Belleville, where she earned a degree in exercise science. She played one season of semi-pro soccer for the St. Louis Lions in 2018.
As a senior at Lindenwood, Beck had three internships — one doing research, another working at Output Performance in Brentwood and finally one as a strength and conditioning instructor for the US ski team in Park City, Utah in April of 2019. After her internship ended, she got her current job in Vail last August, where she works out with various ski and snowboarding athletes. An outdoorsy type, Beck is living out her dreams in a place where she can stay in shape and enjoy the outdoors through skiing or mountain biking. She is actually recovering from a right hip injury suffered while mountain biking.
"She's very outdoorsy," Hearty said. "She loves that lifestyle and is drawn to that."
Though Hearty offered money to do the workouts for his soccer players, Beck said she wanted to donate her time because she remembers former Statesmen players coming back to offer their experiences for free.
The workouts allow the players to see each other in the virtual world, remain close and keep team camaraderie and togetherness.
"I wanted to give back," Beck said. "I look forward to the workouts."