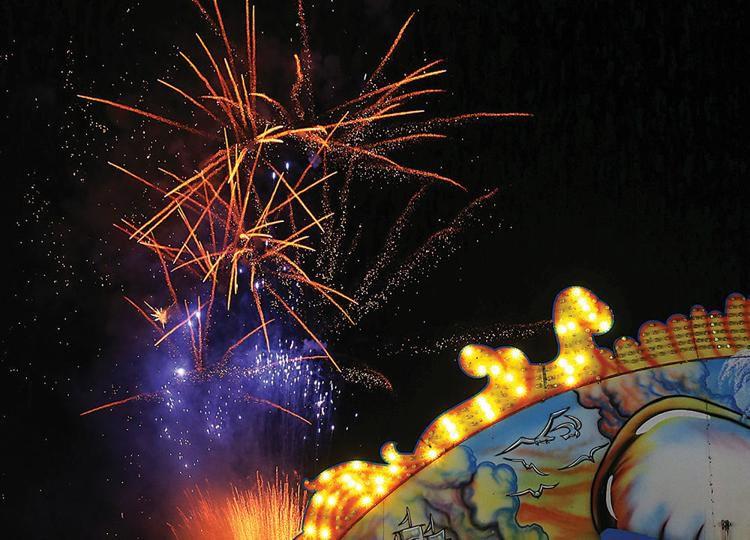 Webster Groves is planning a July 4 fireworks celebration for next year, though several changes are in the works to accommodate a 2021 show.
Due to new construction at Hixson Middle School, the launching of fireworks will have to be moved from the area next to the school to nearby Memorial Park, a site that was last used in 2015.
Webster Groves Director of Park and Recreation Director Scott Davis said the new location will only allow for one night of fireworks, July 4, because the city's recreation center will be closed on that day. He said the public pool and skate park would also be closed. The reasons for the closings, according to Davis, is that fireworks, by law, cannot be launched within specified distances of occupied buildings.
The 2020 display, along with the annual Webster Community Days event, were cancelled this year due to pandemic concerns and St. Louis County restrictions on large gatherings.
"If we want to be under contract for 2021 we really have to be on this now," said Davis.
Davis told the Webster Groves City Council on Sept. 15 that there are only two local fireworks companies available to run next year's show. He went to the council with two questions: does the city want to host a fireworks show for 2021 and, if so, which of the two available vendors should be used?
While conceding that there are risks involved in fireworks displays, council members agreed to give it another go in 2021.
Eleven spectators were injured during the 2019 show when a shell fired sideways into the crowd. Victims were taken to the emergency medical services booth on the fairgrounds and "treated for various burns," but none requested transport by ambulance.
That show was run by J&M Displays, which had operated fireworks shows in Webster Groves since 2015. J&M Displays is one of the two vendors available to run next year's show. The other is Gateway Fireworks, which last shot in Webster Groves in 2014. After some discussion, the council voiced a strong preference that Davis enter into a contract with Gateway Fireworks.
Council members also urged that any contract include favorable options in the event that the July 4 show doesn't go off due to pandemic concerns.
Davis said there will not be a New Year's fireworks show this winter.