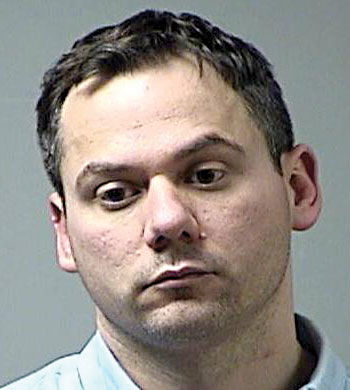 A former pain management physician from Webster Groves who was already on probation for sexually abusing more than a dozen women at his O'Fallon, Mo., office has now been sentenced to 90 days in prison and five years of probation for abusing several other women at his two offices in St. Louis County.
Howard O. Setzer, 40, of South Rock Hill Road in Webster Groves, pleaded guilty in October to 10 charges of sodomy, sexual abuse and assault, according to St. Louis County court records.
St. Louis County Circuit Judge Gloria Reno sentenced Setzer to 90 days in jail for eight misdemeanor counts of sexual abuse and assault, but gave him a suspended seven-year prison sentence for two felony counts of second-degree sodomy, according to court documents. The documents note that he is to be on five years of supervised probation instead of serving the seven-year prison sentence.
Following the sentencing, at least one victim spoke in court saying the 90-day sentence was too lenient.
In the St. Louis County case, Setzer admitted to inappropriately touching several women in 2016 at his offices in Richmond Heights and Creve Coeur.
Prior to the charges and sentencing in St. Louis County, Setzer pleaded guilty in St. Charles County earlier this year to 10 counts of sodomy, attempted sodomy, sexual abuse, assault, violations involving health care payments and insurance fraud, according to St. Charles County court records. Setzer was sentenced to a month in prison and five years probation in that case.
Several of the victims in both cases have filed malpractice lawsuits against Setzer, according to court records.