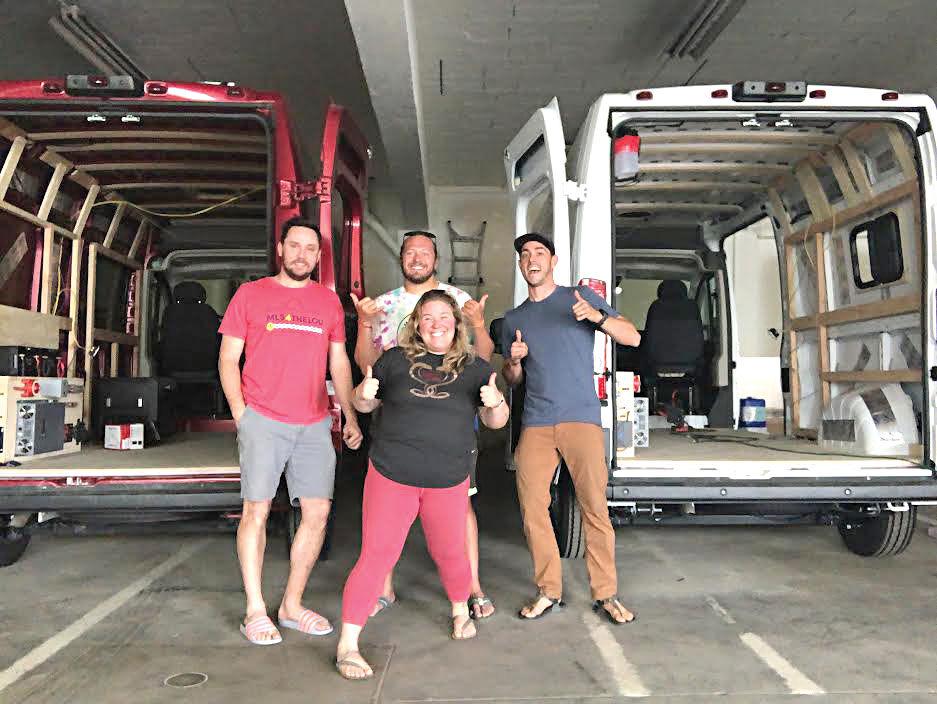 A side effect of a lingering global pandemic has many pursuing new hobbies or taking different career paths. Derek Voellinger of Webster Groves says it was the pandemic that led to the  birth of his new company Advanture.
As the name suggests, Advanture deals in vans. More specifically, Voellinger, business partner Eric Matthes, and their small team customize camper vans for those looking to embrace the van life — a movement revived and established most firmly in the past decade. 
While the business is still in its early days, Voellinger is already giving back locally, having recently mentored young entrepreneurs at Webster Groves High School's Thrive Entrepreneurial Incubator program.
"The students had such great questions and were really engaged," said Voellinger, 34, who graduated from Webster Groves High School in 2006.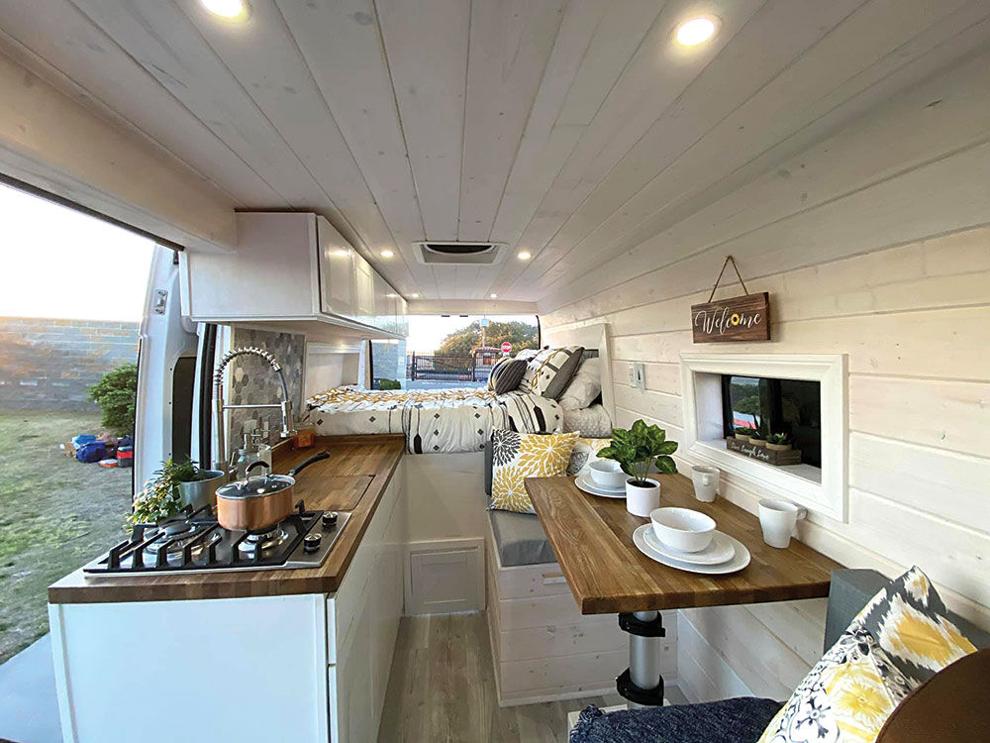 Voellinger has an upbringing in business. His father owned and operated a small business, and Voellinger learned sales skills from him. He realized, however, that an innate understanding of the world of corporate sales was not a good fit. So after some reflection, the goal became to own and operate a bar — a goal toward which Voellinger came tantalizingly close.
"I was right on the cusp of signing a deal to take over ownership," he said, "and then the COVID pandemic struck."
COVID became a curse and a blessing for Voellinger. While his goal of owning and operating his own bar was off the table, the shutdown allowed him to fully develop a career based on his passion for travel — the van life movement. 
"The timing was right for me personally," he said. "I loved the van life concept and the people around it."
The timing was also right on a bigger scale. As the American workforce shifted to remote work out of necessity, Voellinger realized that his love of travel could actually fill a growing need.
"These days, many different careers lend themselves to the freedom of a custom van," he said. 
And while the van life movement has been embraced mostly by Millennials and Gen Xes, Voellinger admits that Advanture's business has so far has been limited to Boomers. 
"The biggest interest Advanture has seen is from recent retirees and those in the twilight of their careers who are looking for a portable vacation home," he said.
Van rebuilds start around $85,000 and typically take Voellinger and his team about six weeks to finish. Voellinger said Advanture wouldn't be possible without business partner Matthes, who has a background as a contractor. Feeling the itch to start a new branch of his career, Matthes left his job running a successful home construction business to join Voellinger in his shop, located in The Grove business area of St. Louis.
Voellinger, Matthes and their team have built six custom vans in the past year, and are hoping their seventh will find a home with someone in St. Louis. 
Learn more about van life, the van conversion process and Advanture at www.advanturevan.com.