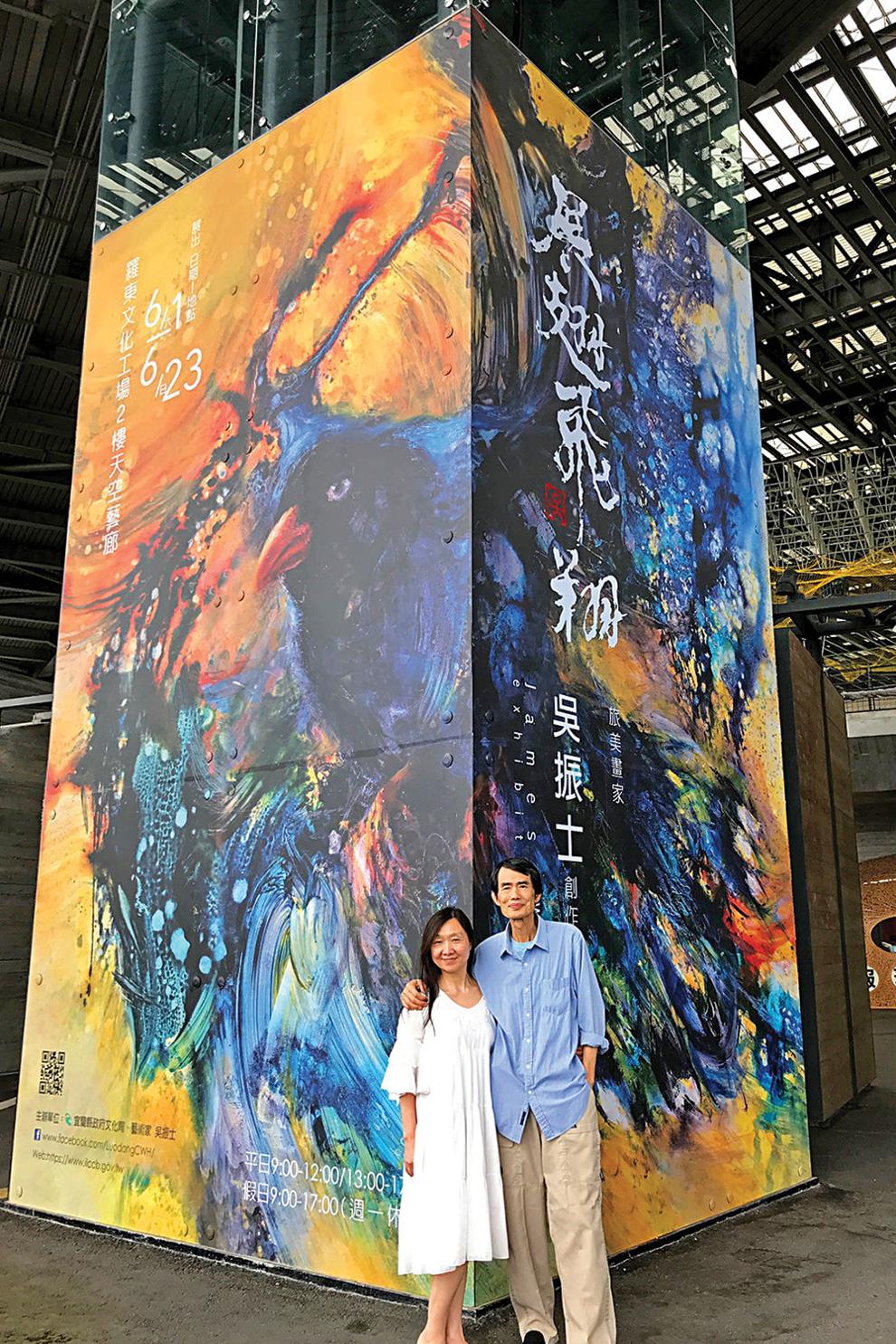 James Wu and Grace Lin are Taiwanese immigrants who have made Kirkwood their home for the last two decades. This summer, Wu was invited by Yilan County's Cultural Affairs Bureau to exhibit his paintings at Taiwan's Sky Gallery. "Soaring Wings" showcased Wu's unique style which combines traditional and innovative techniques.
Thirty-four of the paintings depicted migratory birds that are native to the Midwest. Wu says this was a source of great interest to the show's 6,500-plus visitors in June. His natural work provides an entry point for cross-cultural connections, from both sides of the globe.
Both Wu and Lin began their art training as students at the National Taiwan University of Arts. After finding success in Taiwan — both won national awards as students there — they came to St. Louis to study a new approach to painting: oil on canvas and the western tradition of depicting the human form. The couple travels back and forth regularly, and their attachment to both cultures comes across in their paintings.
As a student at Fontbonne, Wu took a deep dive into western painting traditions, practically leaving his eastern foundations behind. A professor encouraged Wu to reclaim his native traditions and incorporate those techniques into his work. Thus marked the beginning of a lifelong challenge for Wu. He says, "eastern art always leaves something unsaid, while western art is defined by the precision of proportions and realism."
Wu also observes differences in technique and materials. In Taiwan, he was trained in shuĭ-mò ("water and ink"), and he has a fondness for the way delicate rice paper can hold a gentle wash of ink. Here, Wu was trained in oil painting, and he admires how oil can create heavy textures and subtle skin tones.
Wu has dedicated much of the past 20 years trying to combine water and oil, seeking a unified painting style.
He works in a hybrid form, founded on the challenge of unifying eastern and western approaches. In Wu's case, art imitates life, as his personal story is played out in his painting.
Learn more about James Wu at www.james-wu.com, and about Grace Lin at www.gracelinart.com.