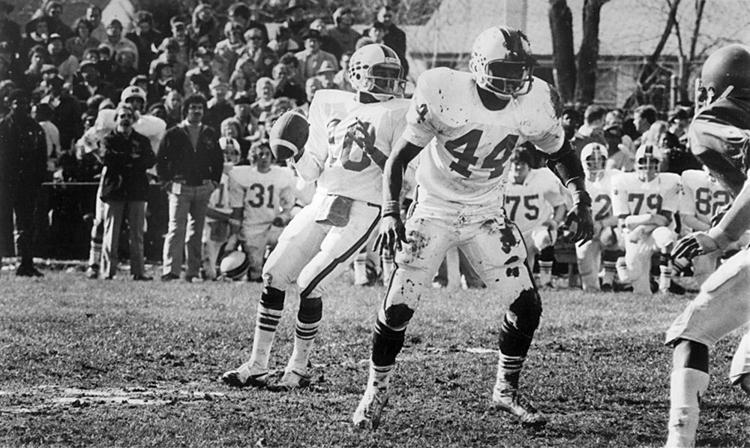 Forty years ago, a monumental decision was made and a dream fulfilled. For the first time since its creation, Webster Groves High School applied to participate in the state championship football playoffs. That worked out well, as the team earned a berth in the state championship game.
It was no small feat, as the Webster Statesmen had to win four football games in 11 days. The Turkey Day Game was the third in that series. The Statesmen won that game 21-6 and two days later they beat Jefferson City 7-6 in the state championship at Busch Stadium.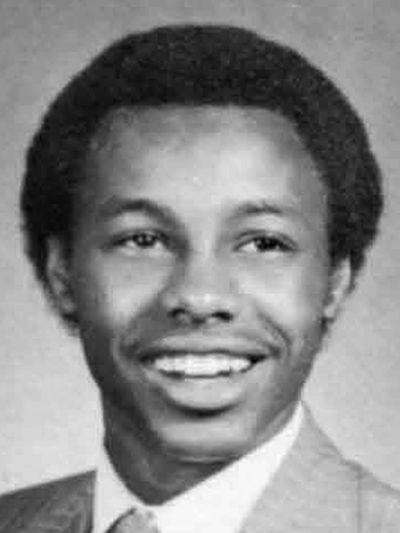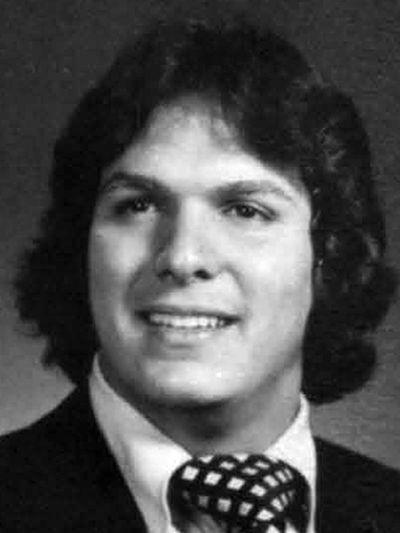 Andre Nelson was the quarterback of the 1979 Statesmen team and knows it was no small accomplishment. A fierce competitor, there is no way, then or now, he would have ever considered not playing both games.
"You can't ask me which I would prefer to play. I prefer to play them both," he said.
Only his football competitors know if his determined stare seems more intense inside or outside of a football helmet.
"You know, our 1978 team was actually better than in '79," said Nelson. "We probably would have won state in '78, but due to the state championship being played the weekend before the Turkey Day Game, we weren't given the opportunity."
In those days, all football teams applying to play in the state playoff had to agree to stop playing football after the state championship – and that would have meant not playing the Turkey Day Game three years out of every four.
Jim Grillo was a senior tackle on the 1978 Statesmen team.
"I would have wanted to play for the state championship if we would have been given the opportunity, but the Turkey Day Game is the one everyone wanted to see," Grillo said.
Grillo has been broadcasting Statesmen football games with WOodland 1 Sports for five years.
"The Turkey Day Game is by far the most fun to do. It's not just the teams, it's everything happening at that game. I have more fun broadcasting it than any other broadcast I've done," Grillo said.
That is a big statement, coming from a man who called games in the ride to back-to-back Statesmen basketball state titles at Mizzou Arena and JQH Arena and was able to broadcast Statesmen baseball from Busch Stadium.
State Title vs. Turkey Day Game
The 1979 Statesmen football team was thought to be the only team that would ever play both a varsity Turkey Day Game and play for the state championship in the same year – that is, until the Kirkwood Pioneers were able to do it 37 years later in 2016.
Tahj Telfair was a wide receiver on the 2016 Pioneers team and while he fully acknowledges the storied history of the Turkey Day Game, his teams have never placed its importance over state title games.
"Don't get me wrong, it's not like we didn't take it seriously, we just had our eyes on the state title. Nobody spent the season motivated to play the Turkey Day Game," Telfair said.
The year the 2016 Pioneers team played for the state championship they were able to focus on the championship game first, played the weekend before the Turkey Day Game, and then they had six days to prepare for Turkey Day.
"Since I began playing football for Kirkwood, my sophomore year, Webster didn't have much to compete with us. I don't think they ever will," said Telfair.
Like Andre Nelson, Reece Goddard was the quarterback who led his team to dual victories in the Turkey Day Game and the state championship.
"I remember coming from the Festus School District to Kirkwood in the eighth grade. I had never seen anything like the Turkey Day Game. I will always admire its tradition and I will always be glad that I was able to win both in a season," Goddard said.
Goddard considers it an elite badge in Kirkwood football to not have to say he only won one of the prizes. He does think, though, that Webster football will have its day again.
"Webster had an early string of victories and have held a lead in the series ever since," Goddard said. "It has been Kirkwood's time but I think the tables will turn again."
Telfair and Goddard were brought up in an era much different than that known by the Webster players of 1978 and 1979. Kirkwood varsity football has not lost a Turkey Day Game title in 11 years.
The last time Webster's varsity team beat Kirkwood was in 2013, but that was for the Class 5 District 2 championship. Kirkwood was knocked out of the playoffs but they still faced the same Statesmen team on Turkey Day that year and won.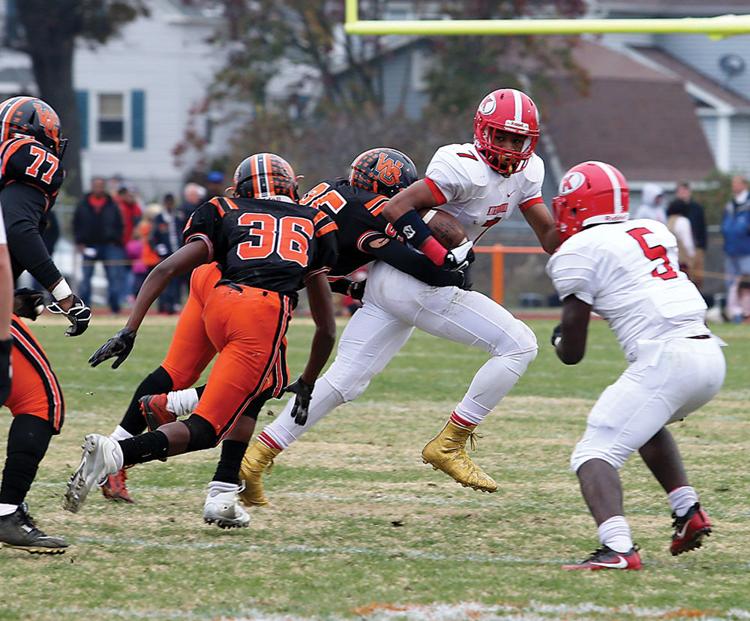 Check The Records
There are other records also to be considered. Kirkwood's scoring of 75 points last year was the largest number of points scored in a Turkey Day Game by a team. However, they were not the most points scored in a Webster-Kirkwood match up. Webster still holds that record at 76 points against Kirkwood at the 1917 County League championship game.
Another record established in 2018 was the most consecutive Turkey Day Game wins by a team – that is now held by Kirkwood at six games.
The gap of wins created by Webster teams of yesteryear is steadily closing. Kirkwood has already overtaken Webster in varsity wins in the Turkey Day Game, 42-37-5. In the record of all varsity games ever played, Webster still leads. It currently stands at 54-49-7 which, at five games, has not been that close since 1921.
There is one thing for sure that both the alumni players of Webster and Kirkwood agree – as long as there is football, there should be a Turkey Day Game. Jim Grillo will be in his usual broadcast seat, bringing the fans his joy of the Turkey Day Game. This year, Andre Nelson and Tahj Telfair will be interviewed on the broadcast at www.mixlr.com/woodland1.
This year celebrates the 111th varsity contest between the 121st football teams of both schools. This is the seventh year in a row in which the varsity teams will have presented themselves to the field on Thanksgiving Day.
May the Frisco Bell ring for you this Turkey Day!