Cynthia Miller of Creve Coeur has gone above and beyond her duties as a dietary aide at Manor Grove in Kirkwood. So much so that VOYCE (formerly the Long Term Care Ombudsman Program) recently honored her with its first Lifetime Achievement Award.
In addition, Sherrie Campbell, a home health aid with Martha's Hands received a Caregiver Award. She and Miller were among 18 caregivers who were recognized at the annual Caregivers Awards luncheon in December.
"Each year we honor exceptional caregivers who give of themselves and make a difference in the lives of those in long-term care," said Mary Lynn Faunda Donovan, executive director of VOYCE. "They are the often unsung making such a positive difference by what they do.
"Each of the nominees knows all too well treating those in their care with dignity, respect and compassion does more than provide good service; it nourishes the soul and uplifts the spirit," she added.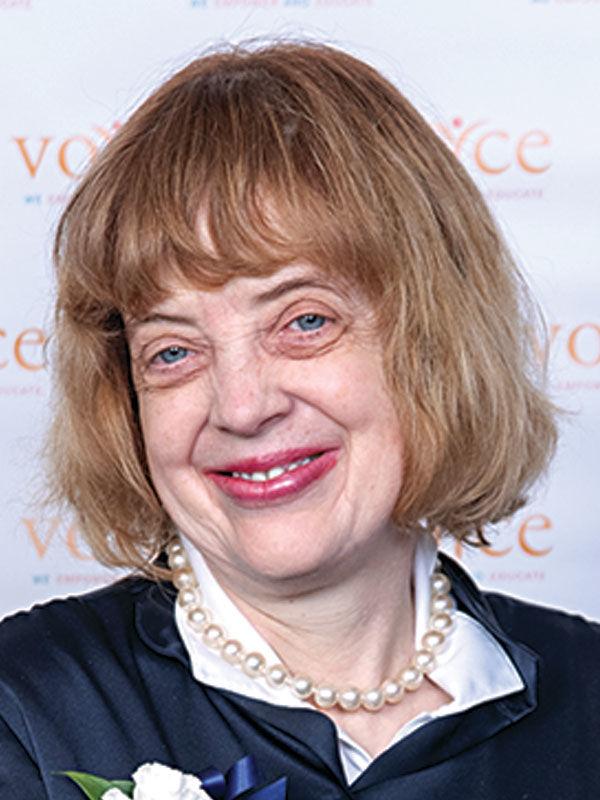 Cynthia Miller
Cynthia Miller has been a dietary aide at Manor Grove in Kirkwood for more than 37 years.
As the longest serving staff member at Manor Grove, Miller has had a positive impact on every resident there for nearly four decades. Each day, when residents come down for meals, Miller is ready to greet them with a smile and the willingness to do whatever she can to make their day the best it can be. She takes the time to talk with each of them, gets them seconds or substitute foods, and pushes them back to their rooms after meals.
A few years ago, during a particularly terrible ice storm, Manor Grove was hit hard and the electricity was out for three days. Cynthia volunteered to stay, working 14-hour days and sleeping on a mattress on the floor. Her priority was to make sure her residents were taken care of, regardless of the toll on herself.
For 37 years, Cynthia Miller has demonstrated what outstanding caregiving is all about. Dedicated, caring, professional and loving. That's a combination worthy of a lifetime achievement award, VOYCE noted.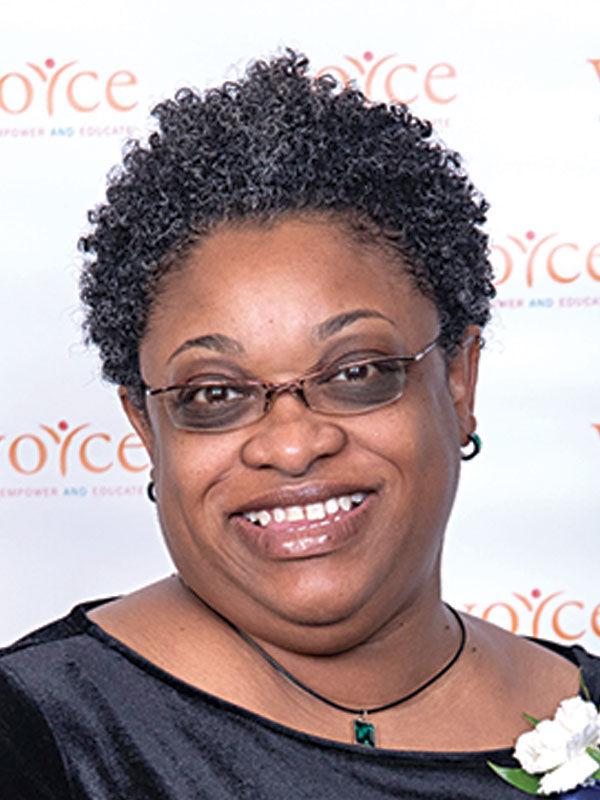 Sherrie Campbell
The true mark of an excellent home care provider is when the clients ask for them to come back. That happens a lot with Sherrie Campbell of Florissant.
Over 10 years with Martha's Hands, Campbell has logged more than 20,000 hours of caregiving. To her, it's more than a job — it's a chance to help people overcome their fears and maintain their dignity during trying times.
Campbell encourages her clients to be active participants in their own care, giving them choices and letting them make decisions. She looks into their eyes, calls them by name, and talks to them, not about them. She has a way of walking into a home and immediately bringing a calming effect. It's all about respecting the individual.
For the VOYCE awards, recipients were chosen from long-term care communities, home care providers, hospice agencies and adult day programs in a 21-county service area. Award recipients represent nurses, certified nursing assistants, social servants, certified medical technicians, therapists, activities directors, facility health and sanitation workers, food servers and volunteers.