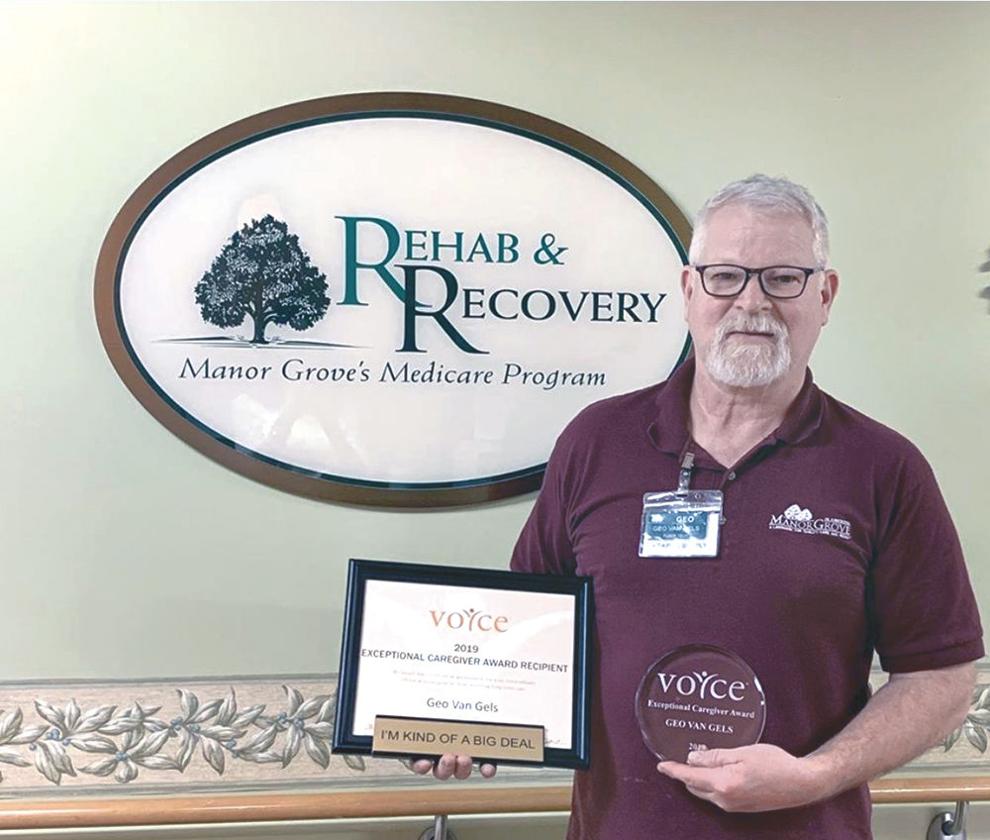 For the second year in a row, an employee at Manor Grove long-term care in Kirkwood has received Caregiver Award honors from the prestigious VOYCE Awards. 
Geo Van Gels, a 19-year veteran of Manor Grove, was nominated by fellow staff members. Van Gels has served as central supply manager for the last two years. 
Van Gels is known for using his personal time to serve as a family proxy for residents whose families cannot be present during difficult times. Van Gels is described in the nomination form as "always smiling."
Manor Grove, 711 S. Kirkwood Road, is a non-profit skilled nursing and long term care home located on Kirkwood Road. It is home to 117 residents in addition to a separate rehab and recovery wing. Manor Grove has served the elderly in our community since 1907.