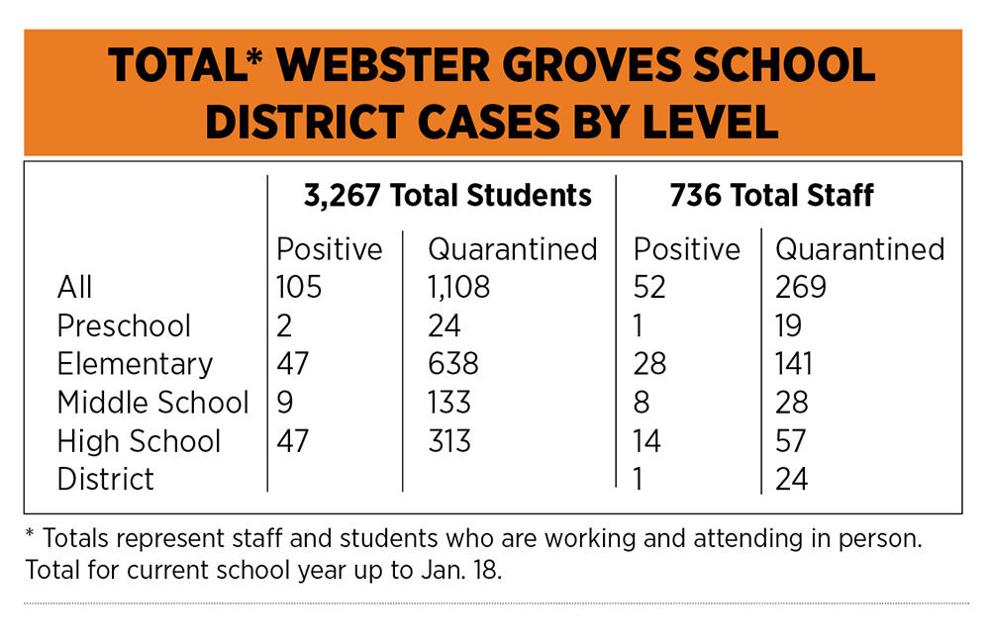 The Webster Groves School District is "very happy" about recent COVID-19 statistics, Assistant Superintendent of Human Resources Sandy Wiley Skinner reported at a regular school board meeting on Thursday, Jan. 29.
Due to increased sanitation, social distancing and other safety precautions, the district has been able to keep cases  to "a minimal number of staff and students testing positive," she said. 
Jason Adams, assistant superintendent for learning, said another round of surveys for staff and students in sixth grade or higher are coming soon. The surveys, which will be distributed to teachers and students in both the online and in-person programs, will be used to help determine how the pandemic is impacting learning for Webster Groves' students. 
Prior to the pandemic, virtual classes were available to students through the district's online partners  Launch and Edgenuity. Adams said the survey results will ultimately help the district gauge interest in creating its own virtual content.
Adams added that Measure of Academic Progress (MAP) testing will likely begin in spring with a slightly reduced test size. The district has started conversations about how to safely space students during MAP and end-of-course testing, including online students who will likely return to campus to take the exams.
Trauma Efforts
The school board received an update on district-wide trauma training, which began in October. In 2020, the board  authorized the district to enter into a two-year contract with Alive & Well Communities, a St. Louis-based non-profit providing trauma training and framework throughout Missouri. 
Since the start of the program, schools have each designated a trauma team composed of administrators, teachers, social workers, nurses and Special School District staff. Launch training was held Oct. 30-Nov. 6 to help trauma teams understand and recognize the signs and effects of trauma in students.
Trauma teams will continue monthly coaching with a representative from Alive & Well. Each team is working on developing a trauma plan to fit individual schools and expand training to all staff members. Counselors and social workers are scheduled to receive additional training on topics like environmental trauma, handling grief, and giving and receiving feedback.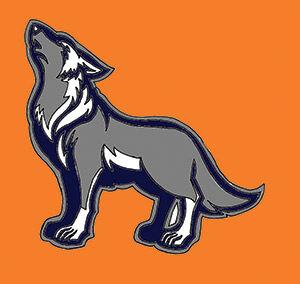 In Other News
Givens Elementary School students are now officially the Gray Wolves after a schoolwide vote for its first mascot.
No school board election will take place in April, as the only applicants were two incumbents —  Kita Quinn and Christine Keller.
Major construction continues at Hixson Middle School where a new gym, academic wing and other additions are forthcoming. Smaller projects at Avery, Bristol and Edgar Road elementary schools near completion.