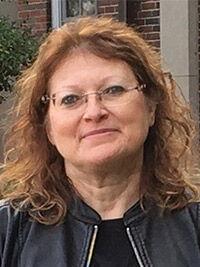 Webster Groves Mayor Gerry Welch confirmed on Wednesday, March 31, that two city officials, including longtime director of finance and assistant city manager Joan Jadali, have submitted their resignations. 
Along with Jadali, Human Resources Specialist Dawn Cole is resigning. The mayor declined to say when the resignations are effective or why the employees were leaving.
Jadali has been with the city of Webster Groves for 14 years, according to Mayor Welch. She was hired as the director of finance and administration in March 2007, and was promoted to take on the new assistant city manager position in July 2014.
Jadali served as interim city manager after Steve Wylie's retirement last year, and was a candidate for the open city manager position. Marie Peoples became the Webster Groves City Manager in January 2021.
This is not Jadali's first resignation. Jadali left Webster Groves in 2017 to become finance director for Chesterfield. However, she returned to Webster Groves and her former position about a month later.
Cole has been a human resources specialist with the city for the past seven years.
No further information was available as the Times went to press on Wednesday, March 31, but the Times will be following up on this story and expects to have more information in its next print issue.