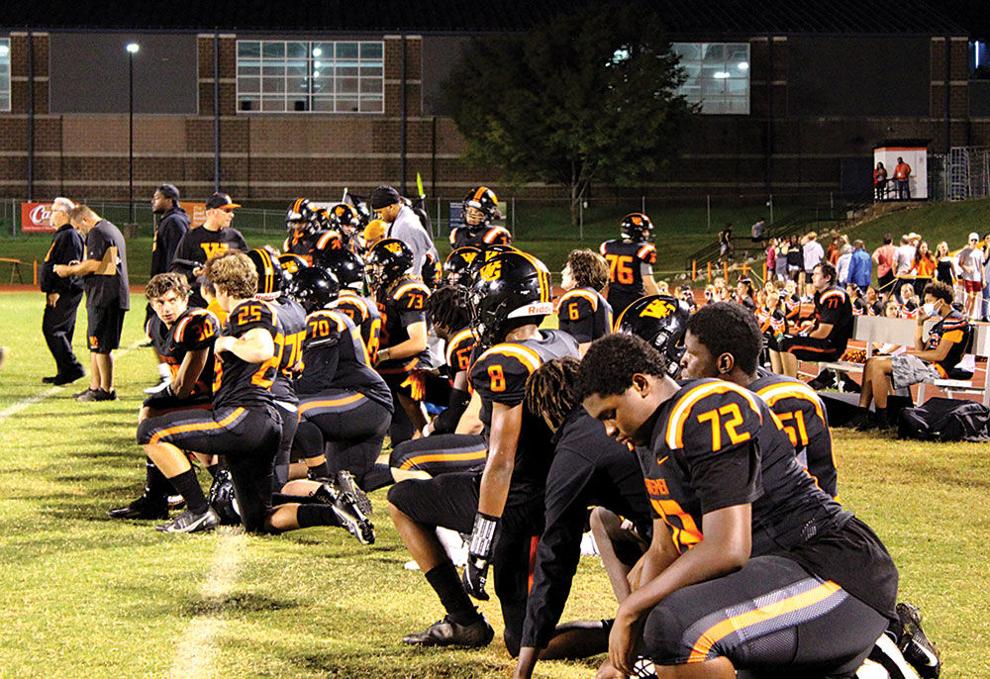 After a season of losses, the Webster Groves High School Statesmen are looking to bounce back against the Kirkwood Pioneers in this year's Turkey Day Game. 
Webster suffered a tough 0-9 season, while Kirkwood went 6-3. Although the Statemen's record has been disappointing, Webster's interim coach Munir Prince   doesn't feel like the year has been wasted. Prince was named interim coach just two weeks ago after the sudden resignation of head coach Matt Buha.
"Our team is very resilient," Prince said. "They have been through a lot this year, on and off the field, and there have been a lot of changes they've had to experience this year. They have stayed the course. They have kept on fighting and kept on working hard and never gave up."
Prince said the players are stepping up for Turkey Day.
"Our seniors, as a group, have done a great job of getting the juices going because we have a lot of young guys in key positions right now," he said. "We have a freshman quarterback and a sophomore running back, and we have a lot of young guys in some places, so the senior leadership has been great. I can't name just one guy. It has been the entire group."
This year has been tough for the Statesmen, with young players put into key positions on both side of the ball. Two young standouts are freshman quarterback Sean Patrick Keegan and sophomore running back Trevion Hulsey. 
Prince leads the Statesmen into the Turkey Day Game against Kirkwood High School with a coaching staff in transition given Buha's sudden resignation. But Buha said the coaching staff and team members are working well together.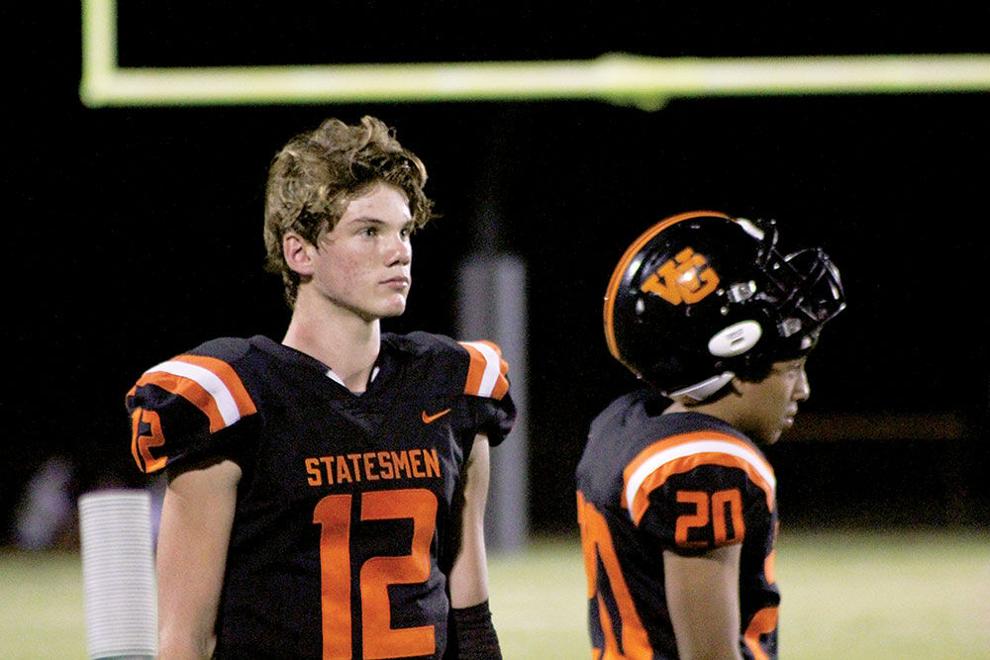 "It's a process. It's a build," Buha said. "Any time someone new comes in, there's going to be a transition. There's a feeling-out period. All the credit to our kids, they jumped in with full feet. We were in the process of moving and pushing and building here, and I think a number of our kids would echo that."
Keegan said he's both excited and nervous about playing in his first Turkey Day game. Although the Turkey Day game marks the end of the season, he's already looking forward to the future. Keegan thanked the team's seniors for their leadership.  
"I'd like to thank my team for the memories they have given me, and for all of the acceptance and kindness they have given to me," he said.
Senior Statesman Joel Lazarow said there was a lot of adjusting to be done coming back to school this year, but he's glad to be back for his final year at Webster High and to take part in his last Turkey Day game. 
Even though this wasn't the season Lazarow and his teammates had hoped for, he said players worked hard on the field, and coaches put their all into the team and were there for the players. 
"The whole season is building for the future. I'm proud of my team for sticking together. They are all compassionate, big hearted and all around just a fun group of guys. Shout out to them. I am going to miss them," Lazarow said.
Senior Henry McDermott said he looks forward to ending on a good note. The trust he has built with his teammates is like no other. Win or lose, he wants his teammates to know they will always be a family, and he has cherished every second with them.
"I've had such an amazing experience — working with them has been the highlight of my year," McDermott said. "I'm going to miss Coach Buha as well. He is like a best friend to the team. This has been such an awesome experience." 
Senior David Mansco hopes the big Turkey Day match up will result in a few fond memories.
"I have one last opportunity to play with such an amazing team," Mansco said. "No matter what, I love them, and I'm so proud of them. They are such a funny, rowdy and dependable group of guys. It's an honor to have gotten to play with them."
Senior Sam Travers said even though  COVID resulted in major setbacks, many disappointments and a shortened season last year, there's still a silver lining. 
"I'm proud of my teammates for playing their hardest all year long," he said. "We have all really bonded throughout this experience and have become close. Just the bond itself is really special. I'm really proud of my team."
To read about the Kirkwood High School Pioneers football team headed into the Turkey Day game, read our story here!