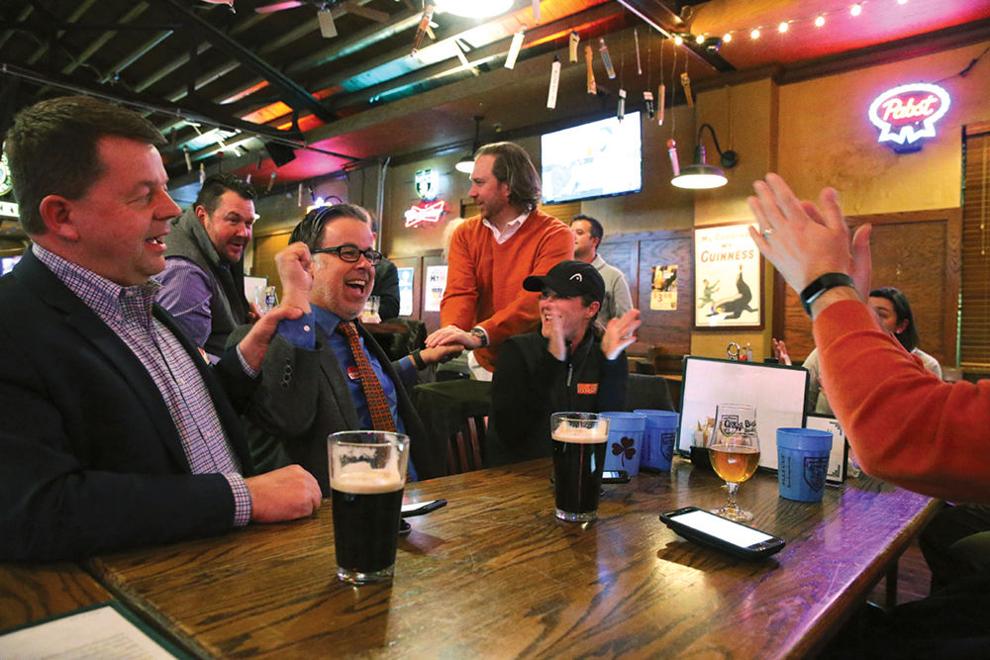 The year 2019 proved to be a pretty contentious time — even without state or national elections. The Mailbag of the Webster-Kirkwood Times proudly published many passion-filled letters.
We serve as a sounding board – and our readers have opinions aplenty, whether you like them or not. We published letters about in-fill housing, historic preservation, reassessment, school policies, a city-county merger, county scandals, impeachment, global warming, climate change — and what to do about all of it.
Problems with flash flooding and too much sitting water again plagued the area in 2019, much as in 2018. Scientists expect more H2O issues in the future because of climate change.
Some area cities are working to address man-made climate change by switching from fossil fuel electrical generation to cleaner energy sources. Kirkwood received good news in its efforts to switch its electrical utility to cheaper, renewable energy via the Greenbelt Express. In 2019, Missouri regulators approved the Grain Belt transmission line to bring clean, wind energy to Kirkwood and other cities.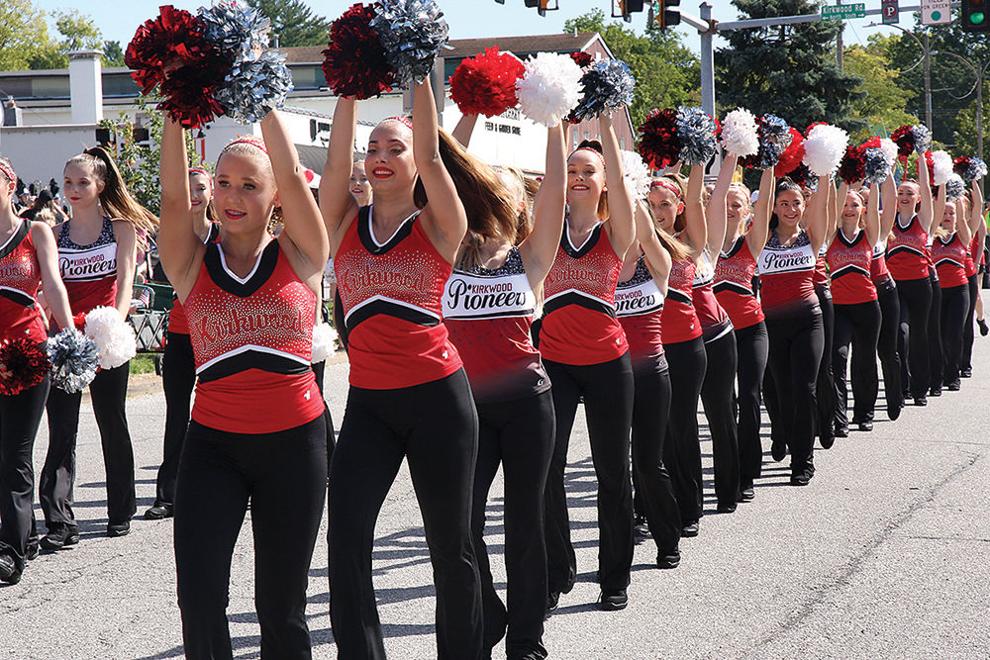 Also in 2019, the mayor of Rock Hill signed onto a "Mayors for 100% Clean Energy Commitment." The Sierra Club is working to have Webster Groves, Kirkwood, Shrewsbury and Glendale take similar action with Rock Hill. Sierra Club's Sarah Edgar says these commitments are one way local leadership can address climate change issues.
Despite political mayhem from top to bottom, from Clayton to the U.S. Capitol, our residents took time to smell the flowers and enjoy their cities' many fairs and festivals.
Thousands attended the Webster Arts Fair in June and the Mother's Day Arts Fair earlier in May at Laumeier Sculpture Park. These two events feature regional, national and international artists. The Route 66 Cars & Guitars Festival in Kirkwood also was a major success.
Kirkwood's July 4 celebration and September's Greentree Festival also proved to be crowd pleasers, as did the talent-packed Old Webster Jazz Festival in September.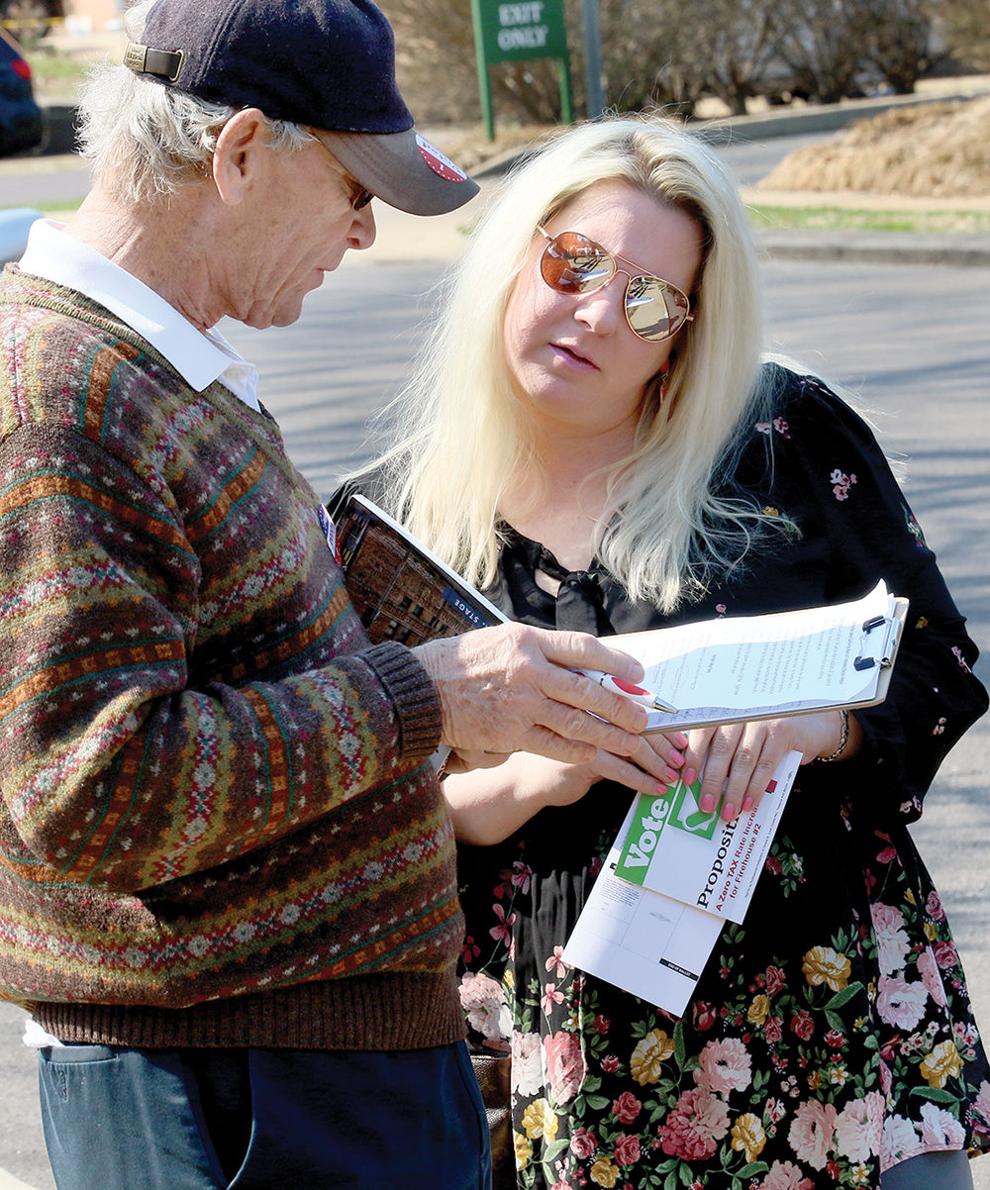 1. Better Not Together
A major proposal to merge St. Louis city and county into a top tier U.S. city ran into a hot buzzsaw in Webster-Kirkwood. Area officials wasted no time picking apart the grand plan to meld 85 county cities and unincorporated areas into one vast metro city with County Executive Steve Stenger as its first super mayor.
Des Peres officials lamented the loss of local police control under the plan and Mayor Mark Becker said cuts in local services would be deep. Kirkwood Mayor Tim Griffin said residents of his city were skeptical that a metropolis could be very responsive to local concerns as compared to the municipal government that they have now.
Area mayors agreed with Webster Groves Mayor Gerry Welch, who said it made no sense to put the big city-county merger to a statewide vote. She said it was a local issue for the city and the county to decide. Nevertheless, she was prepared to campaign against the plan in all 114 Missouri counties.
2. Stenger Takes A Tumble
Big plans for a city-county merger – with Steve Stenger as the new metro city's first mayor – hit a wall when Stenger was indicted in April. Stenger was charged with several felony counts involving "pay-to-play" campaign cash corruption.
At first, Stenger pleaded not guilty in U.S. District Court, but a guilty plea and a prison sentence were in the works by summer. Not long after the bad news for Stenger, the Better Together advocates folded their tents and said their city-county merger plan would have to wait for a better day.
The County Council's Sam Page took over the reins in Clayton as the new county executive to replace Stenger. A less-contentious Page was congratulated by his fellow council members, including Mark Harder of the 7th District.
"It's great to have you sit through the whole meeting," said Harder, a reference to Stenger's sporadic attendance at meetings and his habit of leaving meetings before bills and resolutions were discussed or passed.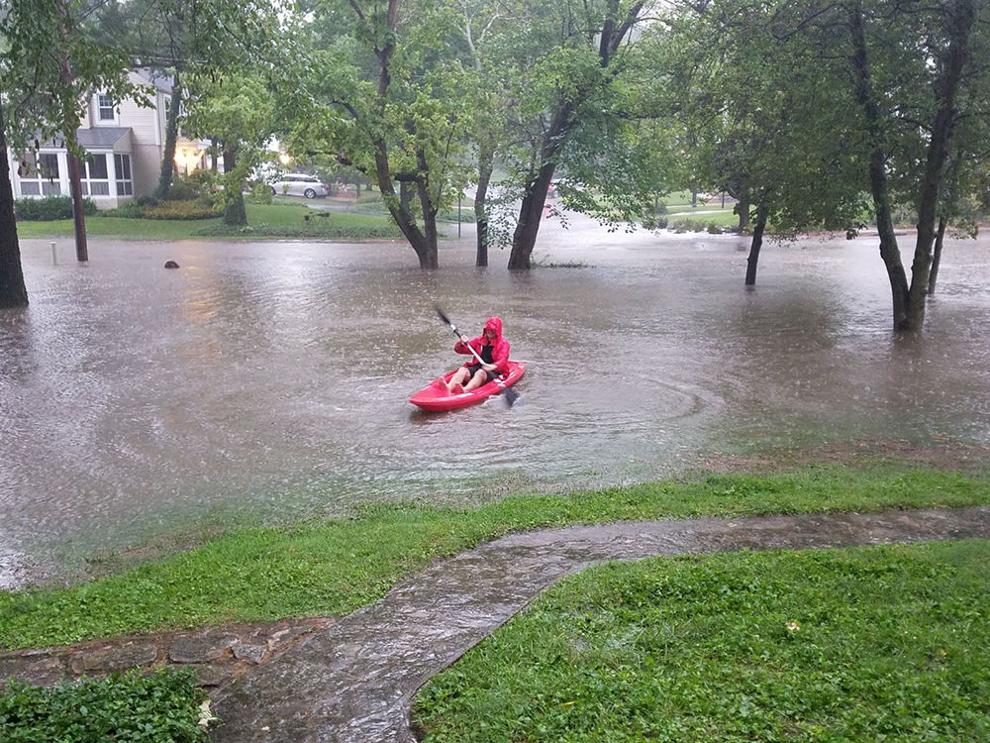 3. Our Annual Floods
St. Louis area flooding used to be described as 100-year or even 500-year interval events. Not anymore. Floods have become annual occurrences. As waters finally receded from a record 2019 spring flood, residents along the Meramec River coped with mud, sand, tree limbs, plastic bottles and other nasty debris.
Marshall Road flooding separated Kirkwood from Valley Park along the Meramec bottoms for weeks. Trails and roads along a swollen Gravois Creek in South County also brought out closures and flooding signs.
The severity of flash flooding at the end of August had some folks taking out kayaks on neighborhood streets. Local emergency officials received dozens of calls about submerged vehicles and waves lapping in basements.
The worst Webster Groves flooding was along Kirkham Avenue, but there was more on Swon and Newport avenues, and on East Jackson Road. Laclede Station Road was blocked in two places beneath the Interstate 44 overpass and near Deer Creek.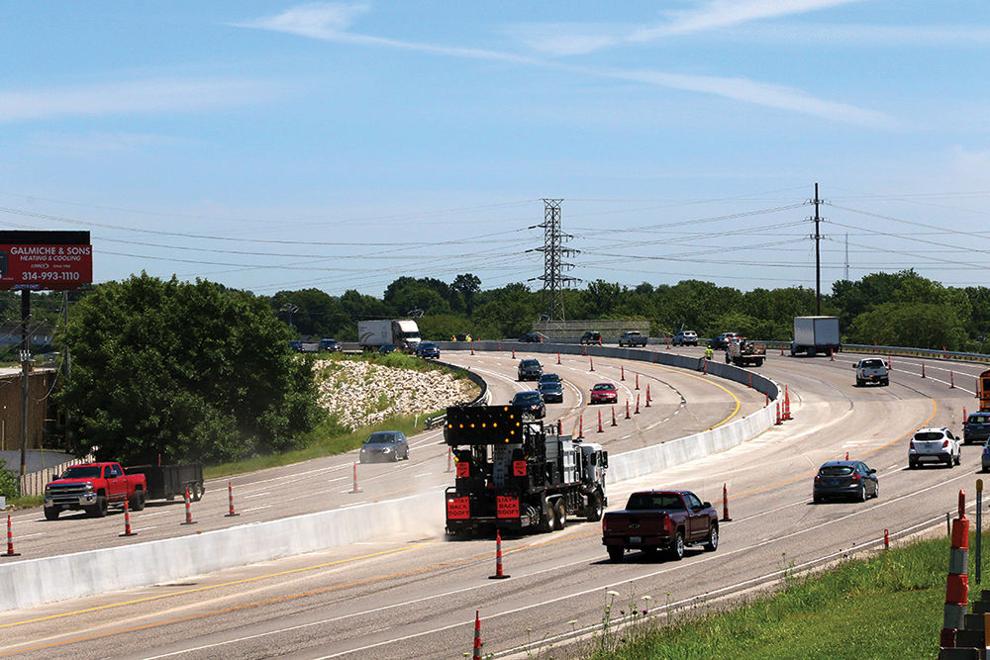 4. Road Woes Galore
There were good reasons to stay put and to enjoy activities close to home in 2019. Area highways often proved horrendous for travel, especially the major artery of Interstate 44 used to get in and out of Webster-Kirkwood.
Some drivers, faced with the closing of Watson Road to I-44 for months, questioned whether this was MoDOT payback for not passing a gasoline tax hike in 2018 to improve state highways. Closed lanes and traffic snarls are likely to continue as I-44 bridge replacement work goes on into 2020.
Never mind heading west on I-44, drivers heading east on the interstate faced closed lanes and snarls because of faulty repair work, lane closures, bridge repairs, accidents and more.
Concern over pedestrian road fatalities and injuries in Kirkwood has led the city to announce its participation in Complete Streets under its Vision Zero Action Plan. Public education and driver awareness is "going to be a major part of Vision Zero – major" said the Kirkwood Council's Maggie Duwe.
5. Assessments: Deja Vu
As 2019 drew to a close, homeowners had their checkbooks out to pay their real estate taxes after another rowdy year of reassessment. Webster homeowners saw an average 22.2% hike in property values over two years and Kirkwood saw a jump of 22.4%.
Town hall meetings on valuations were packed, as were county schedules for resident appeals. David Hatina, a Webster Groves resident on Big Bend Boulevard, asked why his property went up from $274,000 to $519,700. County Assessor Jake Zimmerman noted that even if property values double, actual taxes will not double because of a tax rate rollback.
A whole lot of finger pointing and blaming began as a result of reassessment. Among the alleged culprits: the state legislature, local school districts, a flawed system, increased in-fill housing and McMansion building.
By year's end, Jake Zimmerman was running for county executive in 2020 and blaming an indifferent state legislature for unfair property taxes that are crushing senior homeowners.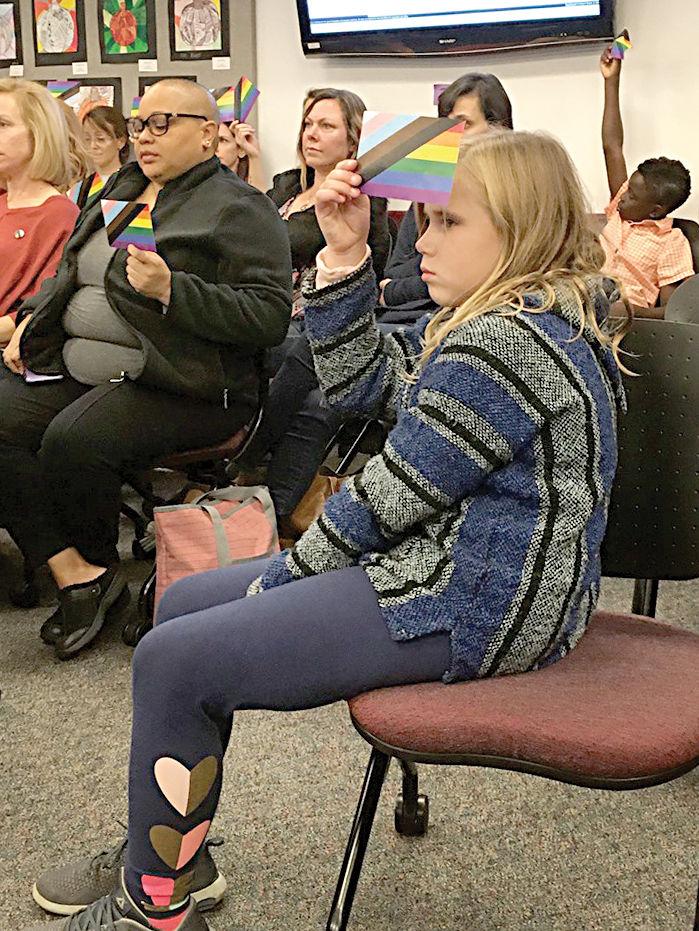 6. Schools: Prop E, Mx. & More
At the beginning of 2019, area schools continued to evaluate their readiness for shooting incidents and lock down procedures. Resident trips to the state legislature to appeal for gun safety measures went nowhere.
In April, voters in the Webster Groves School District gave thumbs up to Prop E, a major, $22 million bond issue to expand Hixson Middle School and then convert the Steger Sixth Grade Center/Givens Elementary School into a single elementary school to accommodate nearly 400 students.
A school controversy that continued throughout 2019 in the Kirkwood schools concerned a teacher who asked to be addressed by the gender neutral title of "Mx." Residents divided on the issue. Some saw the preference as a salute to diversity, others saw it as a tactic to promote the LBGTQ+ lifestyle in public schools. Stay tuned in 2020.
Area school districts are seeing a rise in enrollments, perhaps due to an increase in multi-family developments and in-fill housing. Kirkwood district officials are discussing solutions, but an option to build another school is meeting some resistance. Stay tuned.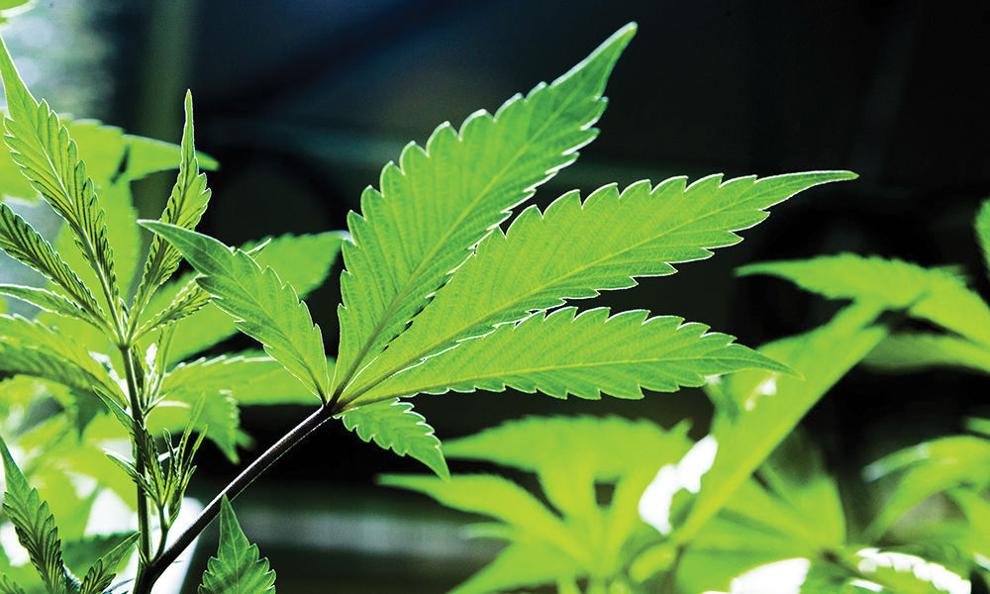 7. Pot & The People's Will
Throughout 2019, a number of city councils dealt with the aftermath of propositions passed statewide in 2018 having to do with minimum wage, election regulations and the legalization of medical marijuana. Some councils thought it important to get ahead of the game and zone certain locations as acceptable for dispensaries or growing and harvesting product.
A few council members in Kirkwood, Webster Groves and Des Peres wanted to alter distances for some facilities from schools, day care facilities and churches. City attorneys advised that any zoning measures had to stay within the state law guidelines approved.
Some local legislators are taking issue with another "will of the people' measure passed statewide in 2018 known as Clean Missouri. Rep. Dean Plocher, R-Des Peres, objects to redistricting provisions in Clean Missouri and may seek to amend these in 2020, perhaps through an election.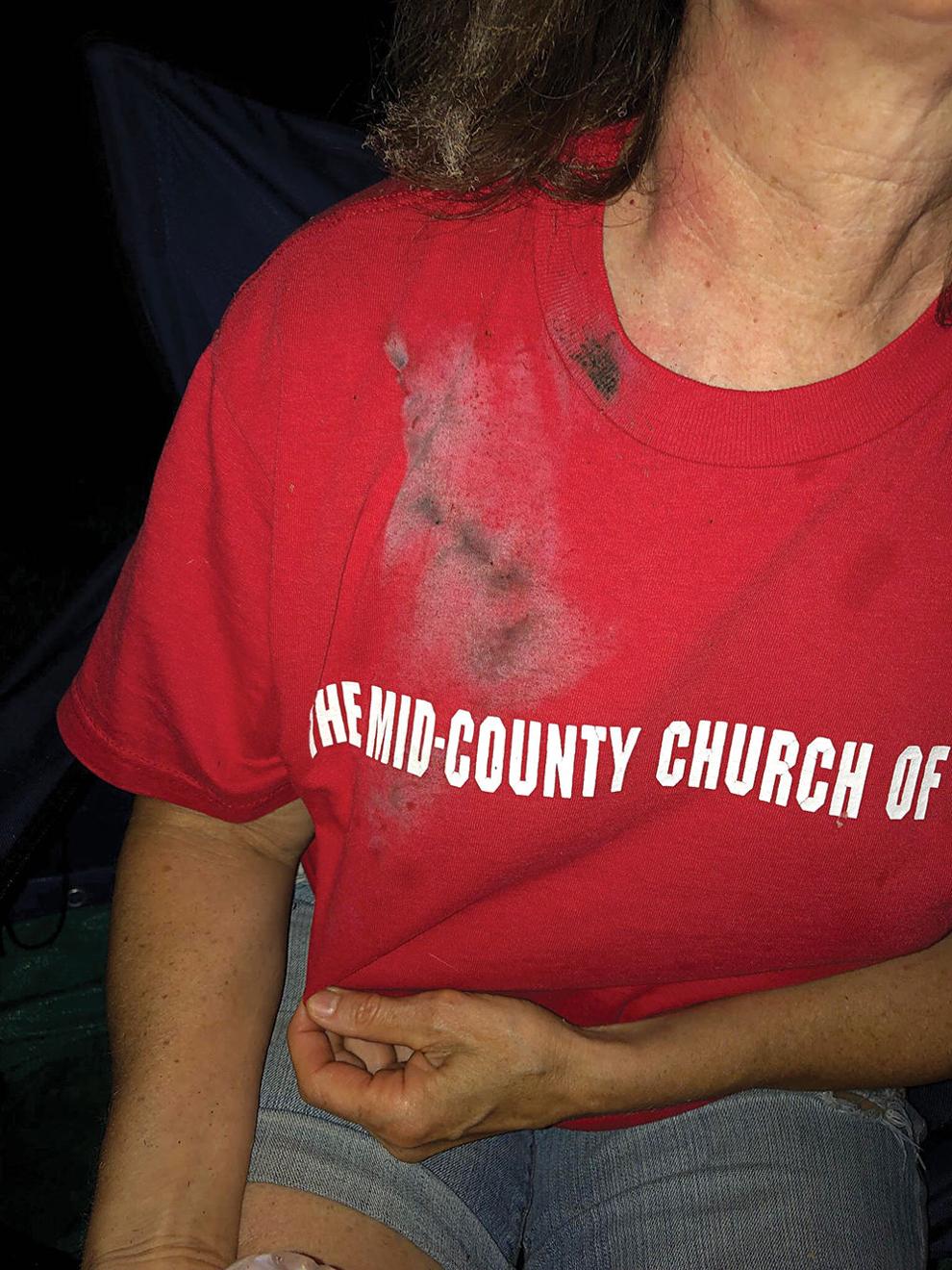 8. Fireworks Misfire In Webster Groves
City fairs and festivals made for some good headlines in 2019, but at least one garnered some bad press. A fireworks event by J&M Displays Inc. at Webster Groves Community Days on July 4 was a bust – again.
Three years after flubbing the city's July 4 fireworks show in 2016, a mishap during this year's show sent a shell into the crowd, causing injuries to several spectators.
Eleven people were treated on the scene by emergency medical personnel. One person was treated for burns at an area hospital. Remnants of charred fireworks were visible on the clothing of those near the accident.
Spectators weren't the only ones burned by the fireworks misfire. Bad publicity and cancellation of the July 6 fireworks led to lower crowd turnouts after the mishap. Although the city didn't lose money, the Webster Groves Lions Club, host of the Community Days carnival and barbecue, did feel the sting of reduced receipts.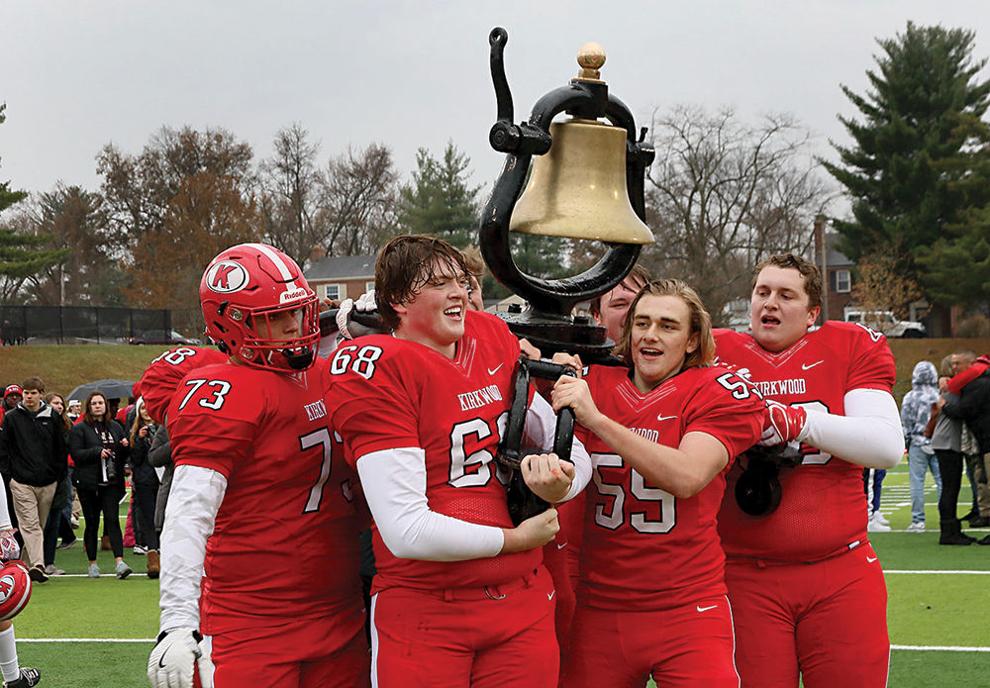 9. A Memorable Year In Sports
Kirkwood's Pioneers took home the Frisco Bell for the seventh straight Turkey Day football game beating Webster Groves with a 42-28 win. In spite of another loss, the Statesmen still lead the series started in 1907 with a 54-50-7 overall record. But the Pioneers are closing in on them.
Whether you're a Statesman or a Pioneer, you have to feel good about the year in sports in St. Louis. The hockey Blues won their first Stanley Cup in the team's 52 year history. A children's victory parade for the Blues was held June 16 in Webster Groves and was as spirited as the parade downtown to the Arch grounds.
The St. Louis Cardinals also gave the city something to cheer about. On Sept. 22, the Cards defeated the Chicago Cubs 3-2 to clinch their first playoff berth since 2015. Then they defeated the Atlanta Braves in the Division Series on Oct. 9. The Cards went on to play the Washington Nationals in the National League Conference Series, but went down to defeat. Nevertheless, St. Louis was on a sports roll in 2019.
More good news for the Gateway City: Major League Soccer awarded St. Louis an expansion franchise expected to begin play in 2022. Home matches are to be played in a 22,500-seat stadium near downtown's Union Station.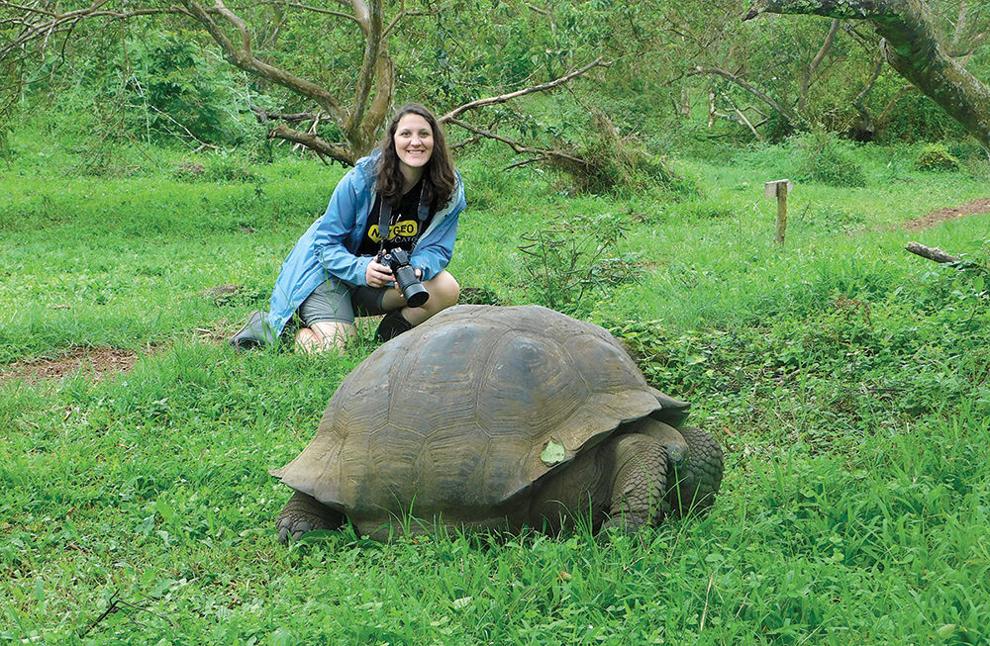 10. Creature Features
All kinds of creatures appeared in the Times in 2019. Early in the year, a giant tortoise from the Galapagos Islands made the front page along with naturalist Katherine Golden. She has worked with area schools in her role as sustainability education manager for the Missouri Botanical Garden.
In June, mosquitoes were in the air and some cities began to fog to get rid of them. "We're seeing an above average number of flood mosquitoes," said James Sayers, St. Louis County Vector Control. Although mosquitoes were flourishing, a science professor at Webster University, Nicole Miller-Struttman, reported that the decline in bee colonies is dramatic and shocking.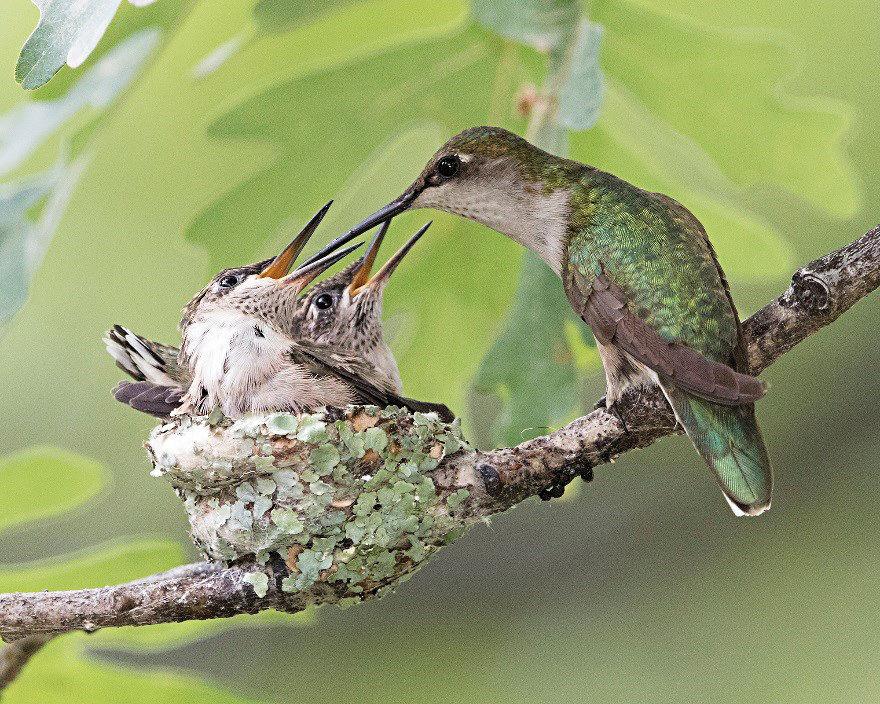 Area gardeners were shocked in 2019 to find armadillos invading their plots. Area yogurt eaters were surprised to find cricket toppings available in shops and restaurants. Area wildlife photographers with Webster Groves Nature Study Society were pleased to find their award-winning photos of chameleons and hummingbirds in the Webster-Kirkwood Times.