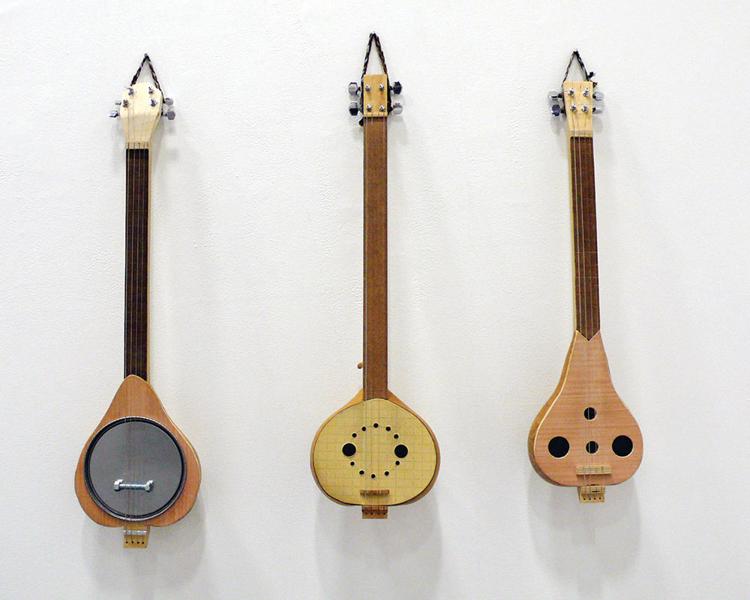 Tom Reed is an artist and the master printer for Island Press at Washington University. Island Press brings in high- profile artists (who do not typically work in printmaking) to collaborate with printmaking faculty and students from beginning to end of the creative process.
As master printer, Reed helps the artists translate their ideas into prints. Once the final proof has been run, Reed oversees a team of students and interns to edition and publish the artwork.
Although his name isn't on them, Reed has helped to shape prints that hang in major public and private collections across the United States. His success at these collaborative projects might be due to his sense of adventure, his enthusiasm for uncharted territory.
Reed lives in Maplewood with his wife, Amy, and their two daughters. They are big on camping and like to get off the beaten path — to Missouri's rivers and backroads where the trout are jumping and fireflies are countless. Scenes and memories from these adventures ease their way into Reed's paintings, sculptures and music.
Reed's home studio is populated with bits-n-pieces: gourds, old scraps of felts, logs chewed by beavers, his children' drawings. He's not a hoarder, but sees the potential in things. Take the gourds: he turns them into banjo-esque stringed instruments and composes songs to accompany his exhibitions.
For his paintings, Reed takes pages from discarded word finds, mazes and coloring books. He paints stylized landscapes in transparent layers, producing an image that is nostalgic and humorous. Because you can see pages beneath the painting, you feel like you're hiking through the woods and walking through a thrift store at the same time.
Just to the left of Reed's painting easel is his fly-tying vise. Reed is a member of Maplewood's "Fly Tyers of the Long Table." He loves gathering around the long table with other fishermen to master and teach traditional flies, as well as improvise a few of his own, sometimes by using feathers from the family's chickens.
You can keep up with Reed's adventures and artwork on Instagram@treed2be. And you can learn more about Island Press at www.islandpress.samfoxschool.wustl.edu.